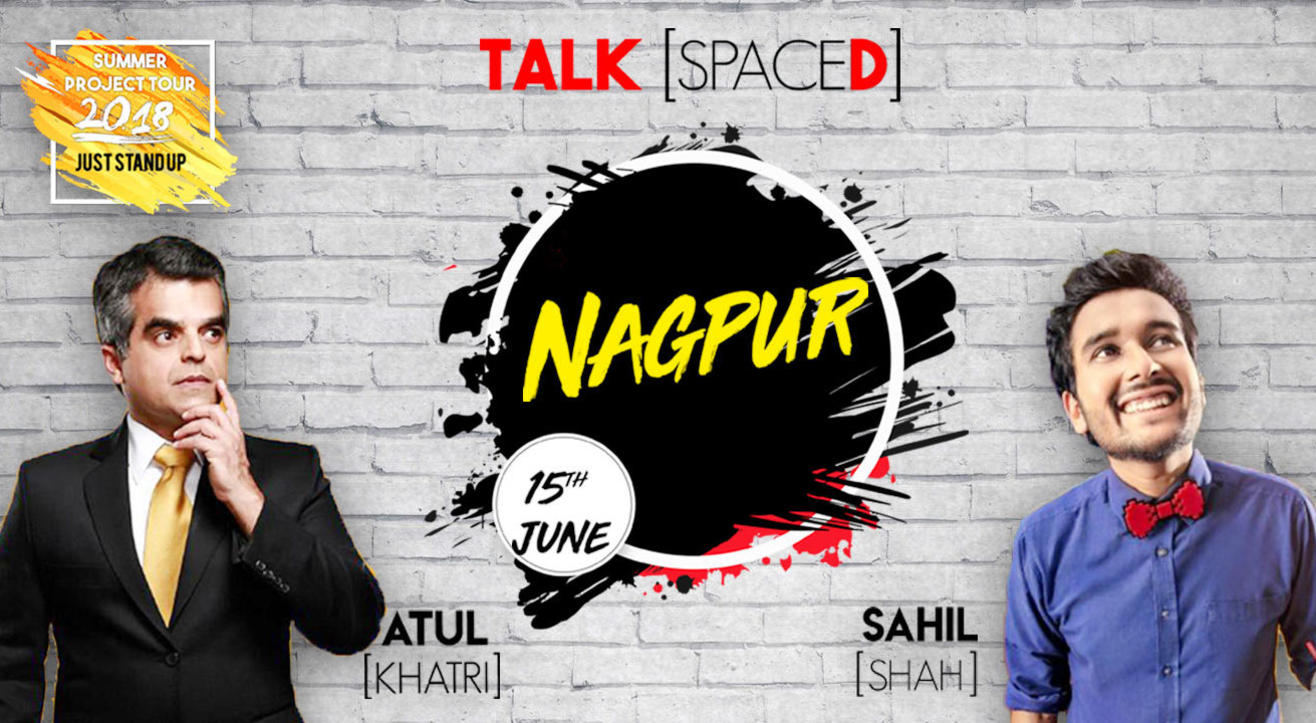 Comedy
TALKSPACED Presents Just Stand Up with Atul Khatri and Sahil Shah
Deshpande Hall, Civil Lines, Nagpur
About
Talkspaced Events is back on tour with Just Stand Up, this time in the vibrant city of Nagpur with Atul Khatri and Sahil Shah! Witness some prime time alternative, quality comedy, with the finest we have to offer!
About Atul Khatri: Can businessmen be funny? Yes. Meet Atul Khatri, a middle-aged businessman-turned-comedian who now makes a living making people laugh harder than they ever have. A former member of one of the country's leading comedy collectives, East India Comedy, Atul has often been spotted on their YouTube series like EIC Outrage, and specials such as EIC vs Bollywood. Bringing his 40+-year-old perspective with every show, he performs regularly at comedy clubs and does private shows in India and abroad. The comedian has showcased his skills at the prestigious Utrecht International Comedy Festival in the Netherlands and Belgium, and at the 8th Annual Hong Kong International Comedy Festival in 2014. CNN-IBN recently rated him as one of the Top 20 Comedians in India to Watch Out For, post winning the competition CEOs Got Talent.
Sahil Shah A child stuck in man's body, Sahil Shah lets his inner 'problem child' out with his comedy (best sampled with his special, Childish Behaviour, with which he toured in 2017). One of the founding members of East India Comedy, he has performed over 900 shows and counting, including performances in New York, London, Singapore and Dubai. The versatile comedian is a regular at the Comedy Store and other leading venues in cities like Mumbai, Pune, Delhi, Kolkatta, Chennai, Bangalore, Coimbatore and Hyderabad. Apart from comedy clubs and sold out auditoriums, Sahil has also given a TedX talk, has been featured on shows such as Channel V UR Fired and The Front Row on Star World, and has written articles in MTV Noise Factory, one of India's leading humour magazines. Sahil is also known for his YouTube show The Ad Show.