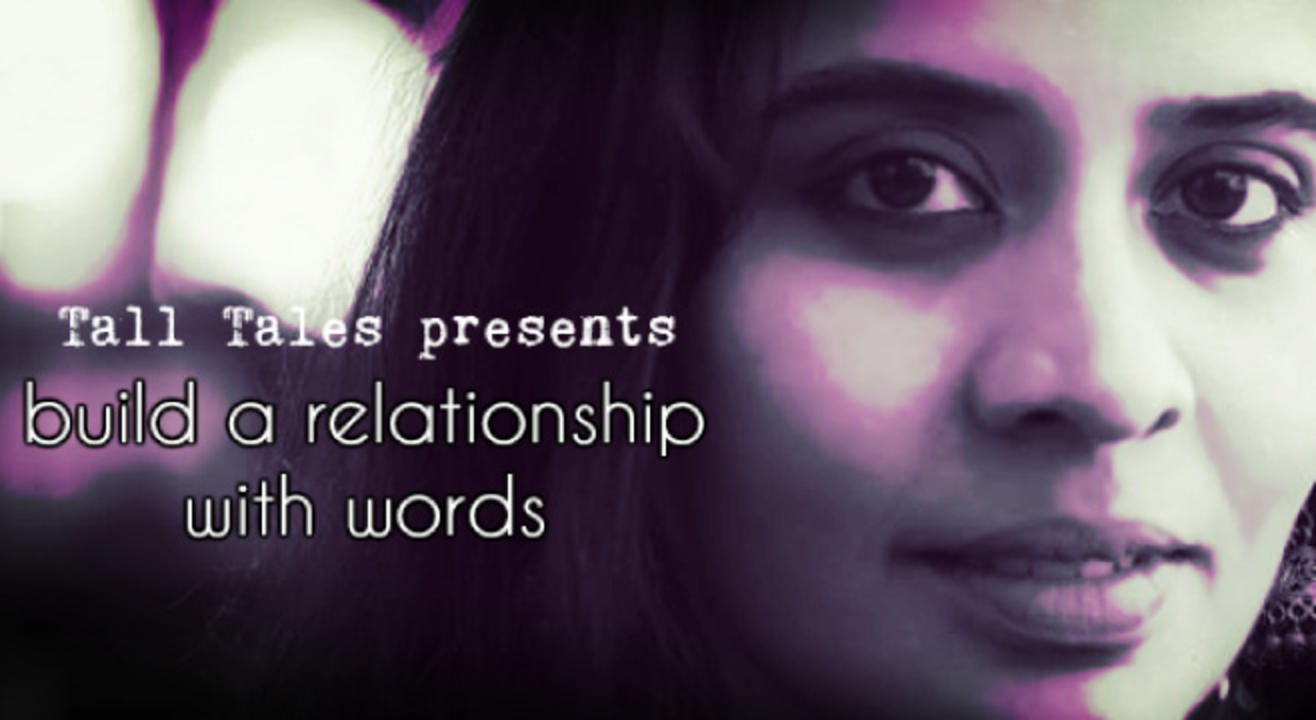 Tall Tales presents Build a relationship with words
The Barking Deer, Mumbai, Mumbai
Step out and enjoy this event
Invite your friends
and enjoy a shared experience
Tall Tales presents Build a relationship with words
The Barking Deer, Mumbai, Mumbai
Step out and enjoy this event
Invite your friends
and enjoy a shared experience
Invite your friends
and enjoy a shared experience
Build a Realtionship with Words
Join us for this poetry workshop with a gifted and superlative writer and Tall Tales alumnus, Rochelle Potkar. The day will be broken up into two parts:
In the first part of the session, we will discuss and write free verse poetry. Moving on to thg intersection of story and poetry to create prose-poetry.
If you are storyteller and want to try writing lyrical phrases… or if you are poetically-inclined and want to carve a storyline, this form is for you.
We'll also talk about addition things. We have all heard of haiku. The Japanese short poetry forms also brings to you: haibun. It's delicate form that manages to weave prose and poetry into a seamless structure allowing the play of words, balancing a tale with a verse, and a verse with a tale.
Bring your diary writings, old scribblings, and/or small jottings that we could use to start a poem with or a haibun.
Rochelle Potkar's book, 'The Arithmetic of breasts and other stories' was shortlisted for The Digital Book of the Year Award 2014, by Publishing Next. 'Four Degrees of Separation' is her first book of poetry. Widely anthologized, a few of her poems and stories have won awards. She was a writer-in-residence at the UNESCO city of literature – Iowa's International Writing Program (IWP), Fall 2015.
Her works were dramatically read and interpreted by veteran actors and dancers on stages in Iowa City, Iowa and Portland, Maine. She has read poetry at several festivals in Mumbai, Goa, Hyderabad, Chennai, Hong Kong, and in the US.
The Barking Deer, Mumbai
Mathuradas Mills Compound, Senapati Bapat Marg, Lower Parel
GET DIRECTIONS
Tall Tales presents Build a relationship with words
The Barking Deer, Mumbai, Mumbai
Step out and enjoy this event
Invite your friends
and enjoy a shared experience