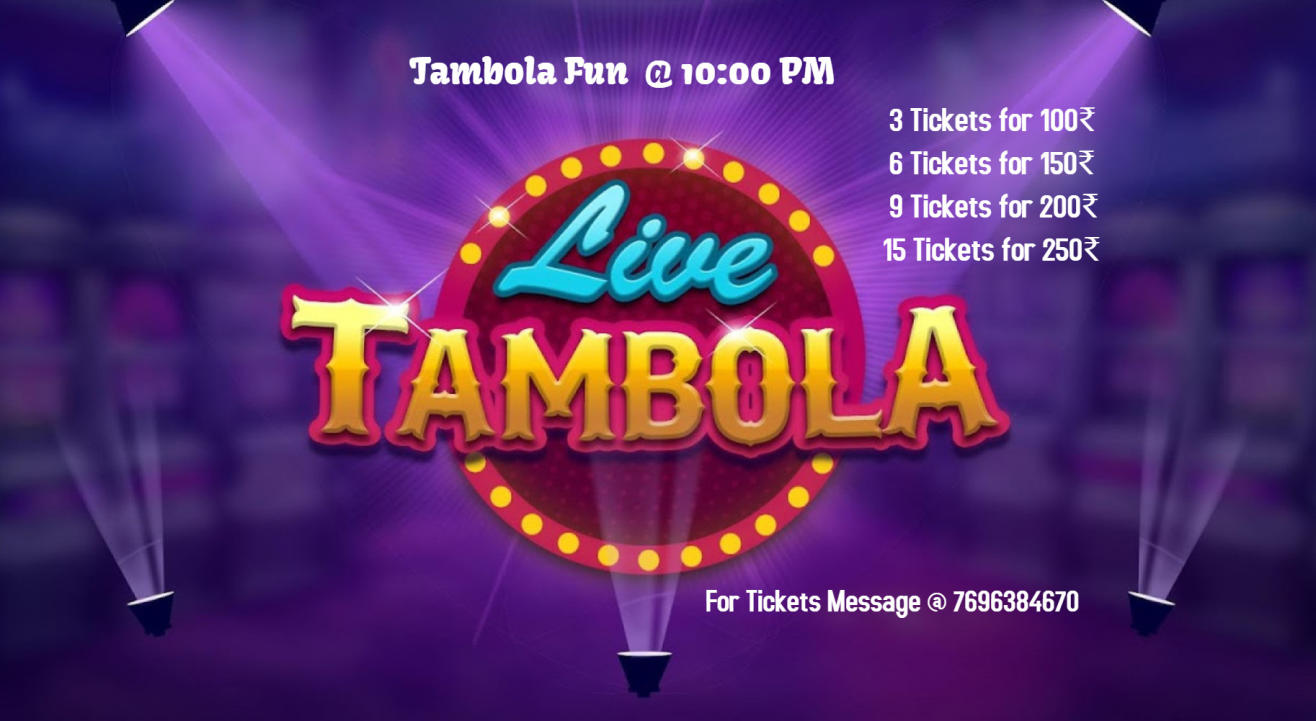 Enjoy this event from your home
Invite your friends
and enjoy a shared experience
Invite your friends
and enjoy a shared experience
About the Event
About
Lets get rid of boredom by having some fun and playing our all time favorite Tambola/ Housie in a digital way.
We keep it fair and transparent allowing everyone to participate. All you need for this is Whats App with good internet speed. Sit back and enjoy this game with us.
How Does it Work?
Buy your tickets from the below mentioned book tickets option.
Once you buy the tickets, you'll get the Customized Tambola/Housie Tickets through our Whats App number.
After getting the tickets..you can print or draw the same on a paper.
For claims you need to send your ticket you are playing with along with the ticket number and claim in the Whats App group.
All the decisions will be taken by the admin/host only.
The game will be hosted on Whats App only. A Whats App group will be created on the day of the event, and a link to join the group will be shared with you.
Further details will be communicated on Whats App i.e. All rules, dividends and prizes will be shared in the Whats App group created by us.
Numbers will be called through automated system in the Whats App group itself
Any disturbance or indiscipline in the group will lead us to remove you from the group after one strict warning.
When does it happen?

Saturday & Sunday @ 10 PM
Venue: Whats App
Tickets :
3 Tickets for 100₹
6 Tickets for 150₹
9 Tickets for 200₹
15 Tickets for 250₹
Prizes/Claims/Dividends:
There will be 10-15 claims/dividends like - Early 7, Four Corners, Bamboo, Low/High, King's Corners, Queen's Corners, Breakfast/Lunch/Dinner, Multiple Rows or Top Row, Middle Row, Bottom Row, Multiple Boxes etc. and 2/3/4 Full Houses(depending on collection/members).
For any question/query feel free to contact @ +91-7696384670 (WhatsApp)