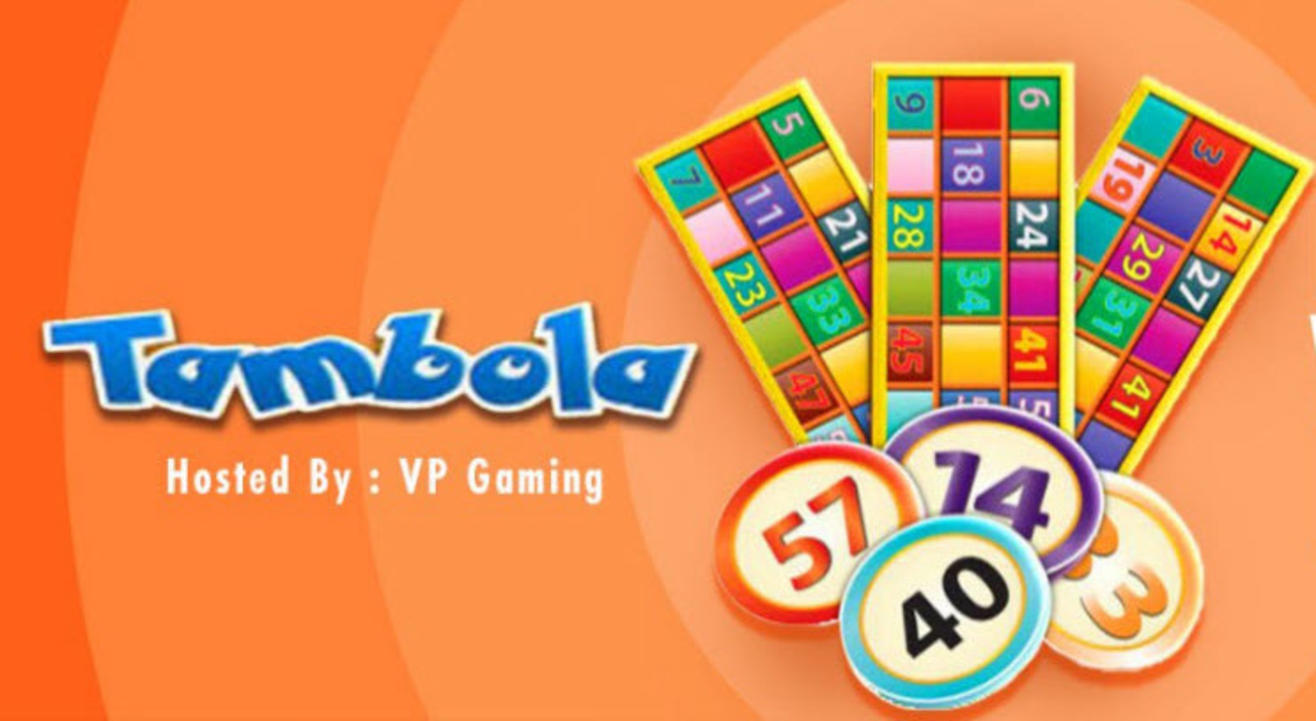 September 3 | 10PM - September 17 | 11PM
Enjoy this event from your home
Event Guide
For Age(s)
Family Friendly
Online Game
Participate and have fun
Invite your friends
and enjoy a shared experience
September 3 | 10PM - September 17 | 11PM
Enjoy this event from your home
Event Guide
For Age(s)
Family Friendly
Online Game
Participate and have fun
Invite your friends
and enjoy a shared experience
Event Guide
For Age(s)
Family Friendly
Online Game
Participate and have fun
Invite your friends
and enjoy a shared experience
VP GAMING presents you Tambola Legend for the Prize Pool of 400.
One can purchase the ticket and play and win playing from home.
The player has to send the winning Screeshot in order to claim the prize.
Whatsapp Chat Group: https://chat.whatsapp.com/L4CPM3W0Ict9H6hUBdn5qw
PRIZE DETAILS:
The total prize pool is with respect to 20 tickets sold. One player can purchase a maximum of 1 ticket. If ticket sale is less amount will be disbursed in the proportionate manner.
13 CLAIMS GAME
Housie prize- INR 100
All Other Claims- INR 25
TERMS & CONDITIONS:
All PLAYERS has to join the room in given time. Failure of the same will invite disqualification.
The game will sharply start at the time mentioned while purchasing the ticket.
Ticket once purchased cannot be cancelled or refunded.
The decision of the organizer will be final.
DISQUALIFICATION
IF there is a Mismatch from given detail.
In case of disqualification, organizers team will not be liable for refund of registration fee.
FAQS:
1. What to do after purchasing the ticket?
Ans: The participants have to download the game Tambola Legend game from the Play Store. We will be sending you the room id of the game 10 minutes before the game starts. The participant has to join the room and wait for the numbers to be called out. Please note the game is currently unavailable in IOS.
Play Store Link: https://play.google.com/store/apps/details?id=com.vpgame.tambola
2. How many numbers will be called out?
Ans: Total of 90 numbers will be called out randomly.
3. How much time will the game take?
Ans: The Game will be approximately take 1 hour of time. So kindly keep you're your device charged and internet connection proper while in the game.
4. How many tickets can a person purchase?
Ans: One player can purchase a maximum of 1 tickets. Maximum players who can play is 20.
5. What if the call is bogey?
Ans: In case of Bogey call the ticket will be cancelled automatically and the claim will be forfeited.
6. How will I receive my winning amount?
Ans: The winners have to claim the amount by sending the screenshot of the winner page to the organizer and the payment will be transferred via Paytm/Gpay/Phone Pe/Net Banking with 10 working days.
7. Who can play this tournament?
Ans: Anyone above the age of 3 can play this tournament.
8. What if I'm late to join the game?
Ans: It will lead to disqualification. For further detail contact us.
10. How to contact the organizer?
Ans: Contact us on 7908527821