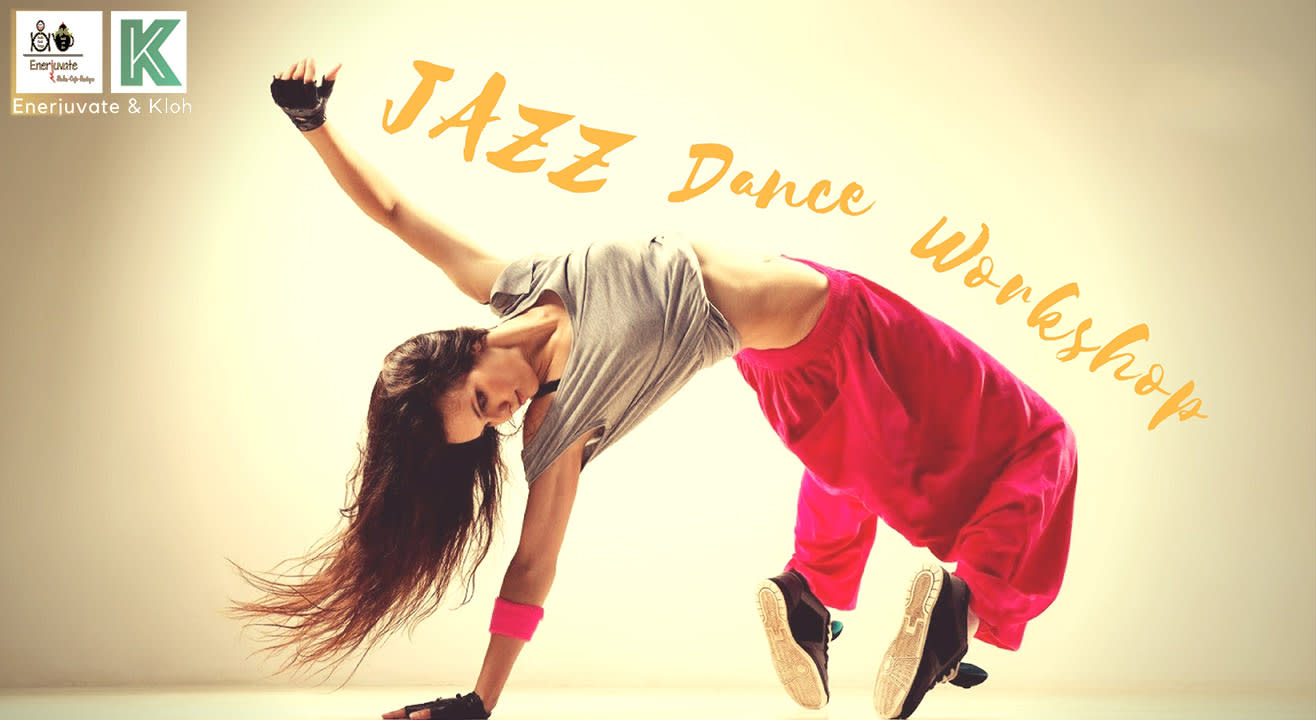 Music
Tap and Swirl at JAZZ Dance Workshop
EnerJuvate Health Studio & Cafe
About
Just tap away to enjoyment, as Kloh have a Jazz workshop curated for you!
This workshop is your stage for umpteen possibilities, don't fear if you've two left feet as this class is to the stir the beginner dancer in you. Don't fear, move your body to the rhythm and get better with each moving second!
This workshop focusses on the following
Numero Uno
The first class will train you on warm up, check your flexibility and learn basic Jazz body movements including turns, steps and basic kicks. And of course, you have the time of your life.

Second
Jazz seeks to work with the natural alignment, posture, coordination of the body, and is safe and accessible for beginners and push new boundaries of body movement.

Third
Always wanted to be a ballet dancer? Voila. Learn shades of classical jazz, ballet in few simple routines.

Fourth
Apart from learning, let your expression be unbound! Let your passion be rekindled and be free with your body and we guarantee a happy fulfilling experience!
Want to know who is going to make you tap and swirl?
Adrienn Izsépi
Lo and behold, the extremely talented Hungarian dancer who has trotted the globe (quite literally!) and has made people sickle their feet. She has choreographed for Shiamak Davar, Bollywood movies and IPL shows, to name a few Indian accolades. She aces Hungarian Folk Dance, Street Jazz, Classical Ballet, Modern Dance Technique (Graham, Limón, Cunningham, Horton) and of course Jazz dance!
Started in 2017 and based in Bangalore, Kloh is an event based social app that lets you discover like minded people around you and meet them at unique events happening nearby.
Enerjuvate is a concept studio where energy infusing physical activities combined with wholesome yet indulgent nutritious food.
Venue
EnerJuvate Health Studio & Cafe
32nd Cross Rd, 4th T Block East, 4th Block, Jayanagar, Bengaluru, Karnataka 560011