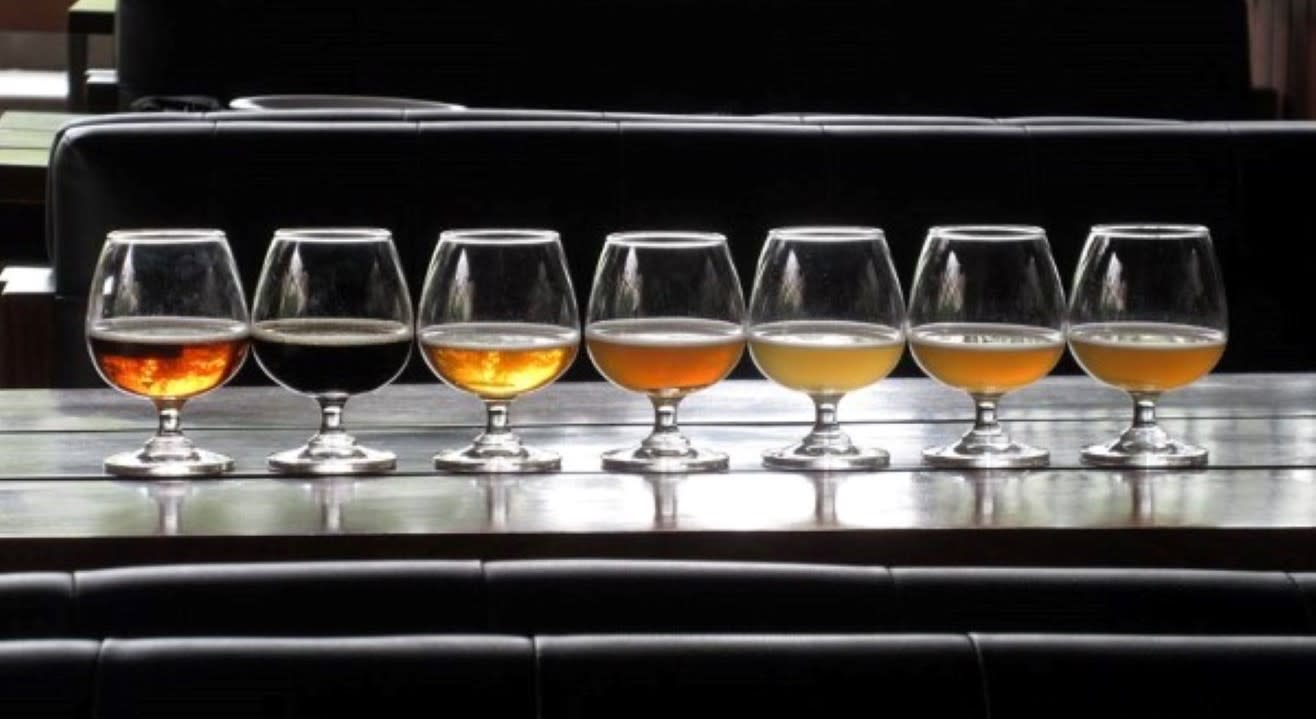 Events
If You Love Beer, Head Here In March!
If you can tell your Hefeweizen from your IPA or know what they mean - you are a discerning beer lover! The Tapped Music, Food, & Craft Beer Festival is in Mumbai on March 18, a hoppy heaven, with breweries from neighbouring Pune!
There's a craft beer revolution brewing around the nation. Increasingly, beer lovers are graduating from mass-produced beer to artisanal beer from local breweries made in small batches. These are rich in flavour, healthier (since they don't have preservatives) and offer more choice - a brewery worth its hops has at least 3 styles - each very different from the other! These range from mellow wheat beers like Witbiers and Hefeweizens to bitter stouts and hop-heavy pale ales.

Here, Insider takes you through the various styles of beer and guest breweries from other towns you're going to find at Tapped. Gear up, March 18 will be a hoppy Sunday!
Breweries from Pune & around
While Mumbai's beer scene has a lot to offer, a definite attraction of Tapped is the popping up of breweries from our neighbours in Pune!

Remember to take some time to high-five and pay attention to the menus of Kimaya Brewing Company (Pune), Great State Aleworks (available at very select bars around Mumbai), Bombay Duck Brewing (up and coming and heavily experimental), and Ninkasi Brewworks (available at select bars only).

Tapped will also feature 4 meads from Moonshine Meadery, Asia's first makers of the honey-based, absolutely delicious spirit.

HEFEWEIZEN
This is a German-style wheat beer which is low in bitterness, and often sweet. Traditional bottled beers have a lot of malted barley, these have wheat instead which gives it a distinctive taste. These are often the friendliest introduction to craft beer, and end up being many people's favourite (or at least what they start with, before moving up the 'bitterness' chain). Even those who are not used to analysing their beers will notice most of these beers have smells of banana, clove and sometimes, orange. A commercial brand of Hefeweizen available in bottles is Erdinger.
Hefeweizens at Tapped:
Ninkasi Brewworks

Effingut

Gateway Brewing Co's White Zen

WITBIER
This is probably the most common of all craft beers - those who have tried Hoegaarden bottled beer will find the taste familiar. You might also find it similar to the hefeweizen in taste and colour - and that's not a coincidence - both contain a fair amount of wheat. Both are cloudy as well (unlike, say, bottled beers which are clearer). While hefeweizens are German-style, Witbiers are Belgian or Dutch-style. Witbier is lighter in colour but slightly heavier in taste - you might find more adventurous flavours like hints of clove and stonger presence of orange here. There's very little separating the two to most people, so fans of one are likely to order the other in the next round!
Witbiers at Tapped:
Great State Aleworks - Brightside Belgian Witbier

Toit - Tintin Toit

Brewbot - Botwork Orange

Independence - Biere Blanche

INDIA PALE ALE
The name might be misleading - so let's clarify. This is not an 'Indian' beer as such, but is connected to India. This style of beer was made for British troops based in India back in the day. The extra hops added in this style helped the beer survive the long sea journey from Britain (where it was made). Hence, the flavour an acquired kind of hop-heavy bitter. IPAs are rising in popularity globally and in India, making them a brewer recommended style for most seasoned beer drinkers!

IPAs at Tapped:
Great State Aleworks - Off Duty Pale Ale

Independence - Juicy IPA
Bombay Duck Brewing
Kimaya Brewing Co

Toit Brewery - Colonial IPA

Effingut - North Eastern IPA

OTHER STYLES
There are several other styles of beer, and the good thing is - you'll be seeing several of them at Tapped! From sour beers, to red ales, from blondes, to meads. There's a whole world of great beer to be explored, and what better place than Tapped to try over 25 styles under one roof?

Other beers & styles at Tapped:
Effingut - Peach Ginger Melomel (Melomel)
Effingut - Marzen Lager
Kimaya - Munich Helles (German Lager)

Brewbot - Skywalker (Kolsch)

Bombay Duck Brewing - Grisette (Belgian Ale)

Independence - Dark Saison (French Pale Ale)
Independence - Blueberry Pie (Sour)

Moonshine Meadery - Oaked Apple Cyber Mead (Mead)

Moonshine Meadery - Coffee Mead (Mead)
Moonshine Meadery - Chocolate Orange Mead (Mead)
Moonshine Meadery - Smoked Mead (Mead)

The star cast (almost!) at Tapped!
Food and music to look out for at Tapped
Bandra's packed out Asian spot The Blue debuts with Gyozas and Chicken Yakitori. Hoppums will pop-up to flip fresh, warm appams with Ceylon Roast Chicken & Prawn Moilee. Mutton Samosas from The Bohri Kitchen and kebab pavs from Pack-a-Pav would pair with a variety of pints. Avocado tacos by TacoLab, NY-style Pepperoni Pizza slices by 1Tablespoon & the classic Double Cheddar Tenderloin Burger from Woodside Inn are all good bets for a substantial meal.
Hocus Porkus will dish out porky delights (mmmm, bacon!) and Death By BBQ will work the grills to smoke superb ribs. Curry Brothers will serve up their signature Indian rolls. Get treats like cheesy quesadillas and poutine from Jamjar Diner, while those with a sweet tooth can feast on Stewed Strawberries, Dark Chocolate and Brie sandwiches by The Fromagerie. Pune's popular Chicken Golgappas by Street Meat would complement most beers with their gentle crunch and balanced spice!
Pick dessert from éclairs, churros & tarts by Eighth by Anurita & all new waffles by the Waffle House, who are seen deliciously often at Tapped.
Tapped is also a venue for fresh tunes by independent artists like singer Aarifah Rebello, blues band Kanchan Daniels & The Beards and Bombay Jazz Club with the lineup of Dahlia, a presenting Toronto-based singer-songwriter along with Mohit Mukhi.
Subscribe to receive our newsletter!
Find the best experiences happening out there in your city or enjoy handpicked content while sitting comfortably at home. Insider is your go-to place to figure out what to do today!