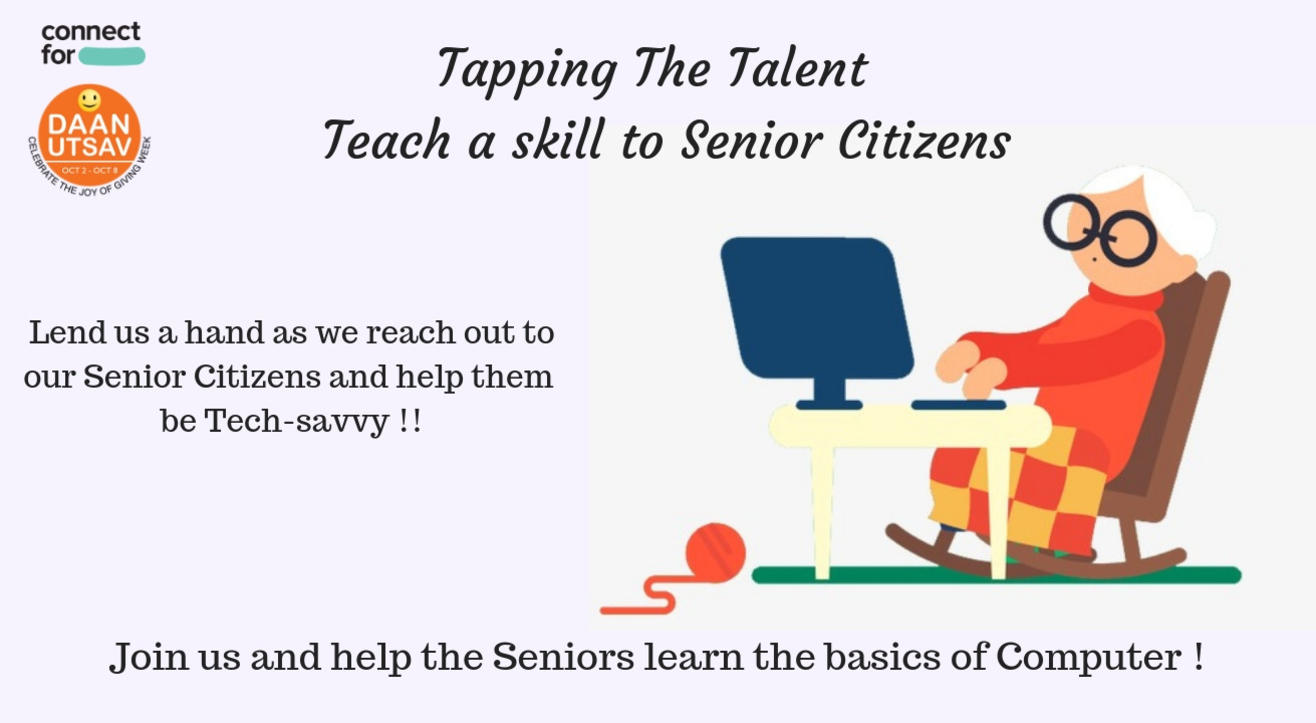 Experiences
Tapping The Talent – Teach a skill to Senior Citizens
Nightingale Empowerment Foundation - Nightingales Jobs 60 plus +
About
Teach a skill to Senior Citizens - 8.6 percent of India's population is over 60 plus in India!

As a developing country, India is yet to implement a strong social security system for senior citizens. DaanUtsav's partner Nightingale Empowerment Foundation (NEF), has initiated a vocational training center in Bengaluru for people who are 60 plus to train them in skills that are required for them to secure a job and make them economically independent. They have placed many of their beneficiaries in and around Bengaluru. ConnectFor is organizing a one-day event on 6th October to train them on essential software packages. They require volunteers who are good in MS Office to train them.
Click here for more details.
Venue
Nightingale Empowerment Foundation - Nightingales Jobs 60 plus +
First Floor, No. 40, Lakshmi Complex, KR Fort Road, Opp Vanivilas Hospital, Kalasipalya, Bengaluru, Karnataka 560002