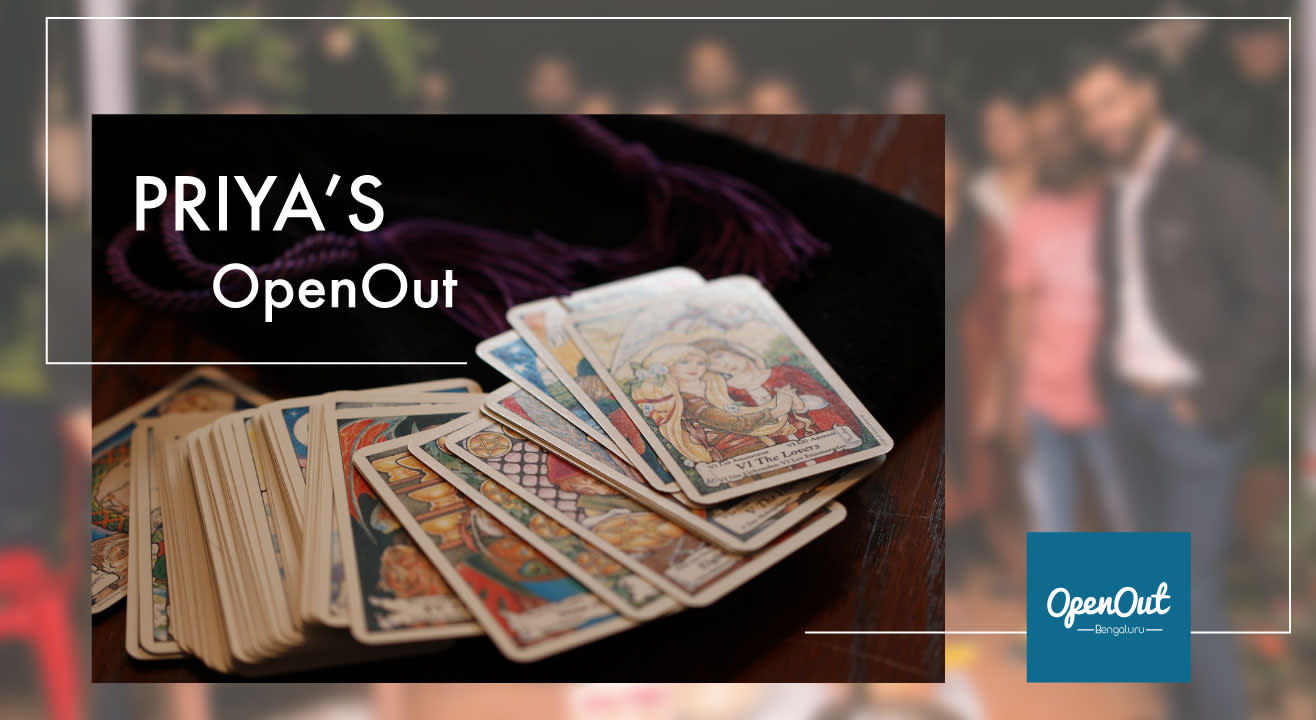 Experiences
About
The evening starts with me laying out the cards for the attendees and doing a group reading. I will be answering all your questions, rather the tarot will be answering all your questions and I will be the medium. It will be a very relaxed evening with a lots of snacks to go with the reading and beer post that. Tarot will be the basis of our experience and it will freewheel into discussions of spirituality and well being. The experience will be very relaxed with loads of snacks, funny anecdotes, discussions around tarot and of course some good snacks.
Exact location will be shared by Openout post bookings
Early Bird tickets available until 25th April.
Tea/Mint Lemonade
For the teetotallers out there!
Crackers/chips and dip sauce
The perfect accompainment to any thing. Grab one, dip in the sauce and enjoy!
Paneer Quiche
Some beautiful bready quiche. Filling and easy to eat!
Veg Rolls
A proper filling snack. Veggies wrapped in a burrito. So yum!
Minute Cupcakes
For the sweet tooth!