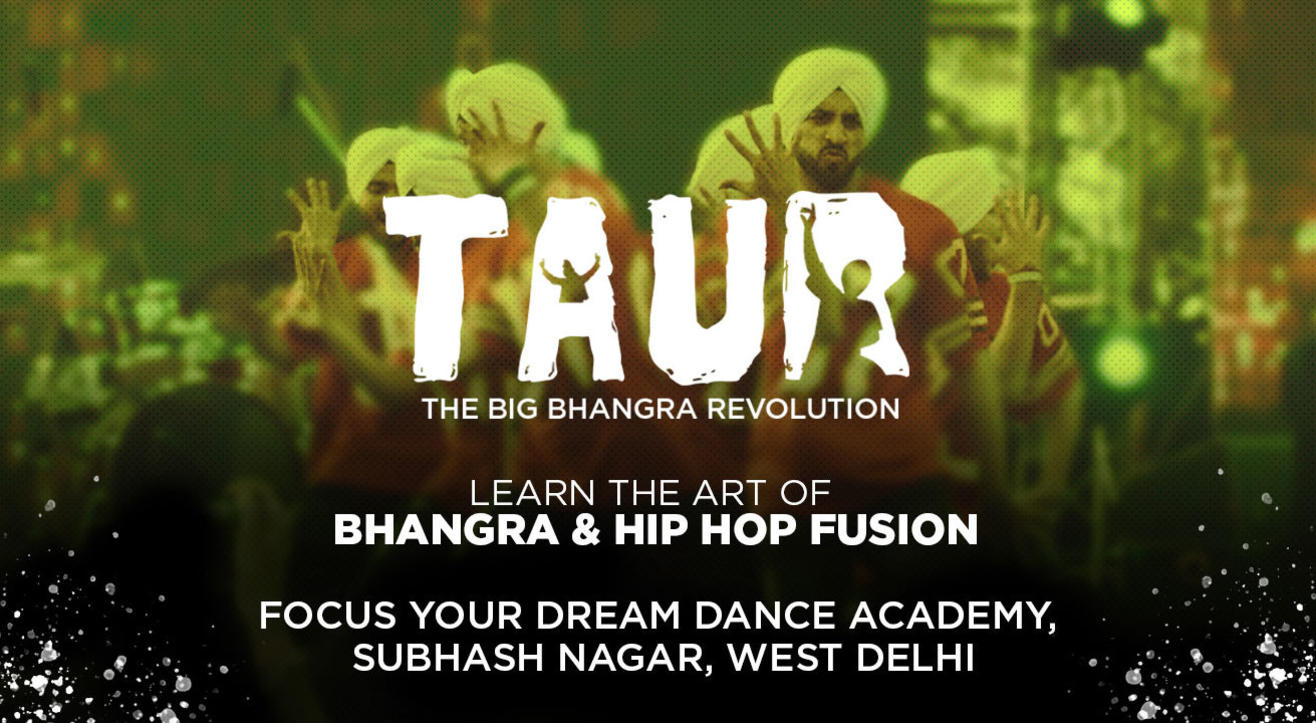 Dance
Taur - The Big Bhangra Revolution, West Delhi
June | Weekends | 10AM & 12:30PM
Focus Your Dream Dance & Fitness Studio
About
Experience the power, vibe & energy of bhangra in a month long training session at different locations in Delhi/NCR. This is initiated by Urban Singh Crew. Learn the art of Bhangra & Hip-Hop fusion to perfection, with the right techniques & skills, along with many other professional Bhangra troupes.


This will be followed by a showcase. A special platform to showcase your #Taur before an audience on 30th June, 2018.

Join in and bring out the swagger in you!

Be #Taur.
June 02 - 10:00 AM to 12:00 PM
June 03 - 10:00 AM to 12:00 PM
June 09 - 10:00 AM to 12:00 PM
June 10 - 10:00 AM to 12:00 PM
June 16 - 10:00 AM to 12:00 PM
June 17 - 10:00 AM to 12:00 PM
June 23 - 10:00 AM to 12:00 PM
June 24 - 10:00 AM to 12:00 PM

Venue
Focus Your Dream Dance & Fitness Studio
6/19, Subhash Nagar, Near Cambridge Foundation School, 110027, New Delhi, Delhi 110027