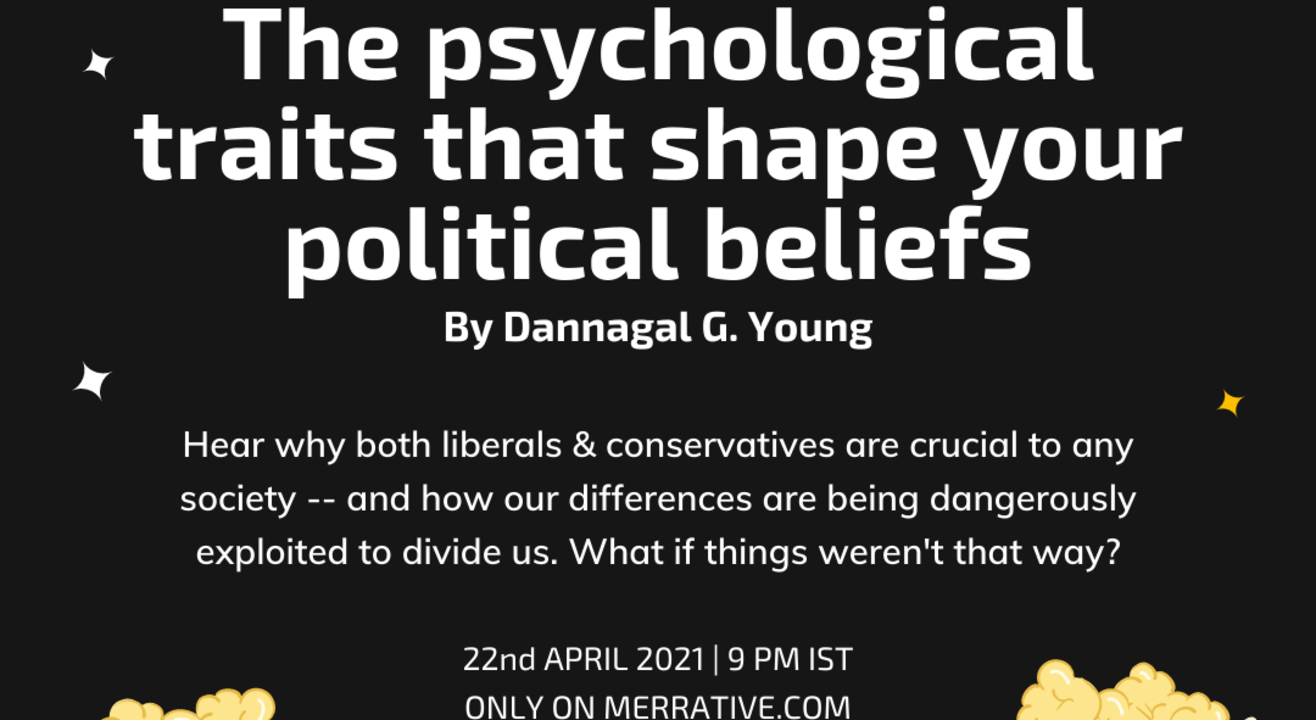 TED Circles about "Here and now": The psychological traits that shape your political beliefs By Dannagal G. Young
Enjoy this event from your home
Event Guide
For Age(s)
Family Friendly
Interactive show
Be a part of the show
Invite your friends
and enjoy a shared experience
Event Guide
For Age(s)
Family Friendly
Interactive show
Be a part of the show
Invite your friends
and enjoy a shared experience
About the Event
TED Circles about "Here and now"
We will be screening a TED Talk - The psychological traits that shape your political beliefs by Dannagal G. Young
Join the video call link by clicking on 'Request to Join':
http://bit.ly/ted-psychology-politics
Every Thursday at 9 PM, we will be screening some very interesting movies/short films/videos/talks, across the world, especially book adapted ones! This is followed by an intellectual discussion on 3 points from the video.
Join our Whatsapp/Telegram Notification Group for the latest screenings and reading rooms:
Telegram: https://t.me/merrative
WhatsApp: https://bit.ly/merrative-whatsapp
About the TED Talk:
Social psychologist Dannagal G. Young breaks down the link between our psychology and politics, showing how personality types largely fall into people who prioritize openness and flexibility (liberals) and those who prefer order and certainty (conservatives). Hear why both sets of traits are crucial to any society -- and how our differences are being dangerously exploited to divide us. What if things weren't that way?
About Speaker:
Dannagal G. Young studies the content, audience and effects of political information and satire. She is the author of Irony and Outrage: The Polarized Landscape of Rage, Fear, and Laughter in the United States. Her work focuses on understanding how digital and traditional media interact with human psychology and affect democratic health -- and how we might change our information landscape to improve society.
.
.
.
.
About Merrative:
Merrative is a community of avid readers to discuss ideas from books, news, articles, and research papers across tech, poetry, fiction, business, politics, etc. Anyone can join us or start discussions on what they have enjoyed reading with those who have read the same via conversation threads or group video sessions.
Know more about us at https://merrative.com!