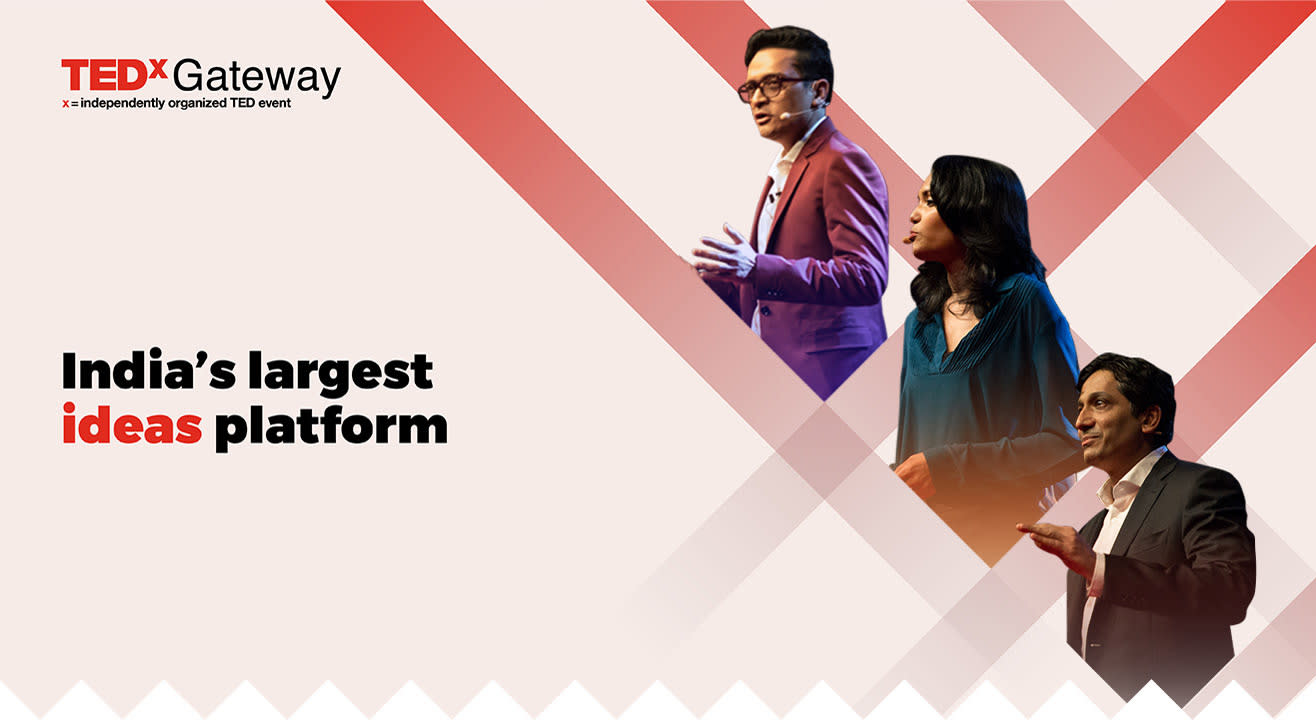 Talks
TEDxGateway 2018X
Dome @ NSCI, SVP Stadium, Worli, Mumbai
About
TEDxGateway is an independently-organised TED-like event, that happens in Mumbai, India. TEDxGateway passionately believes in the power of ideas to change attitudes, lives and ultimately, the world.
At the 10th edition of the day long conference, 20+ speakers including performers will inspire you with unique ideas from India and all around the globe. It is a front-row seat to see what's shaping up in technology, business, science, design and the arts. A winning formula of brilliant, curious minds and groundbreaking content in an immersive and focused environment. Any chance meeting at TEDxGateway can lead to exciting new ideas and insights.
Why you should go?
- It's the ultimate brain spa
- Hear real stories from real people with extraordinary ideas
- A journey into the future in the company of those creating it
- Spark deep conversation and connections
- Meet like-minded people from across industries and network with thought leaders
TEDxGateway talks have millions of views on YouTube. View some of the most watched ones below.
Registration: December 2, 8AM - 10AM
Auditorium entry begins at 9:35AM
Event timings: 10AM - 6:30PM
Please email us at corporatebookings@insider.in, or call us on +91-22-33604736.
TEDxGateway Talk: How a 13 year old changed 'Impossible' to 'I'm Possible' | Sparsh Shah
TEDxGateway Talk: A musical genius | Usman Riaz
TEDxGateway Talk: Dropping out of IT made me achieve much more | Kshitij Marwah
TEDxGateway Talk: Religion isn't God and God has no Religion | Sonam Kalra
TEDxGateway Talk: Why our stereotypes will kill us | Capt. Raghu Raman
Venue
Dome @ NSCI, SVP Stadium, Worli, Mumbai
Lala Lajpatrai Marg, Lotus Colony, Worli, Mumbai, Maharashtra 400018