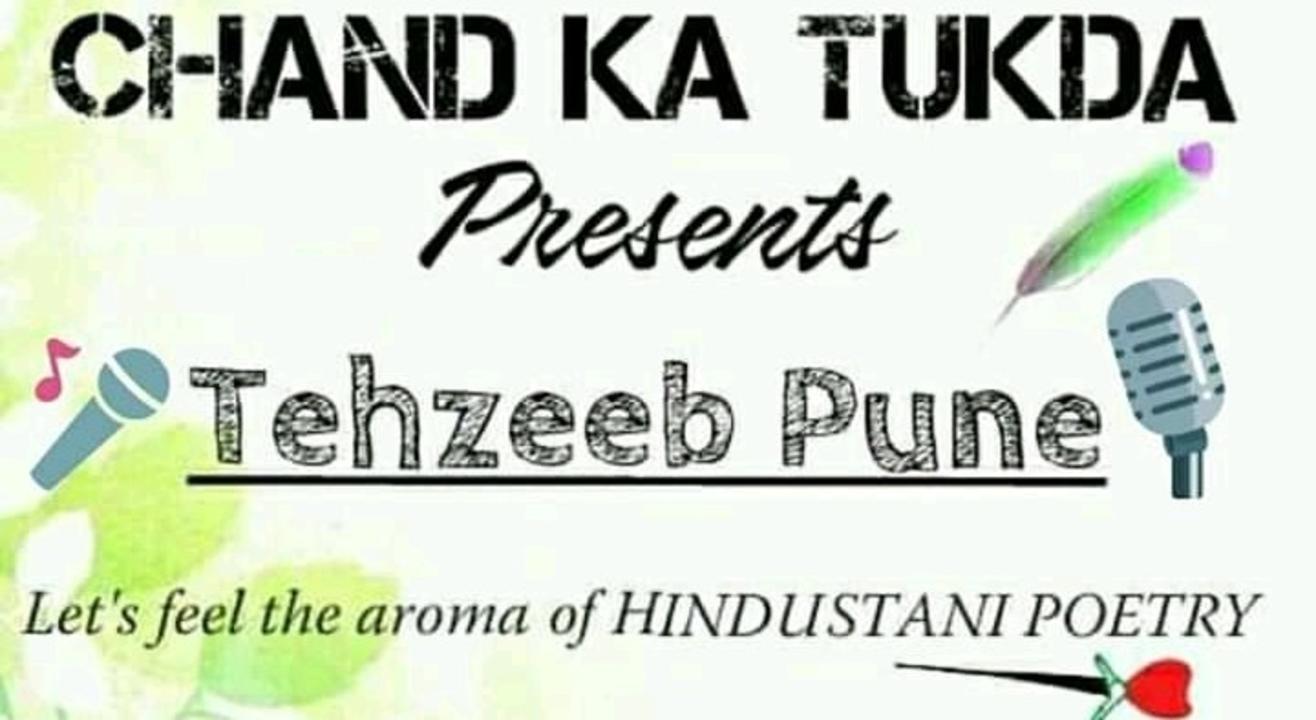 Poetry
Tehzeeb - Hindustani Poetry Open Mic - Koregaon Park
About
Chand Ka Tukda Presents Tehzeeb 7.0 in Pune, a Hindustani Poetry show hosted by Ankush Tiwari where you can come, perform and mesmerize through your ocean of thoughts and emotions, since every soul is made up of infinite emotions hence come to enlighten the other similar souls by scattering your words. If you are a novice or a Pro, it doesn't matter, the only thing which has a value is your courage to come on the stage and open up in front of the people who are strangers to you.
In our show we are expecting literature enthusiast who are a keen lover and supporter of Hindustani Poetry thus respecting art and artist.
Art is always much bigger than an artist!
Bring along your relatives/friends/family to cheer you up and enjoy your performances.
There will be 15 slots for performers and everyone will be allotted 5 minutes each, if you scribble your feelings into verses then this is the place where you will get what your soul is craving for.
In the end of the show we will announce the Poet of the day and he will be gifted a goodie from our venue partner, Dialogues cafe.
Building Communities by Nukkad Cafe
Venue
Inscape Pune
Bungalow No. 37B Lane C, Ragvilas Society, Koregaon Park, Pune, Maharashtra 411001
GET DIRECTIONS