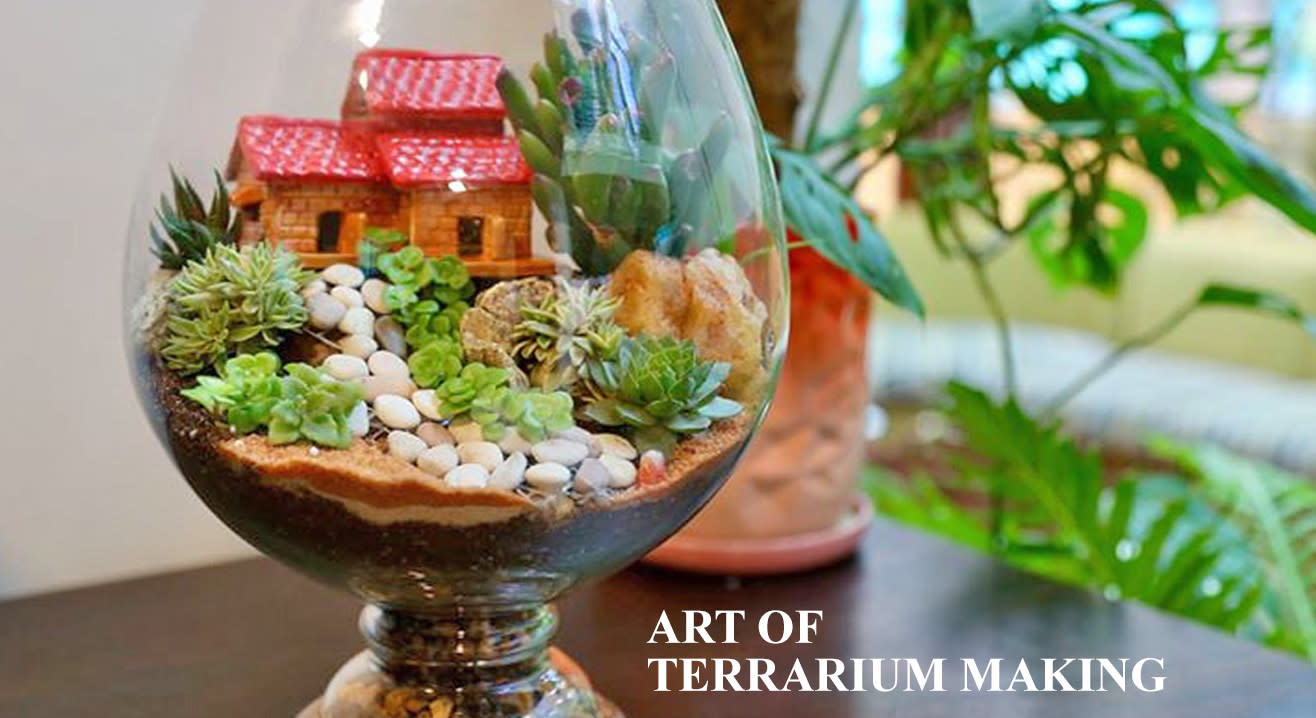 Craft
Terrarium Workshop by Bloom & Grow
About
Art of Terrarium Making-Clifftop Getaway
Bloom & Grow brings to you a workshop on Terrarium making at its studios in Koramangala. Bloom & Grow's terrarium experts have been spreading their love to infuse homes and offices with much needed greenery through their passion of Terrarium making for the past 4 years.
Terrariums are a creative way to infuse our homes and offices with much needed greenery. They are a visual treat that transports us to a forest floor or a nook in the garden. And when these living ornaments are a result of our creative expression, they become more meaningful.
Don't worry about bringing anything but yourself as everything else needed will be provided.
Step by step guide to creating and caring for a terrarium.
Story Building with perspective details (elevation, proportions, aesthetics, etc.)
Create Your Own Clifftop Getaway
Tips and tricks for indoor plants
All supplies including a large Glass Goblet -around 11″,a customised pathway, a large ceramic double hut, soil, plants, gravel, rock, etc.
Venue
Bloom & Grow, Bangalore
6th Cross Road, 17th D Main Rd, 6th Block, Koramangala, Bengaluru, Karnataka 560095