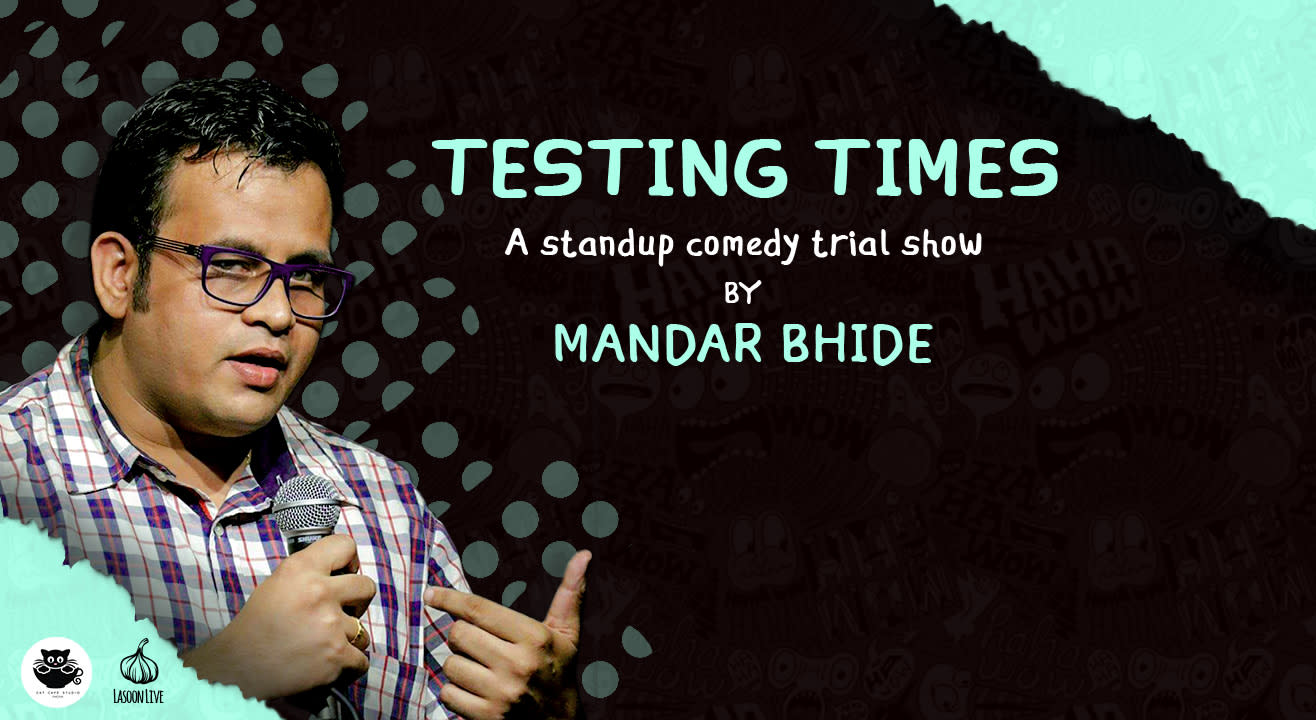 Comedy
Testing times- A Standup Comedy Trial Show By Mandar Bhide
About
Mandar Bhide is a Maharashtrian who has travelled the length & breadth of this country, in search of that elusive "Salesman Of The Year Award". His life sucks so bad, he doesn't need other sources for his content. He is also the only comic in the country who can perform in English, Hindi, Marathi & Gujarati.
In this show, he will talk about a wide range of topics from Hippos, to real estate agents, to blood donation, air travel, Osama Bin Laden & doctors. That pretty much sums up everything that there is, to talk about.
Come, let us all have fun.
Venue
Cat Café Studio, Versova
63, Harminder Singh Road, Aram Nagar Part 1, Aram Nagar, Versova, Andheri West, Aram Nagar Part 1, Aram Nagar, Versova, Andheri West, Mumbai, Maharashtra 400061