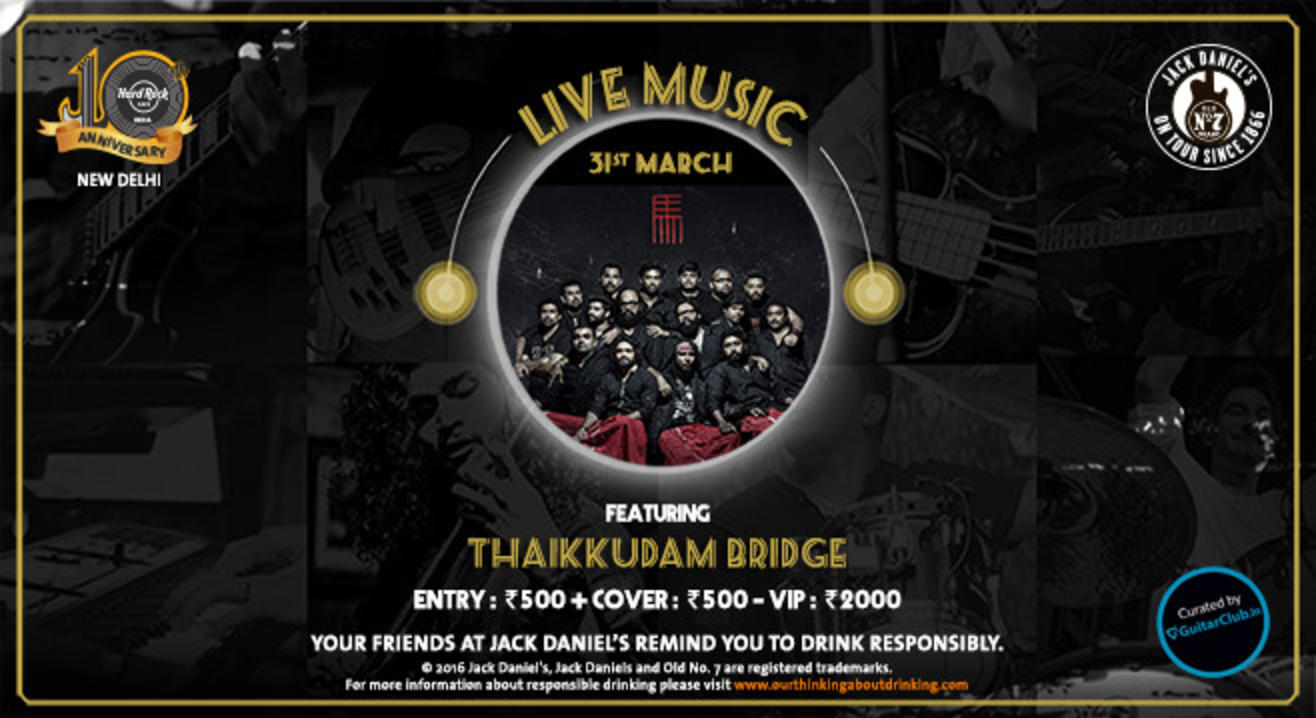 Music
Thaikkudam Bridge Live!
Hard Rock Cafe, Saket Delhi
500 (Entry) + Rs. 500 (Cover); Rs. 2000 (VIP)
About
One of the best live acts in the country - this band from Kerala seamlessly moves from genre to genre. Be it Malayalam folk, be it hard rock, be it remade versions of Amitabh classics, be it a Metallica medley. They have to be seen to be believed. Their performance at the Pune leg of Bacardi NH7 Weekender 2016 was stuff of legend, and their subsequent show at HRC Mumbai was packed with a passionate audience!
The band literally was born near Thaikkudam bridge. Thaikkudam is a place in Cochin, Kerala. All the hunky, funky, lean, mean, fat, brat members of the band got themselves jam-packed in a room near there and kick started the journey! In spite of the diverse cultural backgrounds, the members hit it off really well and that's the real reason they do what they do!
Catch them live at the iconic HRC Delhi!
Venue
Hard Rock Cafe, Saket Delhi
M 110, 1st Floor, DLF Place, Saket, DLF Place Saket, New Delhi, Delhi 110017