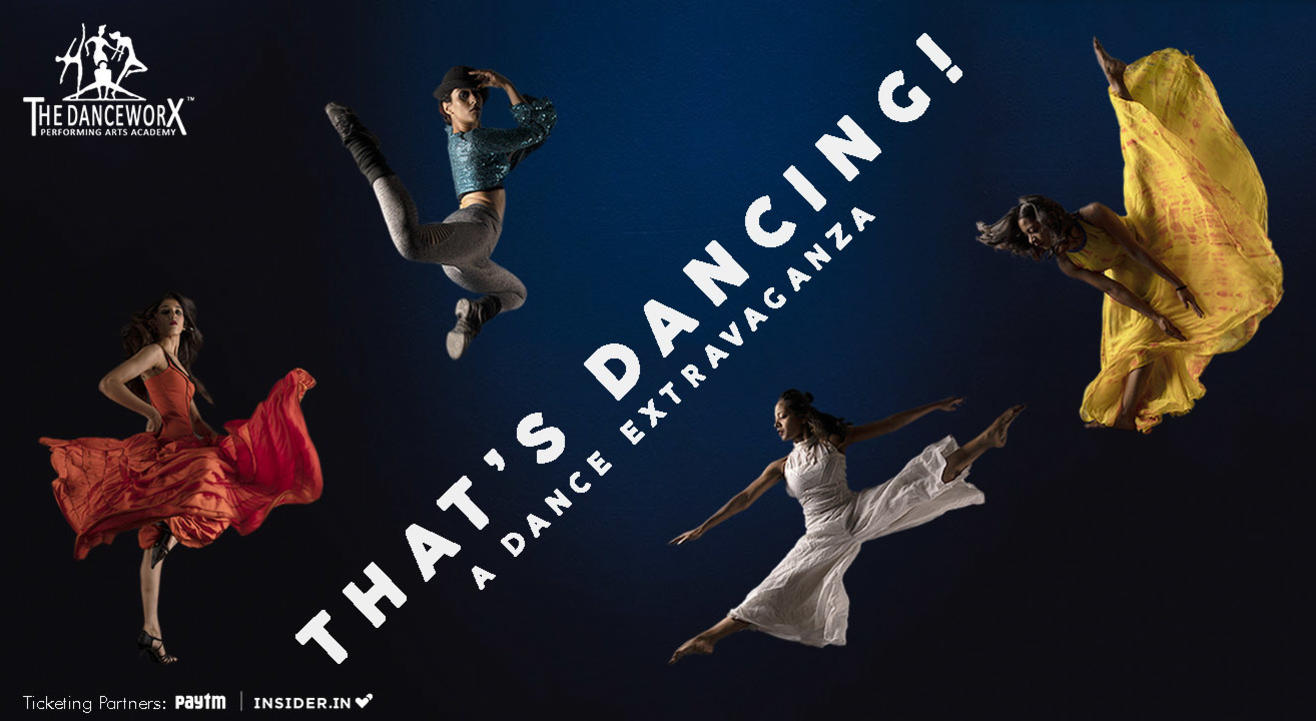 Dance
That's Dancing
July 27 & 28 | Multiple Timings
Arya Auditorium, New Delhi
About
That's Dancing! is a dance extravaganza show by The Danceworx, featuring 11 exciting new choreographies in international dance styles like Street Jazz, Funk, Contemporary, Musical Theatre, Lyrical Jazz and more.
Choreographed by established choreographers and new talent of The Danceworx, the show will also feature a work-in-progress excerpt from Ashley Lobo's new upcoming production with Navdhara India Dance Theatre.
The show has a power-packed cast of 65 ranging from senior dancers to talented 10 year olds.
This year, the concept of the show draws inspiration from the parallel between a "Rubik's Cube" and life, where each color and side represents an emotion. The Rubik's Cube embodies the complexities and the journey of finding balance.
Choreographers
Ashley Lobo – Contemporary (Navdhara India Dance Theatre)
Pankaj Guglani
Ragini Bhajanka
Shohini Dutta
Tanisha Rigo
Kriti Rao
Benjamin Jacob
Devasmita Sharma
Show Directors
Pankaj Guglani
Shohini Dutta
Ragini Bhajanka
Venue
Arya Auditorium, New Delhi
C-Block, East of Kailash, Near ISKCON, New Delhi, Delhi 110065
GET DIRECTIONS