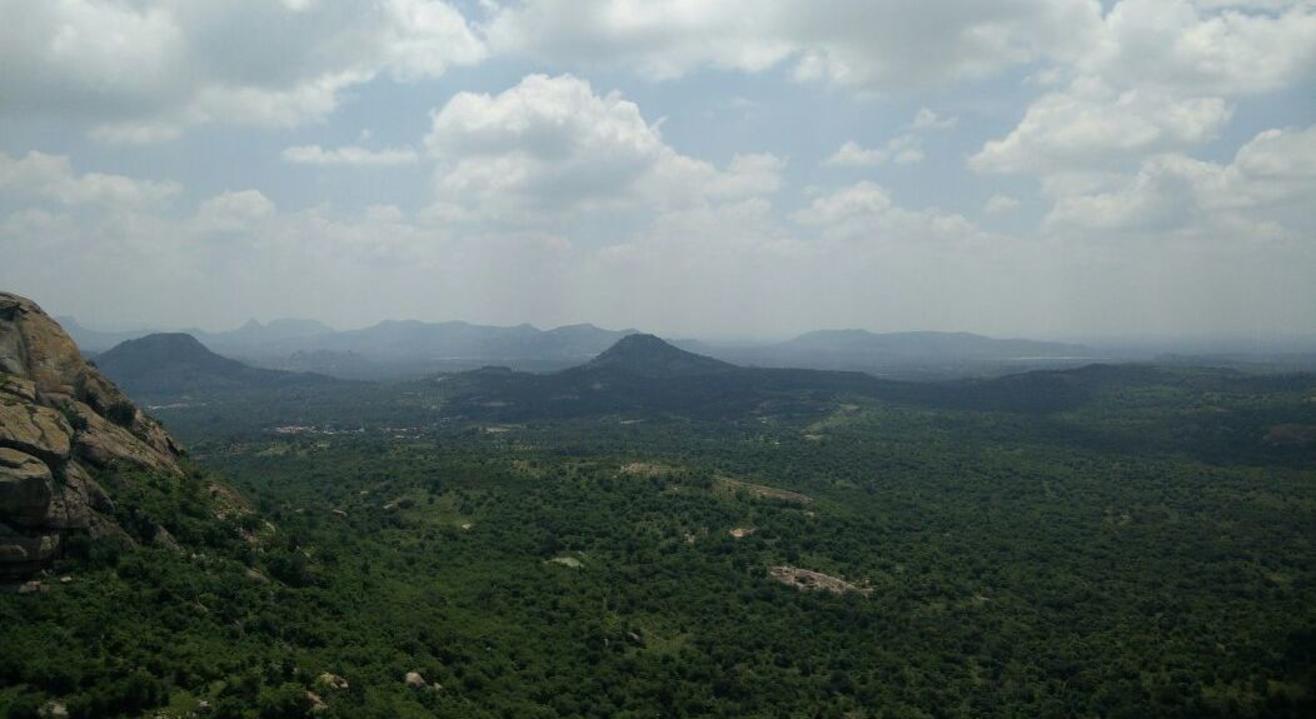 Trek
Thayee Betta Day Trek | NammaTrip
1299 (*Inclusive of taxes)
About
- Located around 65km from Bangalore on Bangalore-Mysore road, THAYEE BETTA is a favorite amongst people looking for a quick getaway.
- Tucked away in the captivating lands of Ramanagara, THAYEE BETTA is one of the most sought after trekking destination.
- Away from the hustle and bustle of the city, this is the perfect place to unwind with your friends or take a break from work with your colleagues.
- Lately, the less traversed routes and mesmerizing hills of Ramanagara are driving a great deal of attention from those seeking adventures.
- Comprising of easy to moderate trekking routes, offering kaleidoscopic views of the surroundings, the lush greenery of THAYEE BETTA serves as an abode to a wide range of flora and fauna.
- While undertaking the trekking at THAYEE BETTA, you can gaze over the pristine beauty of the locale, breathe in the fresh and cool breeze that makes for a wholesome trek and also spot some of the rare and exotic bird species.
- Huge mountains, Granites and Boulders provide for a perfect spot for rock climbing, rappelling and trekking.
- The area on one side of Ramanagara is covered by forest reserve spread as far as till Bandipur for the conservation of Asian Vultures.
- Sunrise treks through the hills of Ramanagara are going to be an experience for you as you watch the change the rising sun brings to the life around.
- While the constant uphill is surely a challenge, it's the way downhill that sends a shiver of thrill down your spine as you feel the blood and adrenaline rushing through your veins, while you gather speed.
- Experience the thrill of Rappelling , which will bring out the Adrenaline Rush in you and scope out your adventurous side
- An unmatched hospitality is something you can expect here irrespective of the time of the year you arrive here, alongside with the natural beauty that surrounds this place/
- On a whole, the trek to THAYEE BETTA peak is all about going deep into the lap of Mother Nature and adore its beauty.
Itinerary:
06:30 AM Pick up starts from Bangalore
08:30 AM Reach Ramanagara & Eat Breakfast
10:30 AM Reach Thayee Betta base and start the trek
02:00 PM Have lunch & Start Descending
03:00 PM Enjoy outdoor activity: Rappelling, Rock Climbing OR Kayaking
05:00 PM Head back to Bangalore
06:30 PM Reach Bangalore
What's Included?
• Transportation (from/to Bangalore)
• Trek
• Rappelling, Rock Climbing OR Kayaking
• Breakfast
• Lunch