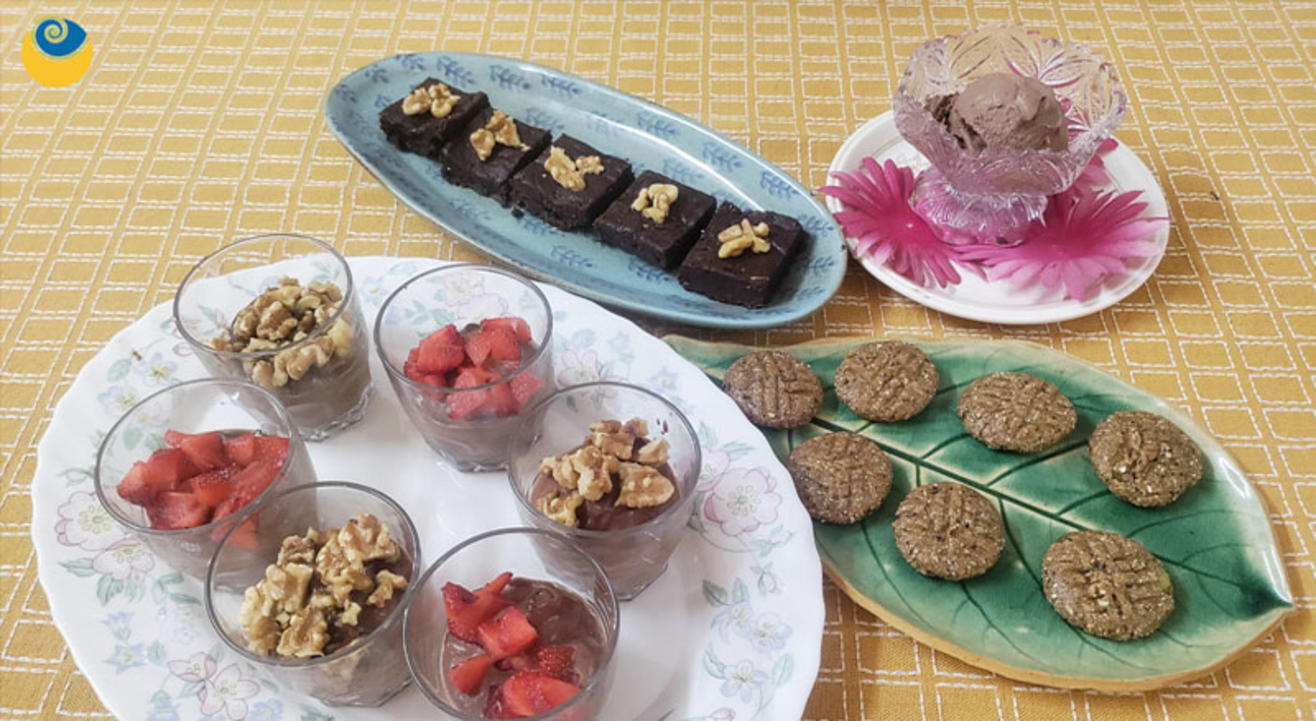 The 14-day Dairy Free Challenge
June 5 | 7:30PM - June 19 | 8:00PM
Event Guide
For Age(s)
Family Friendly
Invite your friends
and enjoy a shared experience
The 14-day Dairy Free Challenge
June 5 | 7:30PM - June 19 | 8:00PM
Event Guide
For Age(s)
Family Friendly
Invite your friends
and enjoy a shared experience
Event Guide
For Age(s)
Family Friendly
Invite your friends
and enjoy a shared experience
Do you know that dairy is scary, and its consumption is linked to many chronic diseases and even cancer?
Are you suffering from low immunity, poor gut health, frequent cough and cold?
Are you struggling to find dairy alternatives? Then, this 14-day challenge is perfect for you!
Join our facilitators Parini Delhivala and Raji Vivek in this special program to understand the health benefits of going dairy-free and learn amazing quick and easy recipes to replace almost all the dairy products in your kitchen.
So how does it work?
We meet every day for 30 minutes for the first 7 days. We will have a 10-minute presentation followed by 2 recipe demos each day.
We will have WhatsApp support for 30 days; including 1 more 30-minute support meet which will keep you on board.
Join in yourself or best as a family and take up this challenge together! Are you in?
Dates: [Monday, 5th to Monday, 19th June 2023 – total 8 sessions]
Sessions 1 to 7 – Monday, 5th June to Sunday, 11th June 2023 (daily for 7 days)
Session 8 – Monday, 19th June 2023
Time: 7:30 PM to 8:00 PM IST (10:00 AM New York, 3:00 PM UK, 6:00 PM UAE, 10:00 PM Hong Kong, Singapore & AWST)
Contribution: Rs. 500/- + 18% GST
Registrations for the live event will close at 4:00 PM IST on Monday, 5th June 2023
Note: You will receive an automated confirmation message and if the payment is made you will also receive a Zoom link as soon as you register.
If you do not see this please check your spam and white list our address to avoid missing future mails by dragging it into your Primary Box and adding our addresses to your address book.
A WhatsApp group will be formed one day prior to the program. Kindly provide your correct WhatsApp numbers during registrations.
Recipe sheets will be shared via email one day prior to the session.
In case you do not receive the email or recipe sheets or for queries related to live online session contact – office@sharan-india.org or call / WhatsApp – +91 9769117747
In case you are unable to attend the live session, you may choose to receive the recording. This will be available to you as per your choice, on the day after the event or the nearest Friday/ Saturday/ or Sunday after the event for a limited time of 48 hours. You can register by clicking on the registration button and you will be guided to choose between the live and the recorded event. The price will remain exactly the same.
For queries related to recording, please contact events@sharan-india.org
Cancellation 24 hours before the event attracts full refund. No refund for cancellation on the day of the event.
The 14-day Dairy Free Challenge
June 5 | 7:30PM - June 19 | 8:00PM
Event Guide
For Age(s)
Family Friendly
Invite your friends
and enjoy a shared experience