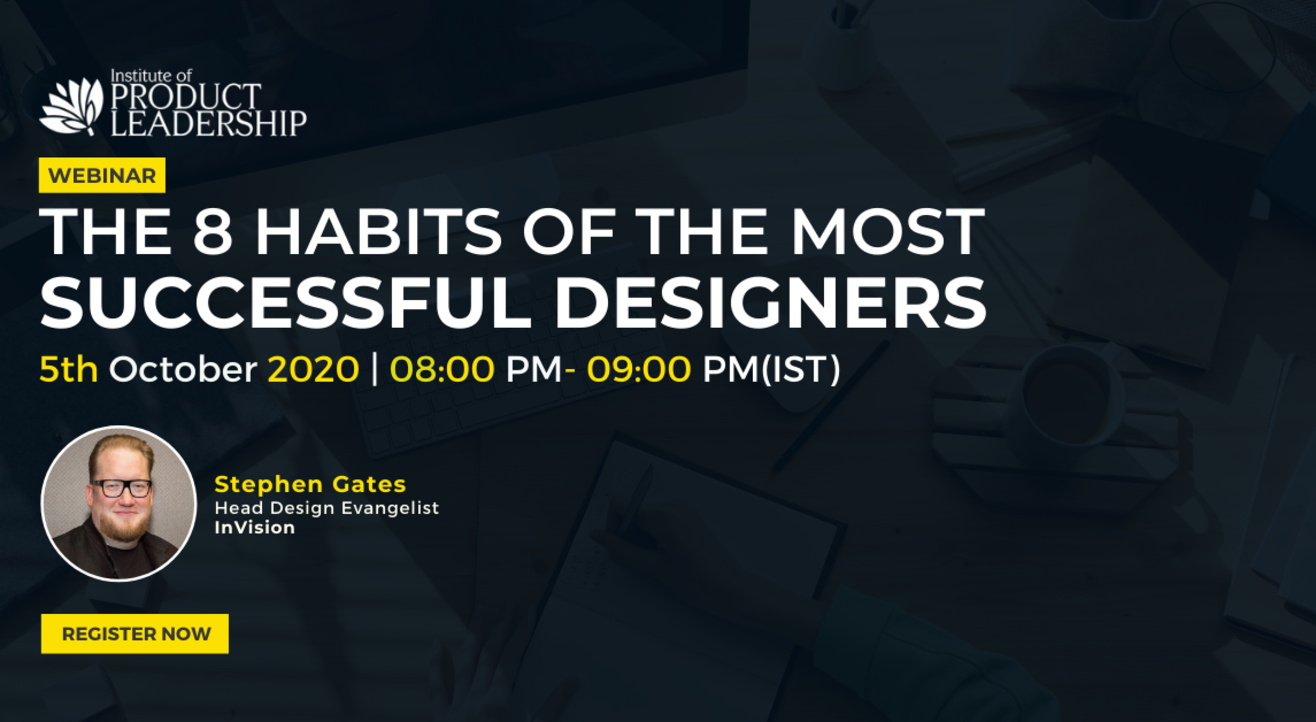 The 8 habits of the most successful designers
Event Guide
Digital Event
Watch on Zoom
Live Performance
Enjoy a unique experience
Invite your friends
and enjoy a shared experience
Event Guide
Digital Event
Watch on Zoom
Live Performance
Enjoy a unique experience
Invite your friends
and enjoy a shared experience
About the Event
We are all struggling to figure out the best way to build our career and what skills we should invest in to become more successful. In this webinar, we will explore all aspects of the 8 characteristics I see in the most successful and creative people I know and talk about how you can make them a part of your career development.
What you will learn?
Stages of Design in a Startup Balancing Intuition and Data in Products Reaching Product-Market fit in the least possible time.
Key Takeaways
Tips on Design Leading the Business
Secrets of Making Great Products
Tips on Design for New Market (Growth)
About the Speaker
Stephen Gates
Head Design Evangelist
InVision
Stephen is a global design leader who specializes in building world-class organizations that integrate human-centered design to drive product and service innovation. He is currently the Head Design Evangelist at InVision where he works as a strategic partner to elevate the business impact of design through education, coaching and thought leadership. He previously worked at McCann Erickson, Citi, and Starwood Hotels building teams that created award-winning global advertising campaigns, multiple Fortune 100 brands, and innovative digital experiences. He shares what he has learned through his speaking engagements and The Crazy One podcast which is an in-depth exploration of issues that matter to creatives including leadership, creativity, career development, innovation, and more.