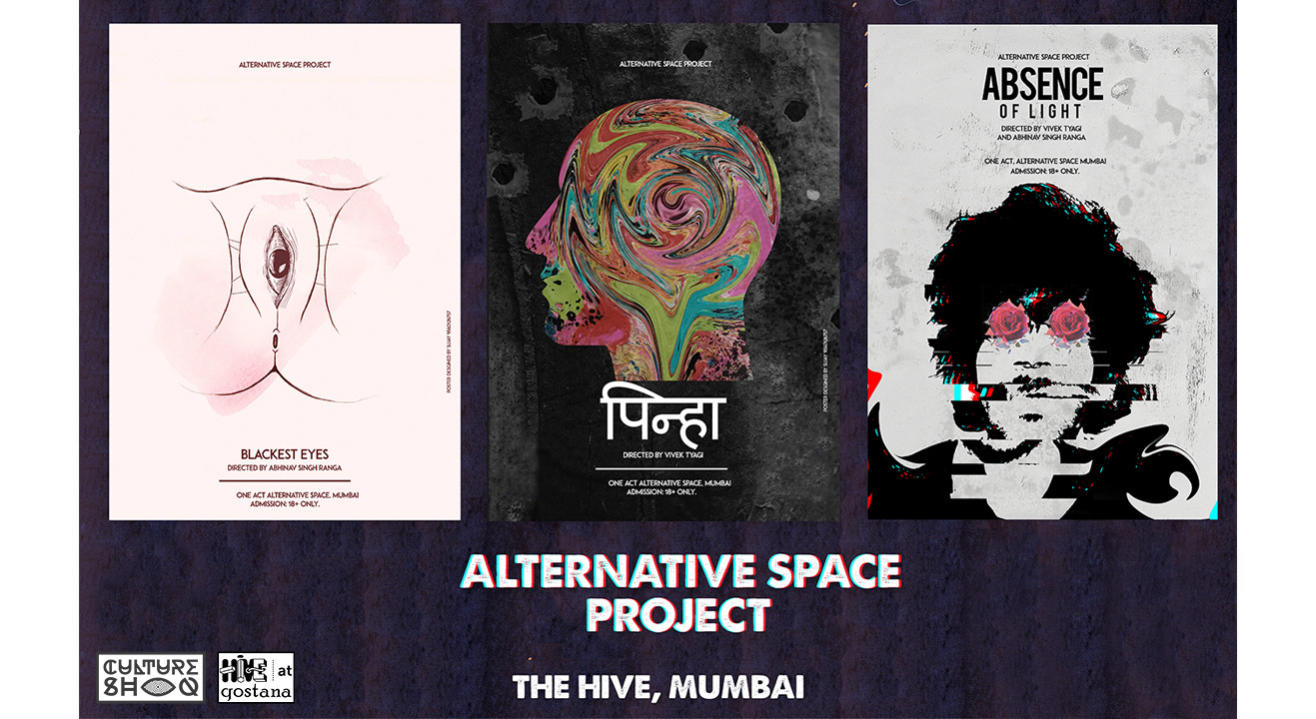 Theatre
The Alternative Space Project
About
Alternative Space Project is an abstract play consisting of 3 short plays based on the theme of absurdism. It captures the absurdities and tries to delve into the dark corners of the human mind to explore it by adapting case studies into three real documented stories of abuse, repression and urges. Portraying humanly absurd stories in a way never before the environment acts as a catalyst, along with live music, allowing for the flow of energies from one being to another.

Blackest Eyes

(1/3)

Everyone has routines in life. Some like to kick back with a beer after a hard day's work, some like to indulge in hobbies, some in collectibles. Dapper, poised, sophisticated, charming, helpful your friendly neighborhood guy has a routine too, an unusual one. It is a routine that takes one into a world of heinous urges dictated by a troubling past.


Pinhaa

(2/3)

Set in Kashmir you see a facade of humans with a labyrinth of chaos within. Abiding by the rules of unspoken truths growing around the valves of nature, when triggered by the horrors of past unfolds an inexplicable and alarming incident. When the chided becomes the chider, silent screams follow a monstrous release.


Absence of Light
(3/3)
In a normal household somewhere in a village in Haryana, there lives a family that cares for each other. But like everyone, some members have dark secrets that they have buried deep in big chests, rarely opened. When the sun sets and the demons are set loose, it is a fight for freedom and utter chaos on opposite sides, and a past that shadows around like a spirit.