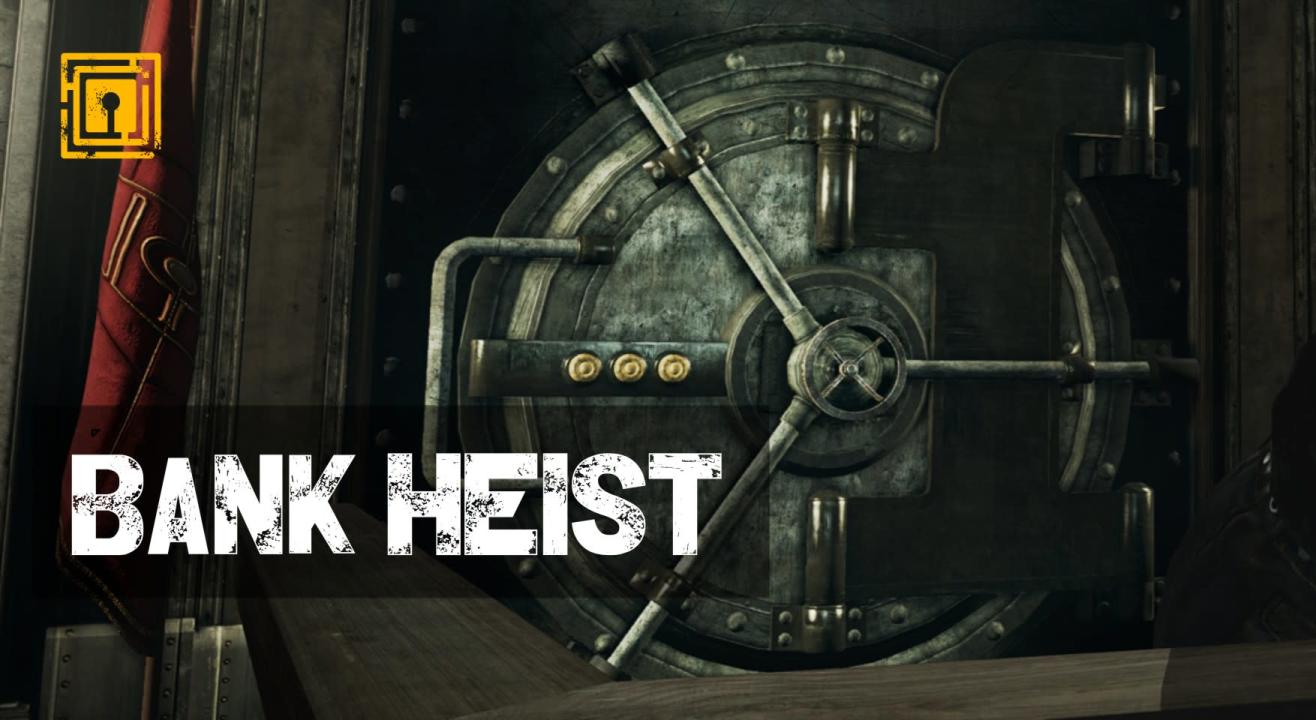 Games
The Amazing Escape: Bank Heist
The Amazing Escape, Bangalore
2,995 - 3,495 (Team of 5)
About
The J.A.Q is the most successful heist syndicate, it is your only chance to be a part of this elite group and make your mark worldwide. The challenge for your team today is to attempt a heist at the OKO Bank.
The Jaq's team has just completed phase one of the heist – they have temporarily neutralized the security cameras and gained access to the bank manager's office, where the door to the vault awaits.
They have discreetly hidden clues which will help you in your mission. The security system has been deactivated for 60 minutes only.
Can you rob the bank and escape before the cops arrive?
Group Size is 5-6 players, the bookings are for only 5 players and for every extra player you need to pay Rs 599.00 (Monday – Thursday) and RS 699.00 ( Friday, Saturday & Sunday and public holidays) at the venue.
Venue
The Amazing Escape, Bangalore
The Amazing Escape #838 , 2nd & 3rd floor , 7th main, Indiranagar, Bengaluru - 560038 (Opp Harley Davidson Showroom) 8884440258