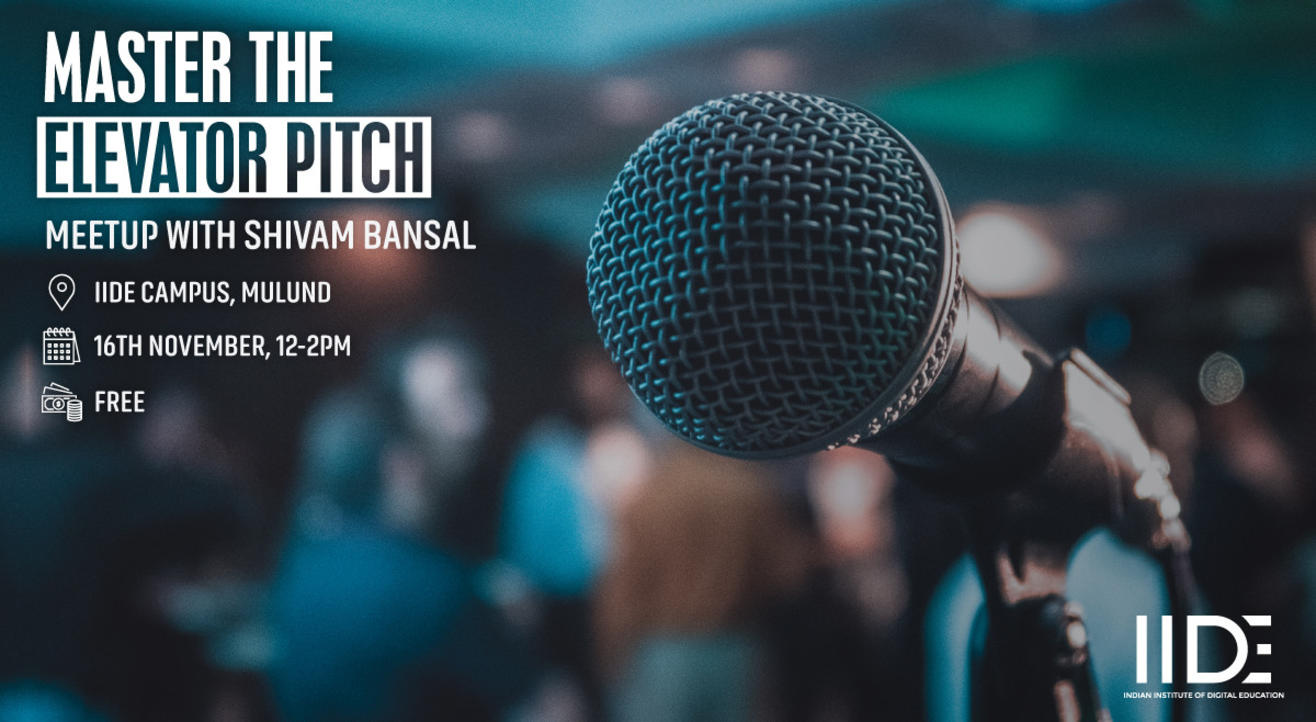 Workshops
Master the Elevator Pitch
IIDE - Digital Marketing Course in Mulund, Thane
About
At some point in your life and career. You'll have to pitch. It can be daunting. Yet, an invaluable skill to master.
Pitching isn't only for raising money—it's for reaching agreement, and agreement can yield many good outcomes including sales, partnerships, and increased business.
It is an essential skill that every Digital Marketer requires. Unless you are able to do it well, there is a chance that you would not be able to generate business for yourself or your company.
Do you want to learn how to pitch effectively?
Do you want to know what makes a pitch great?
Then attend our interactive session with Shivam Bansal, Business Development Associate at IIDE and learn the art of pitching.
Things that you'll learn:
What is Pitching
Types of Pitch
How to pitch yourself
Do's and Don'ts while presenting
You should attend if you're a(n):
Entrepreneur
Student
Sales/Marketing Professional
Essentials:
Enthusiasm to learn
Speaker Details:
Speaker: Shivam Bansal
Shivam Bansal is the Business Development Associate at IIDE
You can check his Linkedin profile at :https://in.linkedin.com/in/shivambansal500
Date: 16th November, 2019
Time: 12-2PM
Venue: IIDE, Mulund
Fees: Free
Venue
IIDE - Digital Marketing Course in Mulund, Thane
2nd floor. Flora point, near Mulund College, Ashok Nagar Above shubham Hotel, Ashok Nagar, Mulund West, Mumbai, Maharashtra 400080
GET DIRECTIONS