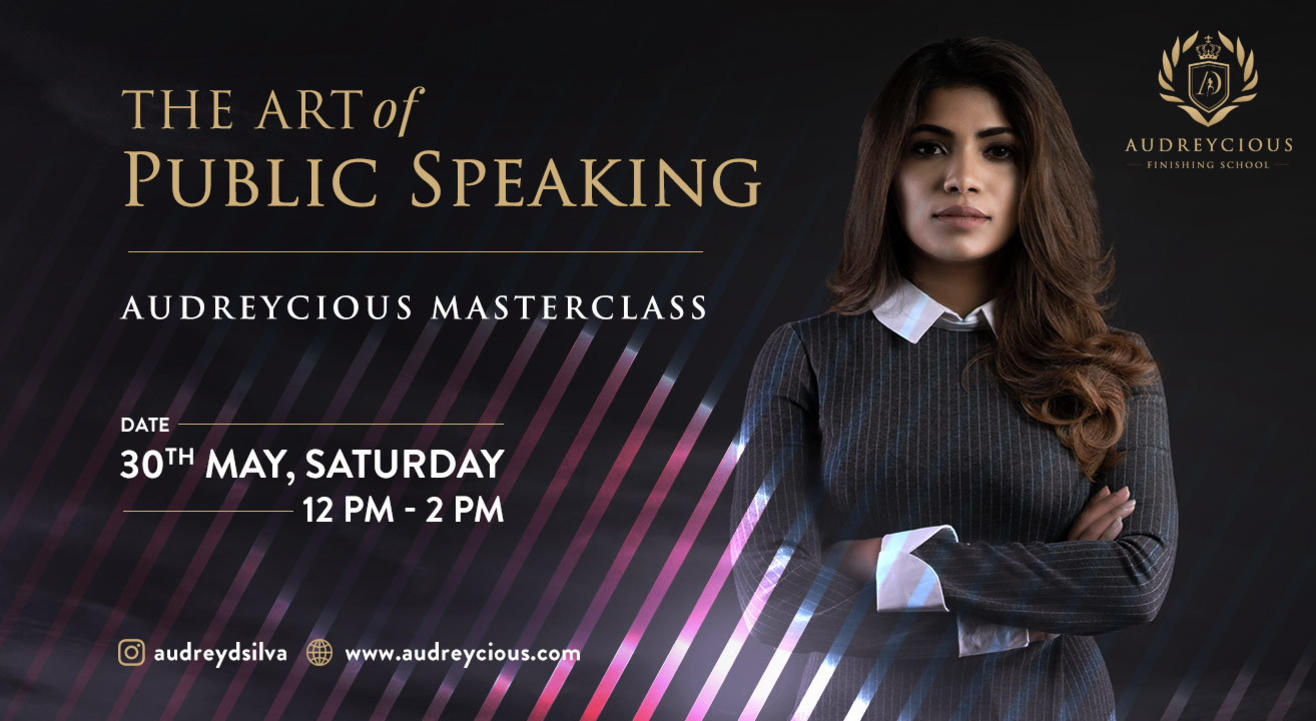 The Art of Public Speaking | Audreycious MasterClass
Invite your friends
and enjoy a shared experience
Invite your friends
and enjoy a shared experience
About the Event
Public speaking is a process, an act and an art of making a speech before an audience. It is an art to keep the audience hooked to you and develop a connection. It is about the right voice, gestures and the body language to create an impact.
This workshop will give you the wisdom to be an excellent speaker, because effective speaking and communication is the key to leadership, team work, knowledge sharing and building relationships.
This course includes:
1. How to make a great impression on stage
2. Right body language
3. Confidence Building
4. Diction and pronunciation
5. Ways to deal with on-stage stress
6. Preparing the speech
About Audrey D'Silva:
Founder of Audreycious Finishing school, Coach for Mrs. India World.
Audrey is an Anchor, Pageant winner, Model, Actor & a Coach. As an Anchor she has conducted more than 250 shows - such as business conferences, high profile media launches, training sessions or pageant events. She won the Femina Miss India Goa 2017 and was finalist at Femina Miss India 2017 where she won Miss Vivacious and Miss Body Beautiful.
About Audreycious Finishing School:
Courses designed to impart real and practical knowledge coming from a decade of experience in the areas of Public Speaking, Grooming, Pageant, Fashion and Image Building.
The focus is on crafting the right insights, result oriented tips and methods as per your personality and needs. Our goal is to facilitate life-changing, confidence and personality building training courses for professionals across industries, schools and universities, young adults and children across the country.
The areas of learning include – image building, art of conversations, table manners, fashion, beauty tips, communication, pageant, social etiquette, creating the right impression, corporate grooming and more.
Reach us at hello@audreycious.com for appointments.
Follow us on: https://www.instagram.com/audreydsilva/
https://audreycious.com/