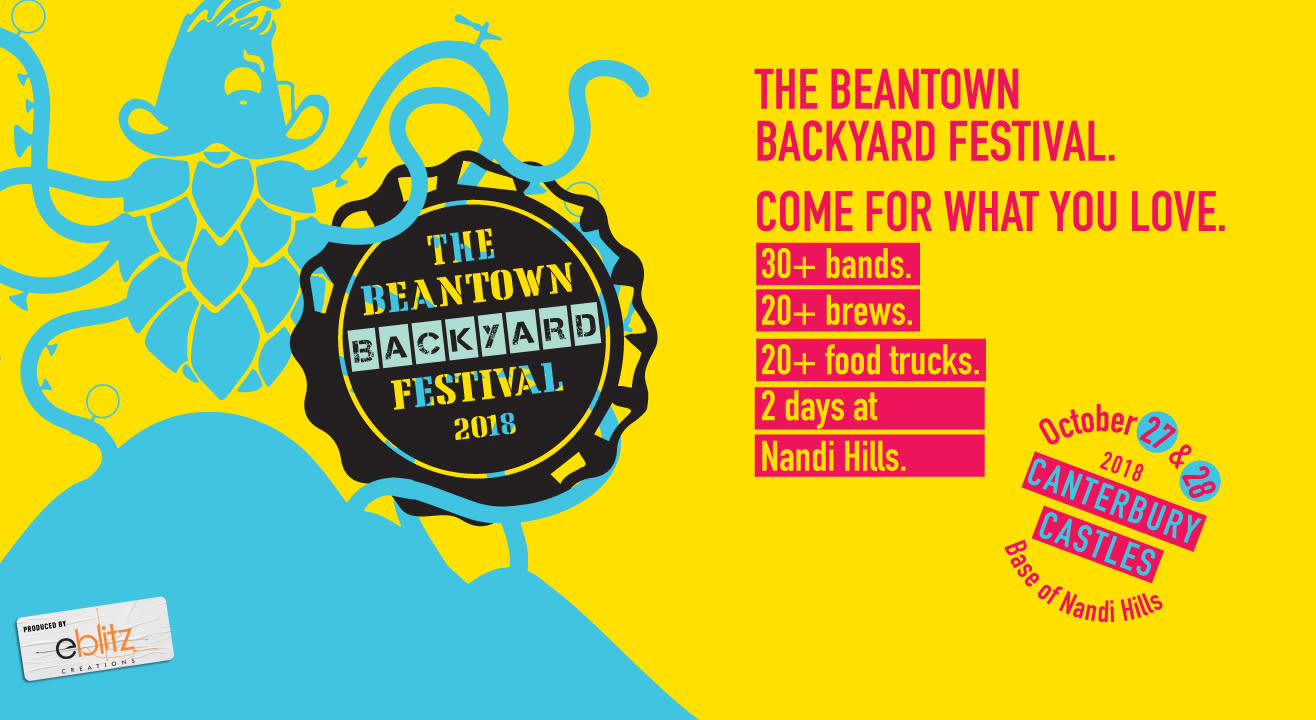 The Beantown Backyard Festival
Canterbury Castles, Bengaluru
Invite your friends
and enjoy a shared experience
The Beantown Backyard Festival
Canterbury Castles, Bengaluru
Invite your friends
and enjoy a shared experience
Invite your friends
and enjoy a shared experience
Welcome to a weekend of music, good food, great beer, camping, adventure sports and yoga at the base of Nandi Hills. Unlike most music festivals, our gates open at 7 am - so that you can enjoy everything the hills have to offer. Take a tent for the weekend and wake up to the sunrise over Nandi Hills, right in the middle of our sprawling festival campsite! Zipline from the festival entrance right into our stage areas. Get a great vantage point from our hot air balloon, and take in a hike and some yoga before settling down with a beer and some grub to a music lineup featuring some of your favourite Indian and international artists!
What's in store for you
30+ music performances across two stages
20+ food trucks
20+ beers
A sprawling campsite for 3 nights
Yoga sessions each morning
Ziplining
Paramotoring
A hot air balloon ride for the best view of the hills
Bragging rights for a weekend well spent.
Anirudhh | John Ainsworth | Pardafarsh | Disco Puppet | _RHL | Maatibani | The Fanculos | Skrat | Dew Drops |Mantalai | Tulegur | Soulmate | Dhruv Vishwanathan | Ladies Compartment | Easy Wanderlings | Sylvester Trio | Mosko | F16's | Thermal And Quarter | Parvaaz | Kutle Khan Project | Dunkelbunt [Live] | Yogev Haruvi | Ms.Mohammed | Tajdar Junaid | Malabi Tropical | Asian Dub Foundation | Mahesh Raghunandan | Jeevan Antony | Shalini Maria Selvarajan | Abhijeet Tambe And Tony Das | Namit Das + Anurag Shanker | Aerate Sound
Canterbury Castles
Near Nandhi Hills, Melekote Cross, Tubugere Hobli, Doddaballapura Taluk, Bangalore, Karnataka 561205
GET DIRECTIONS
The Beantown Backyard Festival
Canterbury Castles, Bengaluru
Invite your friends
and enjoy a shared experience