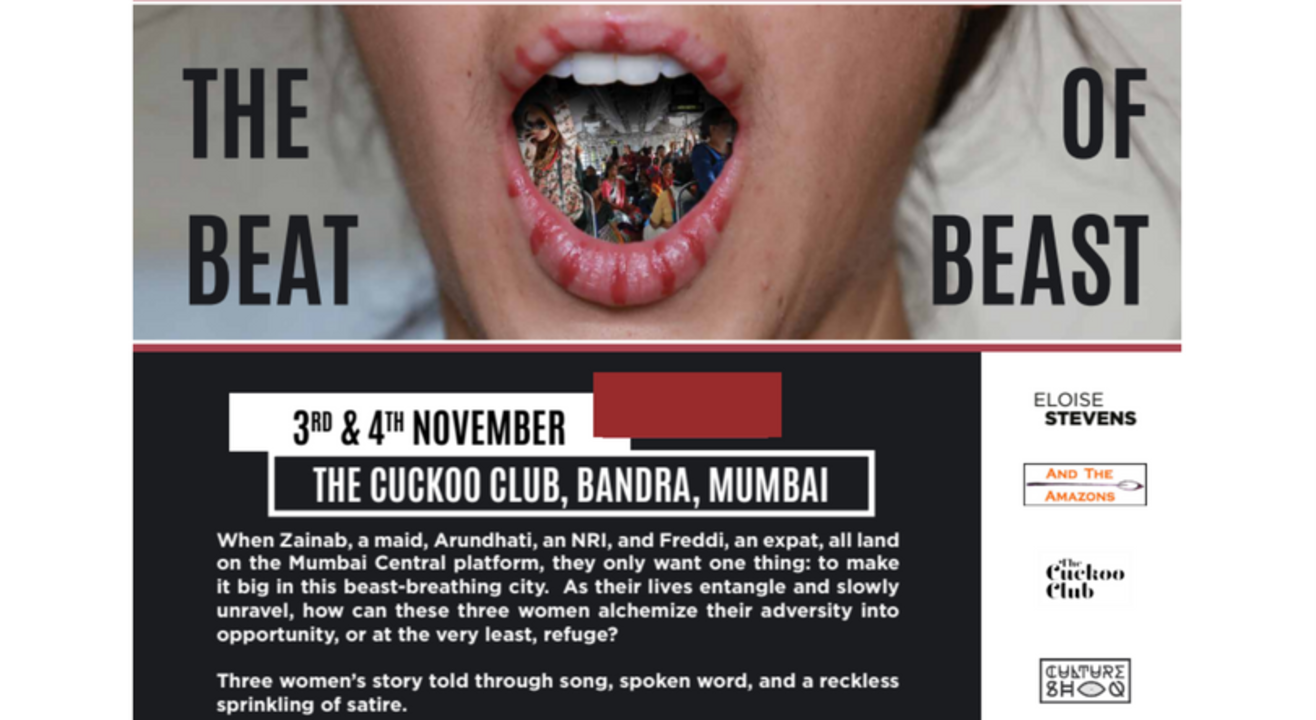 Comedy
The Beat of Beast
November 3 & 4 | 8PM & 7PM
About
When Zainab, a maid, Arundhati, an NRI, and Freddi, an expat, all land on the Mumbai Central platform, they know they only want one thing: to make it big in this beast- breathing city. And if not big, at least to survive.
As their lives and work slowly entwine, they learn to ride the urban wave. Arundhati gets a job at an ad agency, Freddi later joins her, quashing her desires to write fiction, and Zainab becomes their help. But when Arundhati and Freddi's boss goes broke, Zainab's job too is placed perilously on the line. How can the three manage to alchemize their adversity into opportunity, or at the very least, refuge?
Three women's stories told through song, spoken word and a reckless sprinkling of satire.
Written and performed by Eloise Stevens.
The full-length poetry collection, The Beat of Beast, was shortlisted for The 'Great' Indian Poetry Collective and Eyewear Publishing's Melita Hulme prize.