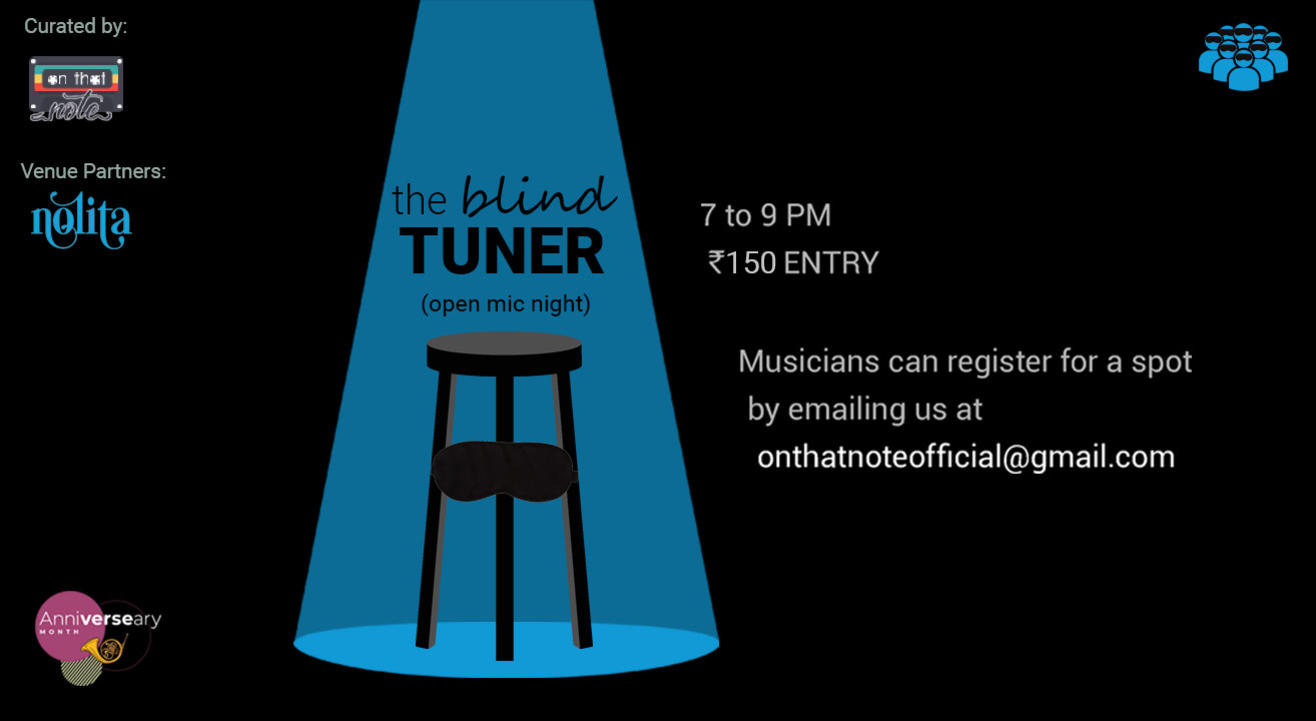 The Blind Tuner (Open Mic Night)
Ikhaya Artisanal Boutique House
Invite your friends
and enjoy a shared experience
Invite your friends
and enjoy a shared experience
About the Event
The objective behind 'The Tuner' is simple. We want to create a platform and a community for musicians to play, make mistakes and tune themselves (sorry, we couldn't help it!) in a safe space.
The "Blind Tuner" is an open mic you've probably never been to before. While we would like to believe that music shows are all about the music, they almost always also end up being very visual experience. Through the Blind Tuner, we intend to get visual out of the way and make it ALL ABOUT THE MUSIC. Yes, every audience member that comes in will get blindfolds.
We believe that this platform will also help musicians who might be not very comfortable looking at a crowd get over their stage fright and not have to deal with making eye contact. Phew! They get to perform their music and the audience gets to listen to them, no strings attached.
Through the Blind Tuner we intend to make the experience for both the artist and the performer all about the music. Come join us in this one of a kind open mic experience!
If you're an audience, drop in, and we promise a great time.
Ikhaya Artisanal Boutique House
6 Nawab Habibullah Avenue, 1st Street Off Anderson Road (near British Consulate, Thousand Lights West, Nungambakkam, Chennai, Tamil Nadu 600006
GET DIRECTIONS