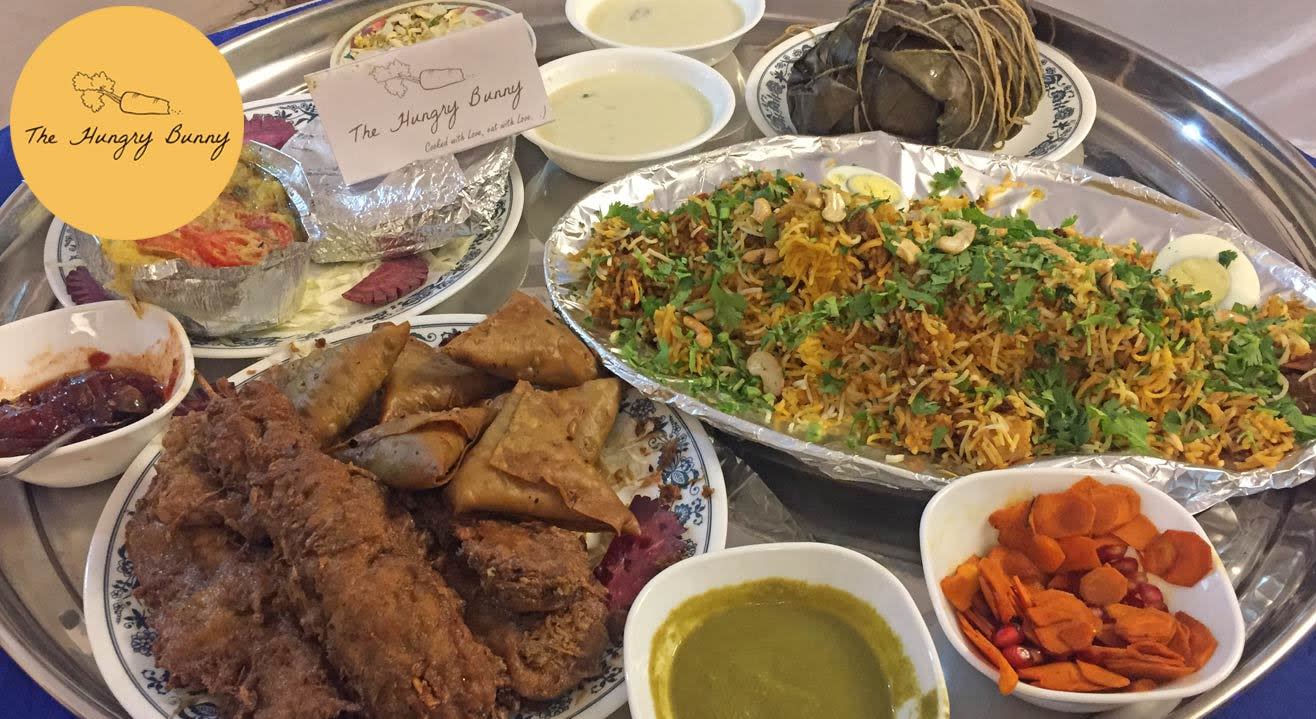 Themed Lunch
The Bohri Thaal by The Hungry Bunny at Zoobar
About
The Bohri Thaal is a dining experience by The Hungry Bunny. where you can enjoy the Bohri cuisine in its authentic style.
Beginning with something sweet (mithaas), followed by savory dishes (kharaas), broken again by sweet and moving on to the main kharaas, the Bohris have a unique, flavored palette.
The thaal, which is huge silver platter, is eaten in by 7-8 people together, and the whole concept is to dine together course by course. Hence, we insist on being on time because you might hold up an entire table in case you are late.
Food which is not only rich in flavor, but also culture, we promise that this isn't an experience you should miss!
Non Veg Thaal
Mithaas: Sodannu
Kharaas: Kheema Samosas
Kharaas: Kaandi Kebabs
Kharaas: Tandoori chicken masala (legs)
Mithaas: Mango Malai Barfi
Kharaas: Raan masala with naan
Main Kharaas: Mutton Biryani with raita and soup
Dessert: Jamun Ice Cream
Drinks : Gol Paani
Tomato Shot
Tango Mango

Veg Thaal
Mithaas: Sodannu
Kharaas: Dal Samosas
Kharaas: Sweet Potato and Corn pattice
Kharaas: Mushroom with baby potatoes Kaandi
Mithaas: Mango Malai Barfi
Kharaas: Paneer Koftas with khamiri roti
Main Kharaas: Dal Chaaval Paleeda with baingan bharta
Dessert: Jamun Ice Cream
Drinks : Gol Paani
Tomato Shot
Tango Mango

Accompaniments:
In House Pickles
Green Chutney
Kokum Chutney

End with Sweet Paan
Venue
Zoobar, Mumbai
1st Floor, Liberty Lodge, Dashrathlal Joshi Rd, LIC Colony, Suresh Colony, Vile Parle West, Mumbai, Maharashtra 400056, India
GET DIRECTIONS