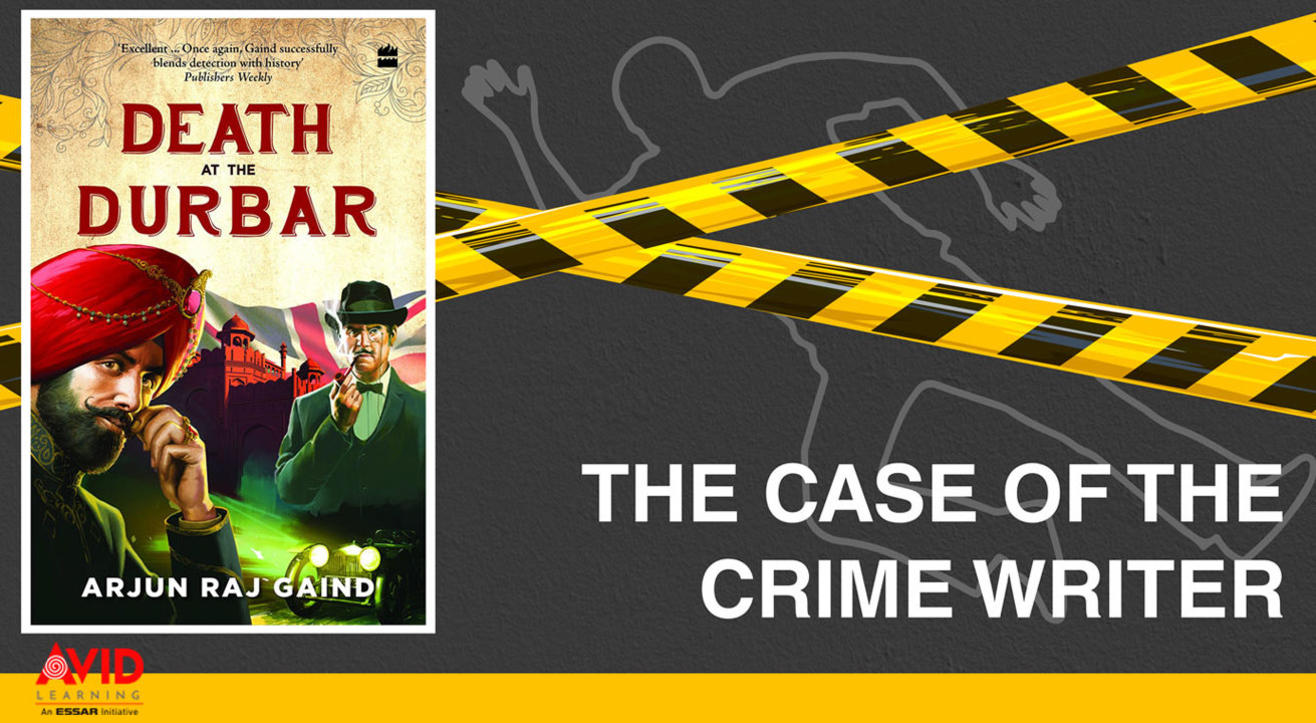 Discussion
The Case of the Crime Writer
Essar House, Mahalaxmi, Mumbai
About
Avid Learning presents The Case of the Crime Writer: A Workshop with Best-selling Crime Novelist Arjun Gaind.
The description of the workshop is as below:
Learn thrilling techniques on how to craft a crime-based narrative that is sure to keep your readers in the grip of suspense. Crime thrillers or murder mysteries require intricate plotting, complexed characters and gripping premises and settings to keep your readers hooked and guessing till the very end.
Arjun Raj Gaind is the author of the bestselling historical mystery series, The Maharaja Mysteries, which are set against the picturesque backdrop of princely India during the heyday of the British Raj. The first two installments, A Very Pukka Murder (2016) and Death at the Durbar (2018), have been published to widespread critical acclaim. The third book in the cycle, The Missing Memsahib, is due for release early in 2019. He is also the creator and author of several comic books and graphic novels, including Empire of Blood, Project: Kalki, Reincarnation Man, The Mighty Yeti, Blade of the Warrior, and A Brief History of Death.
About the Special Guest Speaker
Karan Anshuman is a screenwriter and filmmaker based in Mumbai, India. He is the creator/director of the sports drama Inside Edge, India's first Amazon Original, which went on to become a successful, award-winning show. His next series, a hinterland gangster drama, due winter 2018 is titled Mirzapur. He is also the director of the Bangistan, a mainstream satire film on faith. He is the co-founder of Dreamscape, a tech/design firm and of upperstall.com, a cinema portal that was rated as one of the top three film sites in the world by TIME magazine. An ex-film critic for Mumbai Mirror, he spends his time nerding out on film, trivia, science, and design. Kashmirnāmā - a high octane political thriller - is his debut novel.
Avid Learning, a public programming platform and cultural arm of the Essar Group, has conducted over 900 programs and connected with more than 100,000 individuals since its inception in 2009. Driven by the belief that Learning Never Stops, AVID's multiple formats like Workshops, Panel Discussions, Gallery Walkthroughs, and Festival Platforms create a dynamic and interactive atmosphere that stimulates intellectual and creative growth across the fields of Culture & Heritage, Literature, Art and Innovation.
Venue
Essar House, Mahalaxmi, Mumbai
Essar House, 11 K K Marg, Opp Race Course,, Mumbai, Maharashtra 400034