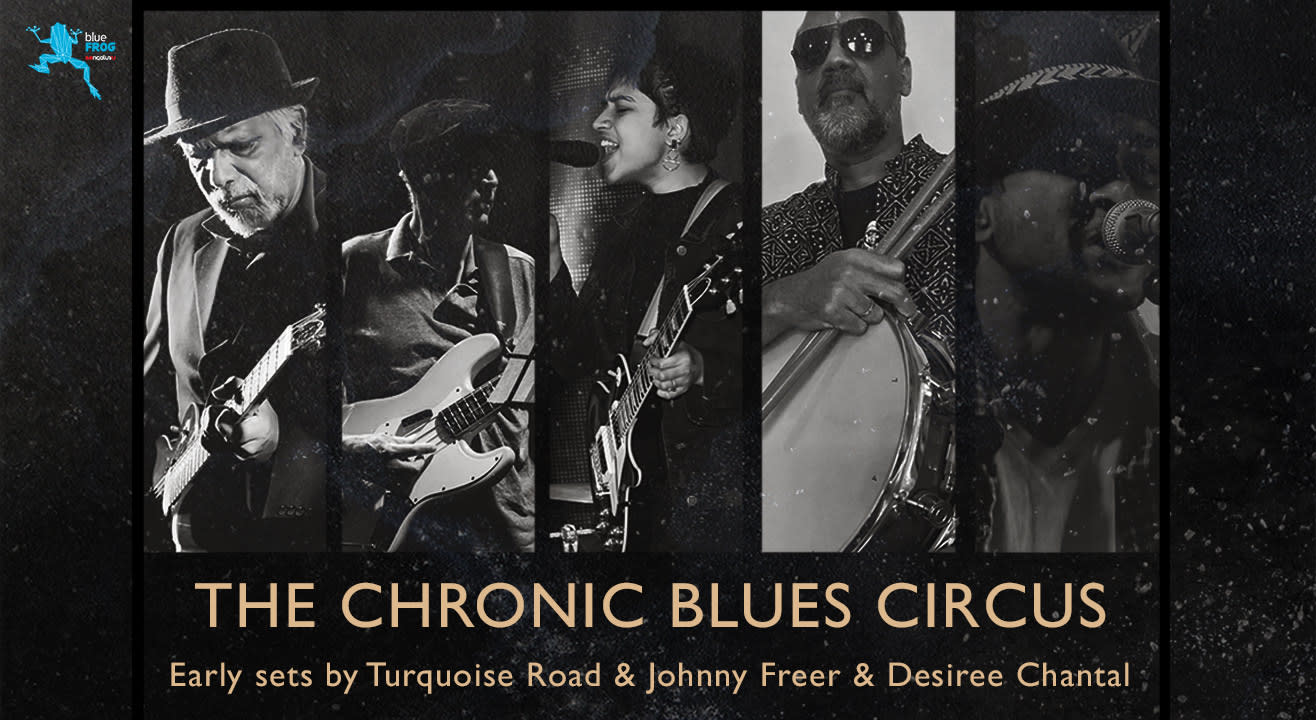 Music
About
BlueFROG presents: The Chronic Blues Circus. They have been playing their own brand of Indian Blues in Bangalore for the past 27 years.
Early sets by Turquoise Road And Johnny Freer + Desiree Chantal.
In its current avatar, the band features:
Peter - Vocals, Guitar and Harps
Arushi - Vocals & guitar
Owen - Bass guitar
Rzhude - Drums and Vocals
Raveen - Keyboards and vocals.

Entry ticket, inclusive of one drink - Rs 499
Unlimited drinks from 9:30PM - 12:30AM - Rs 1,499
What is the entry time for this event?
Half an hour before the event starts

Will I be allowed to enter once the event has started?
Yes

Is re-entry allowed?
No

Are children allowed for the event? What is the age limit to buy a ticket?
Children won't be allowed for this event, the age limit is 21 and above.

How is the seating arrangement?
Seated and non -seated options are available. Seating is available on a first come first serve basis.

What type of seating is available at the venue?
Sofas, leather couches, bucket seats, plastic chairs,booths and high chairs