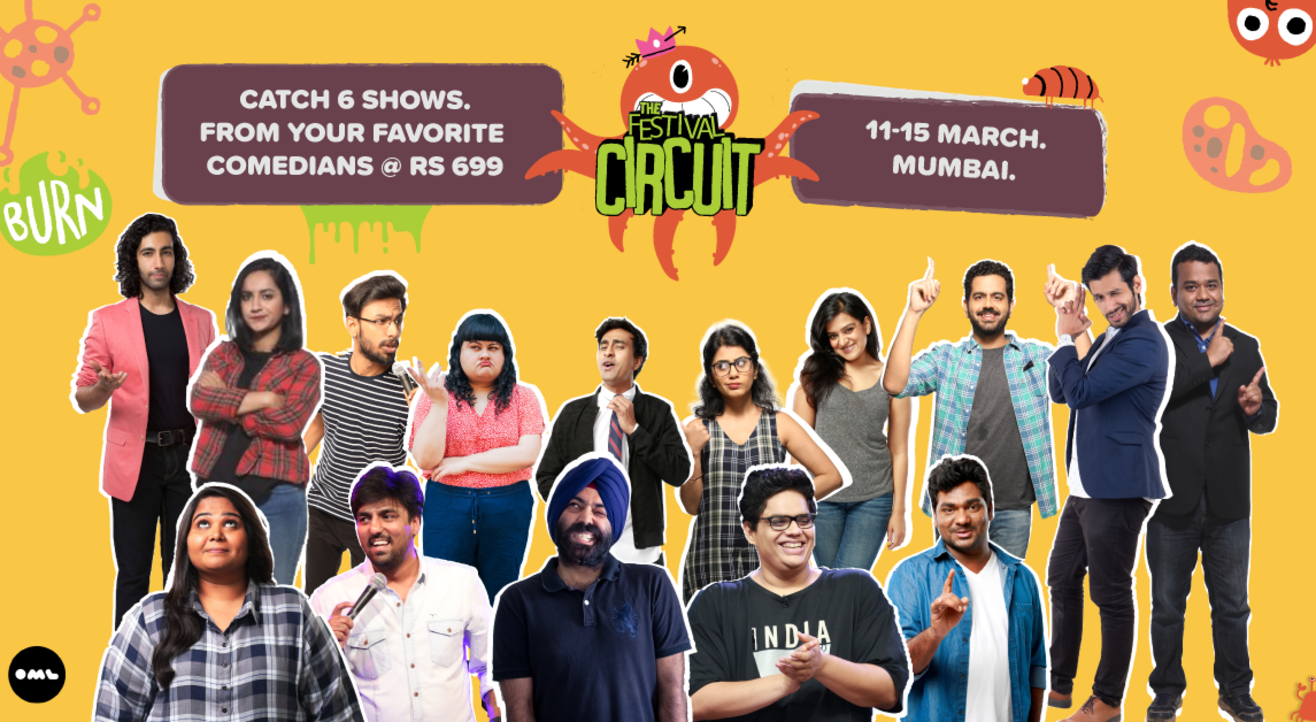 Comedy
The Circuit Super Ticket!
Select Your Preferred Dates and Timings
About
Love comedy? Can't get enough of standup?
Do you wish you could attend every single show on the planet, but didn't know how?
Well, now you do!
With the Circuit Super Ticket, you get the chance to watch your favourite comedians in more ways than one.
The Super Ticket gives you access to the main festival, 2 Theater shows and 3 Circuit Club shows of your choice.
So get your super ticket to the completely unexpected sort of comedy festival now!
About Circuit Comedy Festival
Welcome to The Circuit - A completely unexpected sort of comedy festival. We've got shows across 3 cities, we've got more than 130 comedians, more than 300 performances. We've got never before seen shows and materials, your old favourite comedians and new ones you'll discover and love. We've got stand up, tag teams, debates, quizzes, storytelling and whole lot more. From comedians like Kenny Sebastian, Kaneez Surkha, Zakir Khan doing what they do best to Kusha Kapila, Anu Menon, Rahul Subramanian and more doing brand new things- get ready to do The Circuit of comedy in your city!
Circuit Super Ticket Includes