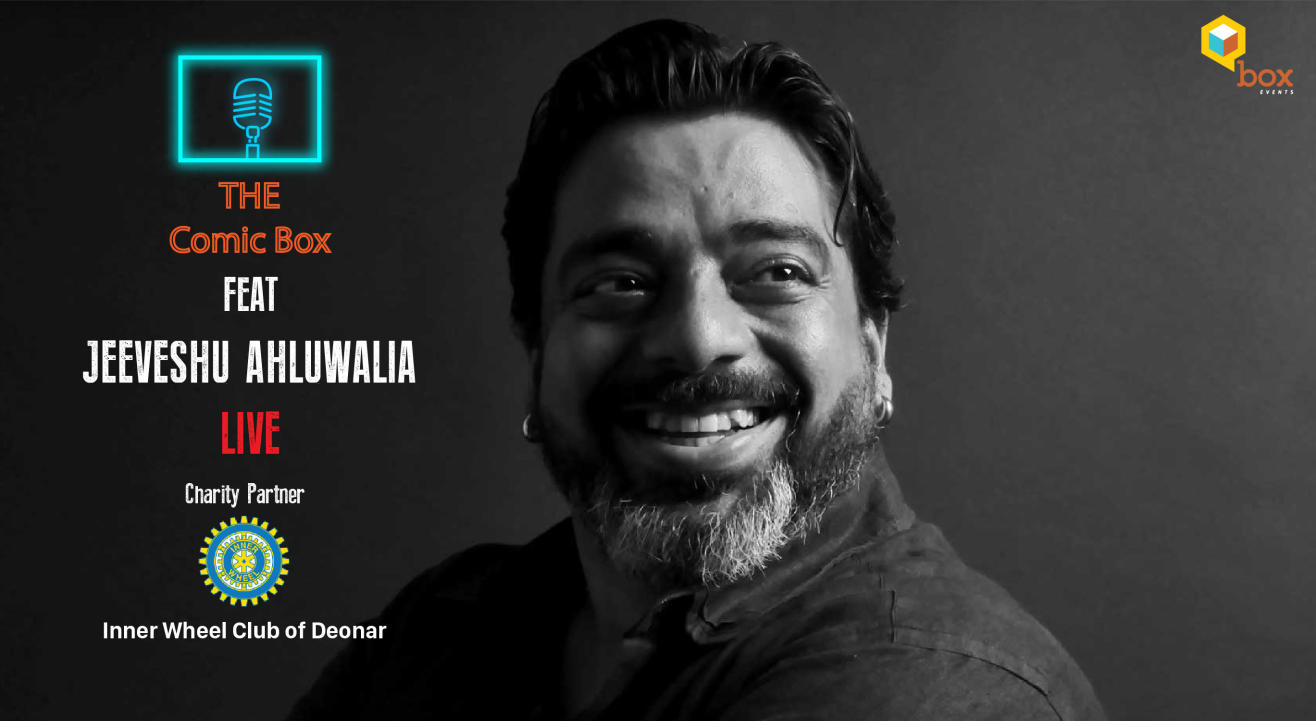 Comedy
The Comic Box feat Jeeveshu Ahluwalia
About
Offer:
Buy 2 Tickets and pay for only 1!
Apply Code: HAPPYSCHOOLS during checkout.
Valid on Balcony Platinum and Gold Tickets only.
Box Events in collaboration with their charity partner Inner Wheel Club of Deonar are hosting a fundraiser.
This is a 60 minute comedy show incepted to raise funds for Happy Schools while give you a dose of laughter.
About Happy School:
Happy school is a project very near to the heart of all Inner Wheel Clubs in India. Inner Wheel in India is doing outstanding service by providing conclusive environment to the schools where underprivileged children study.
So remember you can help uphold every child's right to an education by making a donation today.
Supporting act by Mandar Bhide
They say age brings perspective. Mandar is the personification of that saying. An Engineer with an MBA, his jokes are relatable to people of all ages. He draws from his experience as a family man and corporate life his jokes centre around work, family, neighbors and more. His ability to perform in multiple languages makes him a big draw at Corporate and Private Events.
Venue
The Fine Arts Society
Fine Arts Cultural Centre, Fine Arts Chowk, R.C. Marg, Chembur, Mumbai, Maharashtra 400071
GET DIRECTIONS