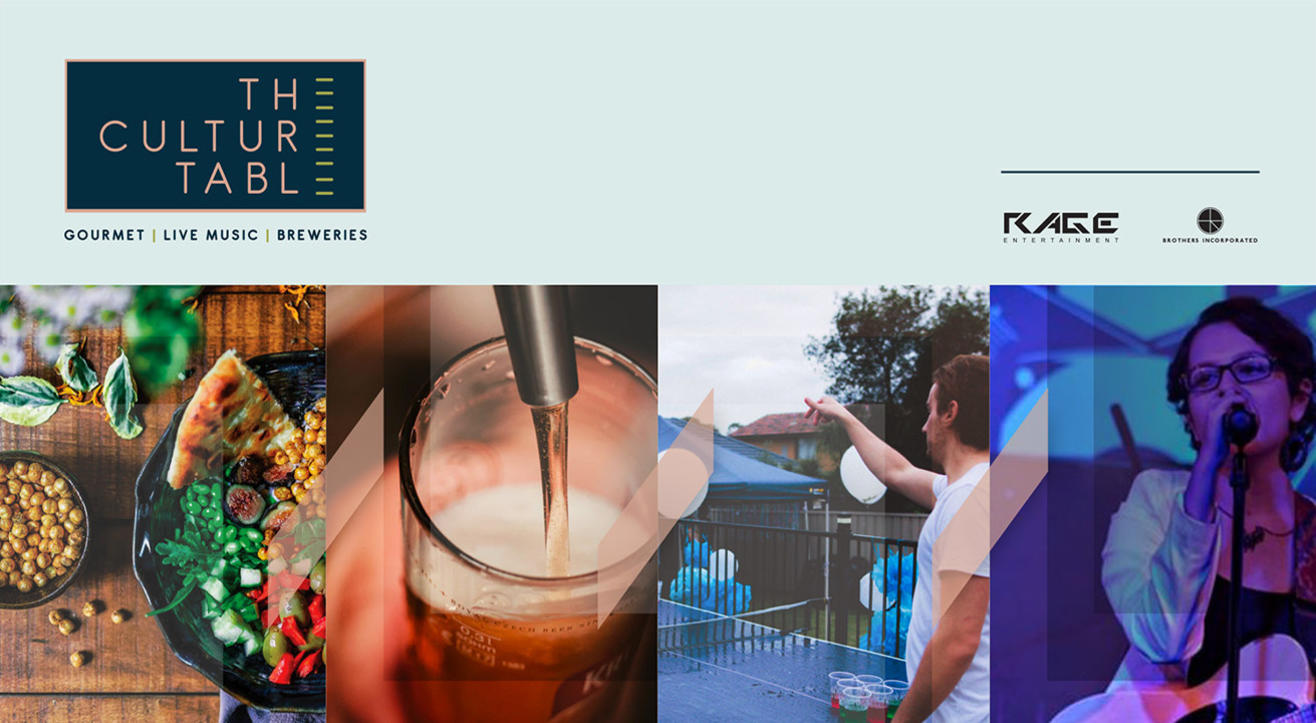 Experiences
The Culture Table - A culinary experience with curated restaurants, craft beer & more.
About
Limited time Flash Sale: Get entry to this festival for just ₹275 (from ₹499). Use offer code FRIENDSOFINSIDER on checkout. Valid till 5th Oct, 3 PM.
The Culture table brings together the choicest selection of life's simple pleasures – Food, Drink and Music. It's not just a food festival, it is a unique culinary experience spread over 2 days, featuring a bespoke, integrated curation of food from the top restaurants in the city coming together exclusively for the first time. Celebrity chefs, the finest craft brews, giant Jenga, foosball, beer pong, flip cup, classic board games and live music from a plethora of genres.
Get ready to discover a tantalizing selection of Mumbai's finest creations.
Toit Brewery - Lead Brewer - Christopher Champalle
Over his 10 years long brewing career, Christopher has worked as a brewer in France before moving to Canada where he worked in a large production brewery. His deep knowledge of local ingredients and true to style way of brewing allows him to brew all kind of classic styles of beer to the perfection.
The Clearing House - Chef Nitin Kulkarni
After 11 years on the sea, becoming an Executive Sous Chef on a cruise ship in Miami, Chef Nitin launched Indigo with Rahul Akerkar. Two decades later, Chef Nitin joined forces with restaurateur Rishad Nathani to launch The Clearing House, Ballard Estate, lauded for its simplicity and clean, bold flavours and created magic once again.
The Blue - Chef Karan & Chef Seefah
One half of Bandra's best kept secret, The Blue, Chef Karan Bane, an ex Four Seasons Hotel chef, is Japanese cuisine veteran that believes in focusing on the food more than the fuss that surrounds it.

The second chef is the other half of The Blue, Chef Seefah, a Thai cuisine maestro. Having worked alongside her husband at the Four Seasons, before setting up their ever-hospitable culinary showstopper, her skills know no boundaries.
XICO - Jason James Hudanish
Born and raised in Miami, Chef Jason started his career in food sales and continued on that path for ten years. One day, Jason met Chef Scott Linquist during his time at GastroPOD and started working with him on another project -- Coyo Taco, a unique fusion of Mexican food and culture. After countless hours of hard work he realized he wanted to focus on Mexican cuisine (It's not only about the tacos). Their latest partnership is Xico India, infusing traditional Mexican cuisine with India's endless flavors and spices.
Kaavo Meat – Kaviraj Thadani
Kaviraj Thadani Specializes in all things Meat, currently manufacturing meat products selling to many reputed establishments all over India, whilst serving up fine charcuterie fare with Kaavo Meat.
Hello Green – Vicky Ratnani
Renowned celebrity Chef Vicky Ratnani spent an entire year with a team of nutritionists to develop the macro-friendly menu at Hello Green. He is a master at putting flavors together and knows that healthy eating doesn't have to taste boring. We receive new ingredients from local farmers on a regular basis and as the seasons change, so does our menu. Chef Vicky is always experimenting and will bring his latest offering to The Culture Table!
Kuai Kitchen by Royal China
Kuai Kitchen uses only the finest quality of ingredients and unconventional cooking techniques to bring out authentic Oriental flavours. They also have a cozy eatery with graffiti inspired from the street art movement.
TacoLab – Chef Anand Morwani
In the pursuit of furthering his knowledge in the culinary field, Anand completed his basic to superior in cuisine and pastry from Les Cordon Bleu, London. Having, trained under several Michellin Star chefs, Anand has also worked in the kitchen around UK and parts of Europe before becoming an Executive Chef in India.
Bay City Grill - Chef Sijo Mathew & Chef Karan Doshi
Bay City Grill, which has been taking Mumbai by storm since it burst onto the scene in earlier this year, specializes in classic simple burgers - down to earth the way a burger should be. Sijo Mathew and Karan Doshi , the men behind this new Brand will be there flipping and frying up some delicious burgers for you guys. You won't be Disappointed!
Venue
MMRDA Ground G Block
MMRDA Ground (G block), Opposite MCA, next to Parinee building, Bandra Kurla Complex