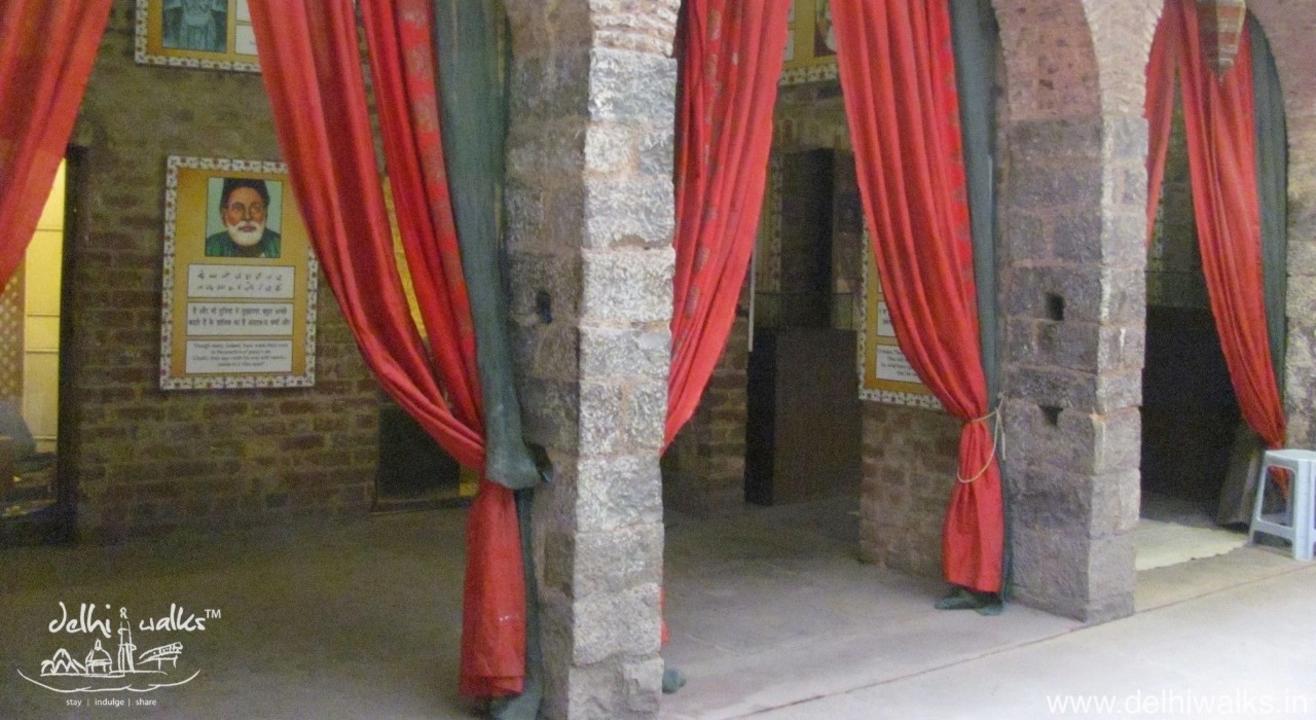 Guided Walks
The Delhi of Ghalib | Delhi Walks
Ballimaran Haveli Mirza Ghalib
About
The name Ghalib become synonym to the Cultural aspects of Delhi. The Poet who fall in love with the Delhi at its past glory is immortal at the lanes of Old Delhi. The man who couldn't own a home for himself lives in the heart of millions. The Haveli of Ghalib at Ballimaran is also the story which is a testimony to this. It is not just the story of a Poet, but a story of the Love for Delhi and its Past glory.
Meeting Point: Chawari Bazar Metro Station, Gate- 3
Exclusions: Transportation, Lunch or Dinner
FAQ's about the event:
Q. Who can join the walk?
A. Any individual, group & family can join the walk
Q. In which language the tours are conducted?
A. Preferably English but Hindi can be used as the requirement of the group.
Q. What happens if we reach late?
A. For the convenience of all attendees we ensure that our walking tours start on time. We highly
recommend that you reach the starting location at least 10 minutes before the scheduled starting time
for the tour. Please do ensure you reach on time.
Q. I booked a walk with you but I am unable to attend it, can my friend attend the tour in my place?
A. Yes your friend is more than welcome to attend the walk but kindly inform us beforehand.
Q. Do you allow Walk in Guests?
A. No, walk in guests are not allowed. Everyone needs to book the walk prior and need a confirmation.
Q. How will I recognize my Explorer?
A. Contact number is provided. Please call the explorer once you reach the meeting point
Q. What to wear?
A. Please wear weather appropriate clothes and in some areas request you to dress conservatively.
Q. Do I need to carry any beverage for the tour?
A. Yes kindly carry plenty of water for the tour.
About Delhi Walks:
Delhi Walks is an experience to celebrate the capital city of Delhi, one of the most historic living cities of the world. Centuries have gone by, Emperors and empires have gone by, but their cities remain. Cross- cultures have come together to create the vibrant city of modern Delhi, and Delhi Walks takes you on a discovery of this multi-layered fabric. Our walks are tailor-made to take you through the nuances of this layered city. We are concept driven, experience driven and take you to the heart of Delhi.
Our focus is to promote Delhi and translate into a global city with the right brand values by engaging individuals, communities and organizations. We help travellers connect with the multicultural soul of the city. We cover a wide variety of themes, ranging from art, architecture, cultural and gastronomic history and the like. We aim to make your city experience holistic, culturally enriching and memorable.
Venue
Ballimaran Haveli Mirza Ghalib
Rwa (Regd 2005), Regd Office 961, Punjabi Phatak Ballimaran Chowk 06, Ballimaran Road, Haveli Haider Kuli, Old Delhi, Baradari, Old Delhi, New Delhi, Delhi 110006