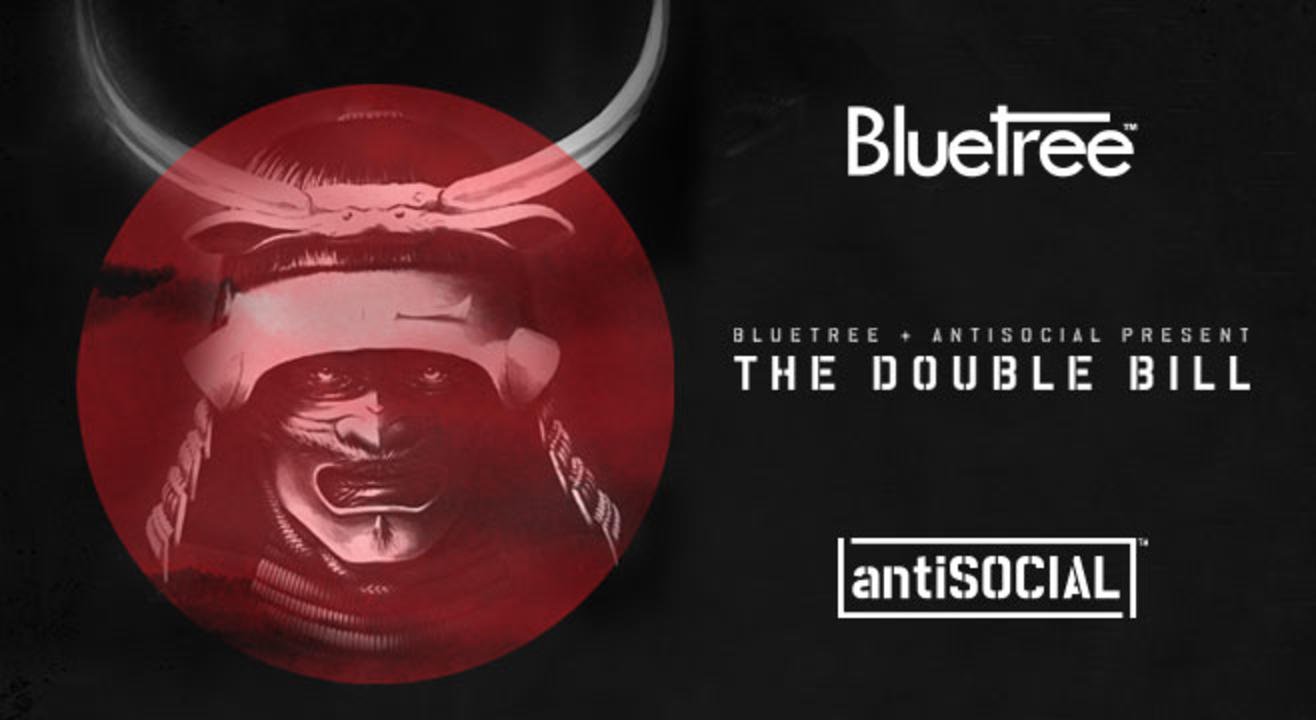 Music
About
Bluetree & antiSOCIAL bring you The Double Bill, a two-day gig series featuring six breakthrough rock and metal bands from around the country. They are:
Day 1:
October
Featuring Akshay Dwivedi on the bass, Suyash Gabriel on drums, Shashvat Pandit on guitars, Rohan 'Banjo' Panjiar on guitars and Sherry Mathews on lead vocals, Delhi alternative rock act October started out in 2007 and quickly established themselves as a force to be reckoned with. They recently placed second at the Hornbill International rock Contest 2015.
Aswekeepsearching
Gujarat based four-piece act Aswekeepsearching's music is amalgamation of electronic, ambient and post-rock styles making it difficult to pin their work down a specific genre. The debut album Khwaab is a sparkling piece of melody meets groove euphoria.
Day 2:
Kraken
Inspired by bands like SikTh, The Dillinger Escape Plan and Protest The Hero, Kraken is a Delhi-based band comprising of guitarist Moses Koul, vocalists Vipul Verma and Shagun Trisal, bassist Rangarajan Venkatraman, keyboardist Reuben Das and drummer Reet Mukherjee. Their debut single "Dance Jane Dance" was an instant rage within the metal circuit and we are eagerly waiting for their upcoming album.
Noiseware
Noiseware is a Pune-based experimental metal band that was founded in 2009. Known for tracks like "Maut ki Ungli" and "G-String," this five-member group has been making waves in the Indian metal scene for a while now.
Colossal Figures
Delhi-based band Colossal Figures recently released their album Clockwork Dilation, an album packed with unforgettable tracks like "Lost." The band features Karan Mehta on guitars, Saksham Gupta on guitars, Karsan Chaudhary on the bass and Rijul Victor on drums and enjoys a massive fan following.