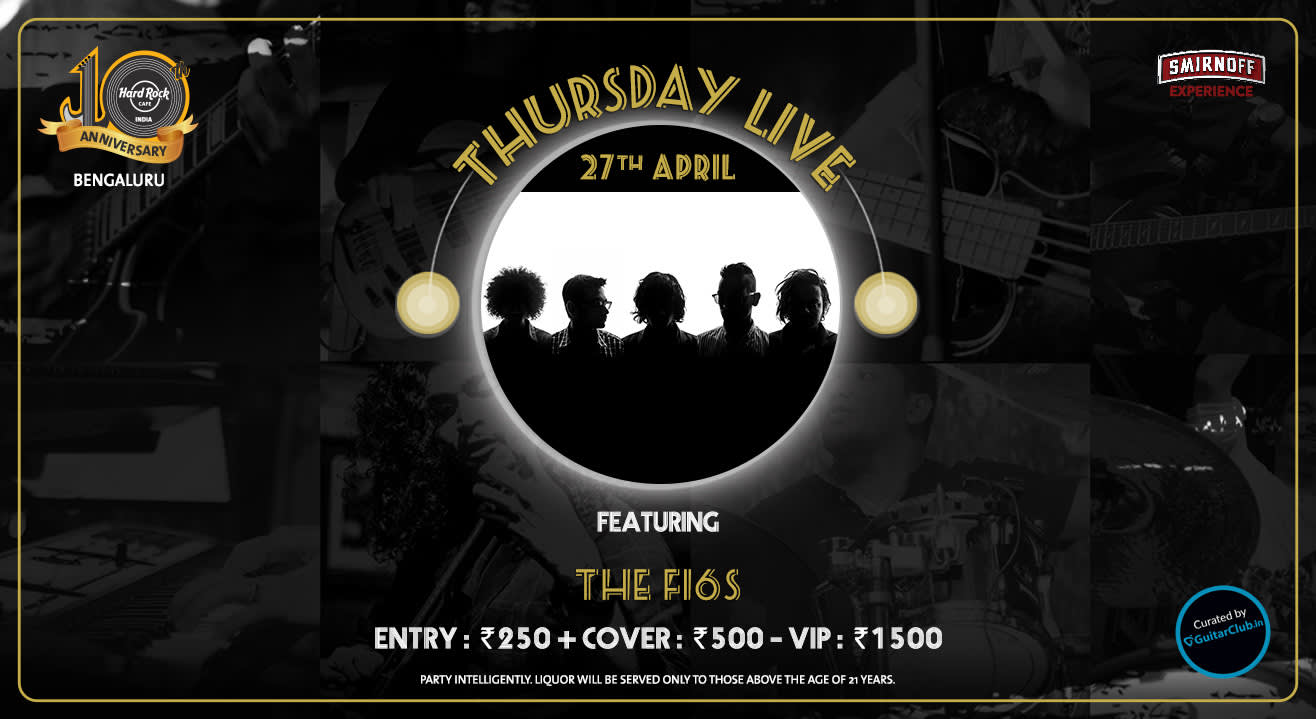 Music
The F16s - Thursday Live!
April 27 | 8:30PM
Hard Rock Cafe, Bengaluru
250 (Entry) + Rs. 500 (Cover) ; VIP - 1500
About
The F16s are an alternative band hailing from the port city of Chennai, India. Their music echoes the melancholia that grapples with the mundanity of everyday life in a town that serves very little outside of itself.