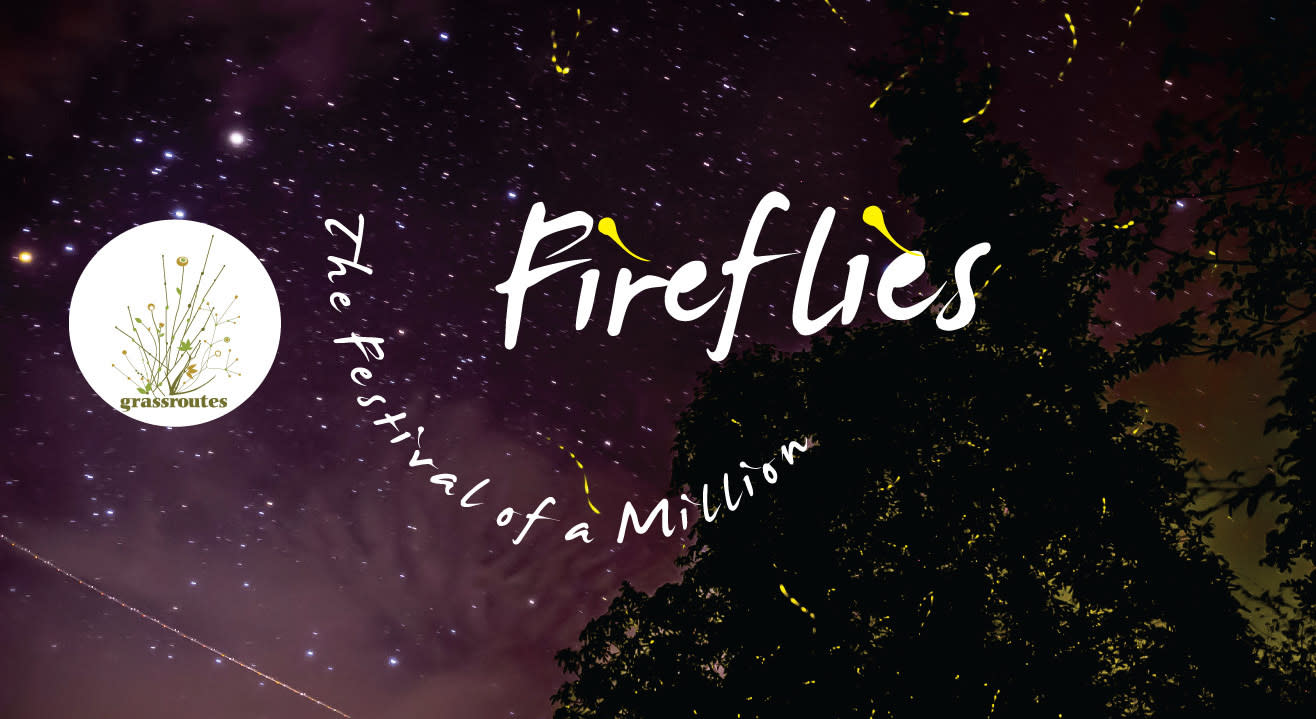 The Festival of a Million Fireflies
Invite your friends
and enjoy a shared experience
Invite your friends
and enjoy a shared experience
About the Event
The story behind the magic:
They've been an object of fascination for hundreds of years, but what's so special about the tiny Firefly? Fireflies interestingly are not flies but in fact a species of beetle capable of producing light from their abdomens. These firefly flashes are part of a complex system of insect attraction – male fireflies in the air use distinctive patterns of flashing and flying to attract females of their species on the ground. If all goes well, they'll get a female to respond with a flash of light too. Their luminescent pursuit of love makes for a brilliant, one of a kind, a natural phenomenon that is guaranteed to leave you spellbound.
Other Highlights of the trip:
Not only will you get to bear witness to this shining mating ritual at night, but you can also participate in the fun-filled afternoons of eating unlimited ripe Mangoes, Karvandas and Jamuns by the river. For the more adventurous ones, rediscover the joys of climbing the fruit trees and help yourselves. Or if you prefer, you can just laze under the stars or swim in the river to become one with nature.
Day 1:
12:00PM: Arrival / Traditional Welcome /Tent allotment/Freshen-up
1PM: Organic Vegetarian Lunch in Villagers' homes prepared by Local Women
4:30PM: Tea and Biscuits or Snack packs (*Special unlimited local snacks on weekends)
5PM: Light walk around the Village and participation in Village Lifestyle Activities and Village games. (Sunset trek - Optional)
7:30PM: Dinner (Special Traditional Puran Poli and Amti for dinner on weekends)
8:30PM: Walk around the village and enjoy the dance of a Million Fireflies

Day 2:
6AM: Wake-up Call (Optional), Bed Tea, Sunrise trek
8AM: Breakfast
10AM: Plough the fields, Sow rice, Pluck and Enjoy Mangoes, Karwandas and Jamuns (Basket loads of Mangoes will be supplied on weekends) | Swim in the River
1PM: Lunch
2PM: Tea and Biscuits or Snack packs (*Special unlimited local snacks on weekends)
For cancellations received up to 3 days prior to your date of visit, you will be charged 100% of the booking amount.
Cancellations received up to 7 days prior to your date of visit you will be charged 50% of the booking amount.
Any cancellations, after payment and before 7 days prior to your trip, will incur an administrative fee of Rs.750 per person, for a person over the age of 10.
To know about some general FAQ's about the event, please click here
The following modes of transport can be used to reach Purushwadi:
1) Train from Mumbai to Igatpuri (130 kms) and By road from Igatpuri to Purushwadi(71kms)
2) Train from Mumbai to Nashik (174 kms) and By roda from Nashik to Purushwadi (100 kms)
3) Bus from Mumbai to Nashik (174 kms) and By road from Nashik to Purushwadi (100 kms)
4) Overnight Bus from Mumbai to Nashik (174 kms) and By road from Nashik to Purushwadi (100 kms)
5) Bus from Mumbai to Shirdi (260 kms) and By road from Shirdi to Purushwadi (100 kms)
6) Overnight bus from Mumbai to Shirdi (260 kms) and By road from Shirdi to Purushwadi (100 kms)