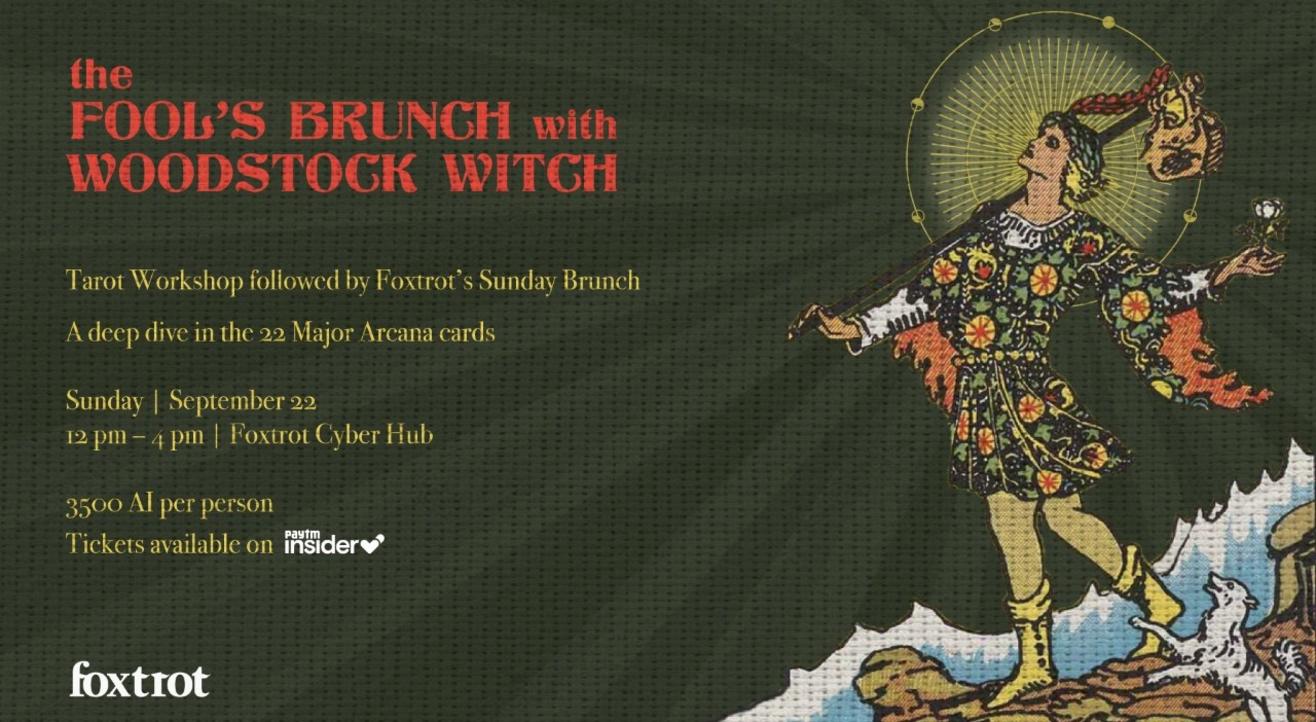 Brunch
The Fool's Brunch with Woodstock Witch
About
The Fool's Brunch with Woodstock Witch
The Fool, represented by the number zero - or shunya - is the birthplace of all creation. The land of infinite possibilities.
So, what why is the jester's journey so significant and what makes him stand out from the crowd? Is it that contagious sense of optimism or the ability to freestyle as he goes along? Join me in this deep dive into the Major Arcana to find out.
What we will be exploring through the course of this workshop: the evolution of The Fool until he reaches The World, the meanings of each of the 22 cards, how to apply them practically, and the best way to tap into your inner wisdom while channeling a reading.
For Rs. 3,500, come take part In the mystical journey through learning the art of tarot, while simultaneously enjoying unlimited food and two cocktails per person at Foxtrot.
Sunday, 22 September
Our Host: Zohra
Tarot and intuitive medium. All things occult. Horoscopes at Vogue India.
Venue
Foxtrot DLF Cyber Hub
Building no. 10, UGF, Unit 2C, DLF Cyber City, DLF Phase 2, Cyberhub, Gurugram, Haryana 122010