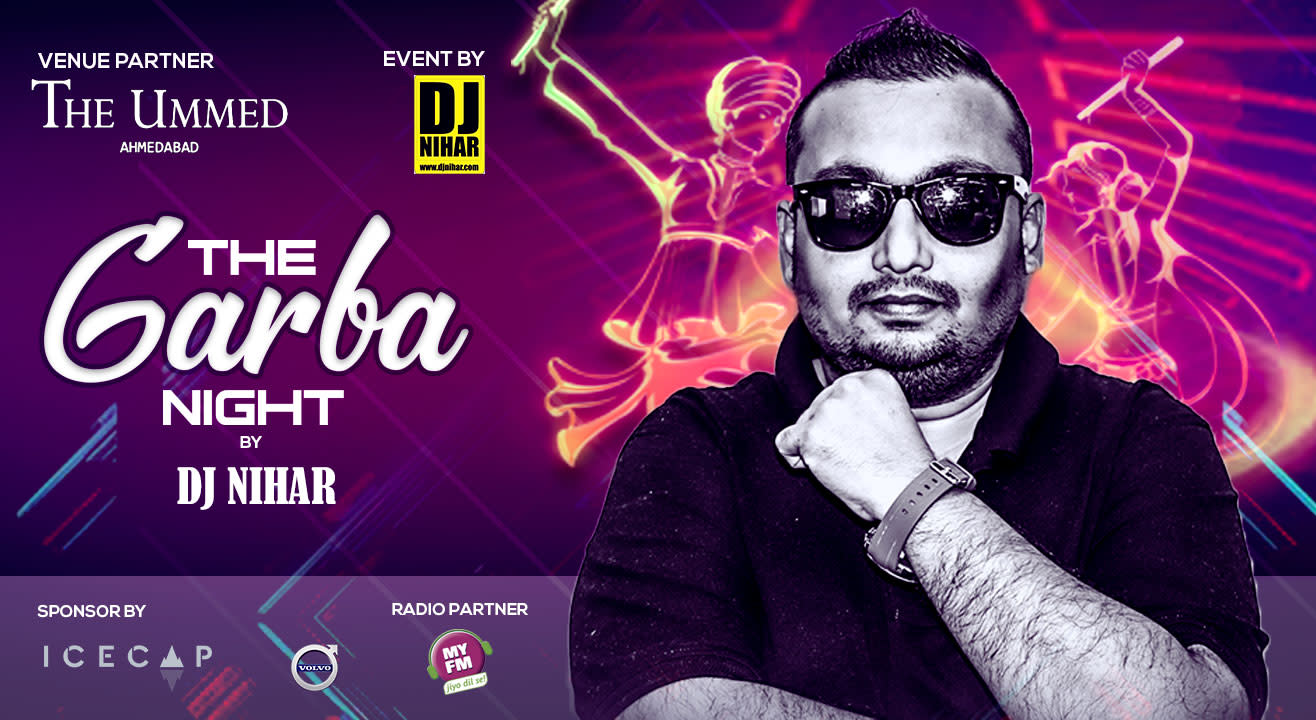 Navratri 2018
The Garba Nights by DJ Nihar
The Ummed Hotel, Ahmedabad
About
It's here! The dandiya season is here! And the capital of dandiya is all geared up.
Say no to boring music - celebrate Navratri with new music to dance to everyday, as you dress in different chanya cholis with different themes each day. Nine nights, nine different DJs - Navratri couldn't get more exciting.
Book tickets to celebrate the festival of fun, frolic, dance and masti. Now's a good time to practice your dandiya moves - after all, not every day is Navratri!
10/10/2018 - DJ Komex DJ Mehul
11/10/2018 - DJ Doc/DJ Twinkle
12/10/2018 - DJ Remo/DJ Vaishal
13/10/2018 - DJ Taral
14/10/2018 - DJ Nihar/DJ Kahan
15/10/2018 - DJ Bony/DJ Vijal
16/10/2018 - DJ Kapil
17/10/2018 - DJ Hims
18/10/2018 - DJ Darsh/DJ Vishtech