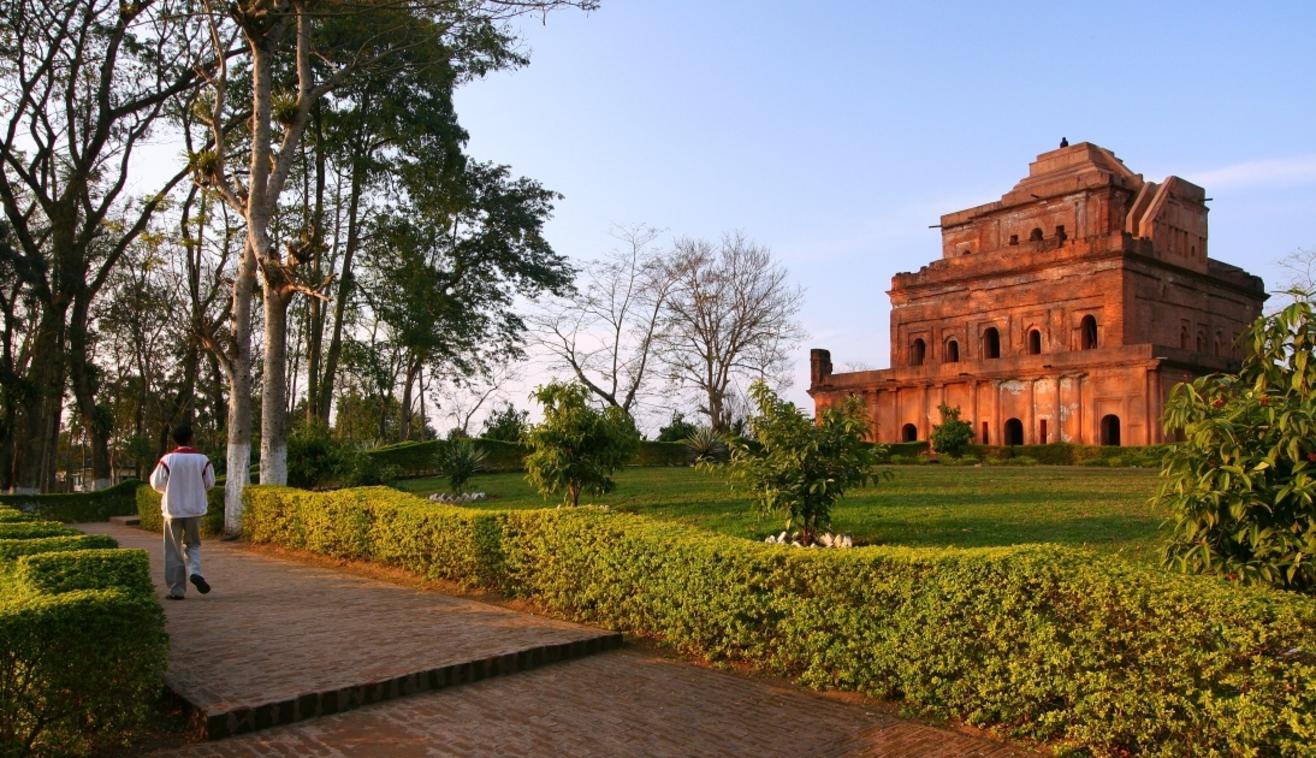 Monuments
The Garhgaon Palace (Kareng Ghar, Ahom Raja's Palace), Garhgaon
About
The Ahom Raja's palace is a four-storied building built in gradually receding tiers. One of the most interesting features of the monument is that eggs and rice were used to make the mortar for the construction rather than any kind of cement. The palace was badly damaged because of the locals procuring raw materials from the structure. Book tickets to this architectural marvel that depicts the glory of the Ahom kings.
The 66 pillars that used to support the entire structure.
Solang Ghar.
The two remaining watchtowers of the palace.
The nearest airport is the Jorhat Airport a.k.a Rowriah Airport
Simaluguri Junction is the nearest railway station, about 2.4 km away.
You can take buses from ASTC Bus Station.
Venue
Ahom Raja's Palace
The Garhgaon Palace (Kareng Ghar, Ahom Raja's Palace), Garhgaon, Garhgaon, Garhgaon, Sivasagar, Assam, 785685
GET DIRECTIONS