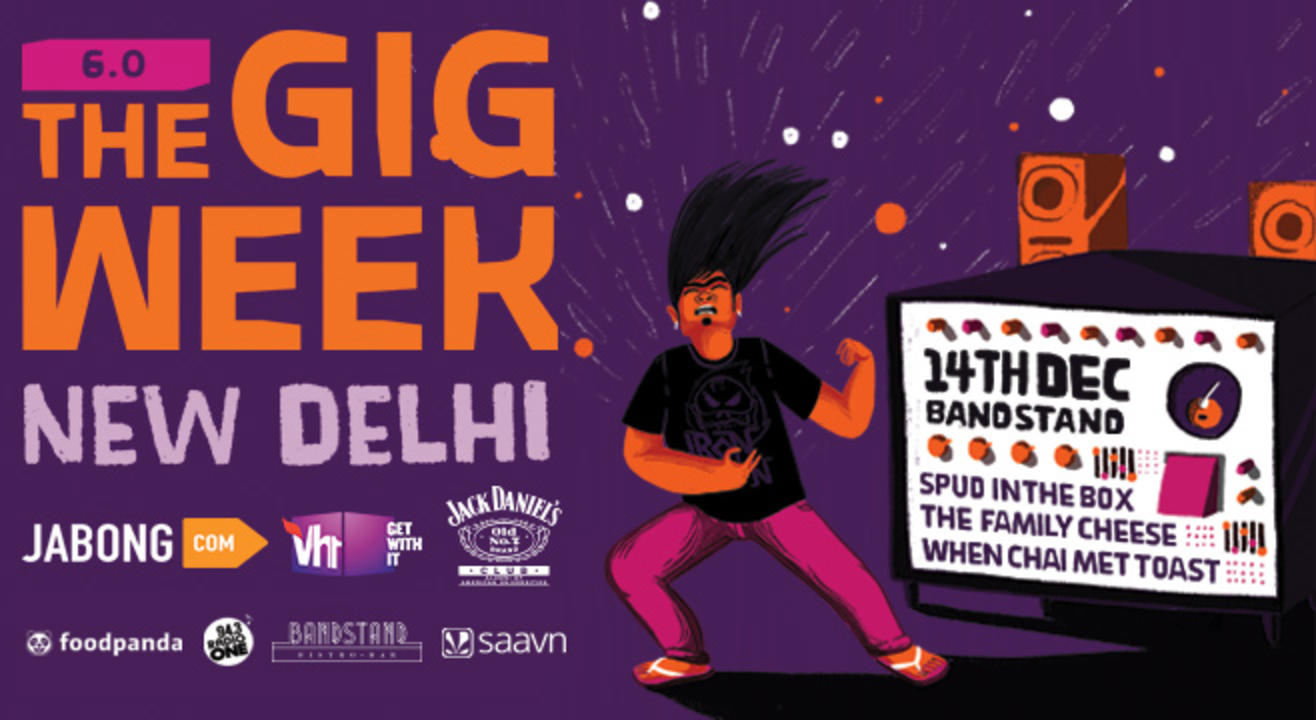 TGW 6.0 - Day 4: Spud In The Box + The Family Cheese + When Chai Met Toast
Step out and enjoy this event
Invite your friends
and enjoy a shared experience
TGW 6.0 - Day 4: Spud In The Box + The Family Cheese + When Chai Met Toast
Step out and enjoy this event
Invite your friends
and enjoy a shared experience
Invite your friends
and enjoy a shared experience
When Chai Met Toast
A band from the land of coconuts, with their unique brand of infectious happy music, When Chai Met Toast is a 3–piece acoustic rock act based out of Cochin. The band consists of Achyuth Jaigopal (acoustic guitar, electric guitar, looper boy and drums), Richy Sebastian (keyboard, piano, acoustic guitar and accordion), Ashwin Gopakumar (frontman, vocalist and ukulele). They write songs about everything that makes them happy and draw inspiration from old cartoon songs, Mumford and Sons, Lumineers, Alabama Shakes and so on.
The Family Cheese
The Family Cheese is a progressive-Carnatic rock band that moved to Mumbai from Chennai in 2012 and has since been making quite a name for themselves in the independent music circuit. The band plays a very specific and unique blend of fusion that encompasses a diverse range of influences from both the east and west with a strong preference towards the south-Indian. Carnatic music is know for both its ancient swaras while providing space for the musicians to communicate and improvise.
Spud in the Box
Spud in the Box is a six-piece band from Mumbai. The music they make is a brew of a modern alternative rock sound that doesn't betray its various genre influences but still sounds fresh, new and whole. The band's live performances are power packed and hard-hitting; complete with dual harmonies, big choruses, massive guitar sounds and a super-tight rhythm section.
TGW 6.0 - Day 4: Spud In The Box + The Family Cheese + When Chai Met Toast
Step out and enjoy this event
Invite your friends
and enjoy a shared experience