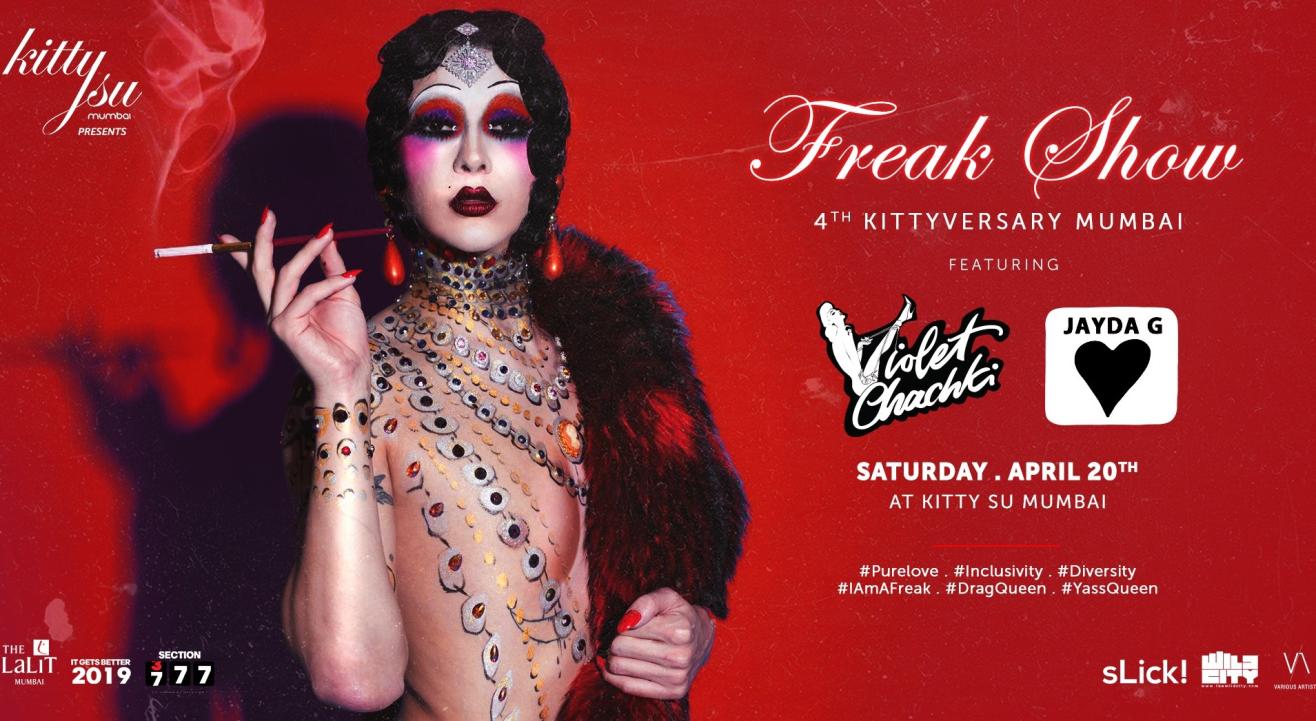 Music
The Freak Show (4 years of Kitty Su Mumbai)
About
"I'm going to be 4 this month and it's not going to be anything less than a freaky night. I Promise! ;)
Featuring: Violet Chachki (Rupaul's Drag Race Season 7 Winner) // Jayda G (The most sough after Canadian DJ and Producer)" - Kitty Su Mumbai
The Freak Show on the 20th April marks the 4 year anniversary of Kitty Su Mumbai. (KittyVersary)
"This 20th April, I am creating a dystopian utopia where anything and anybody can exist regardless of gender/age/sex or anything at all. The night will be a mix of music, live & artificial installations,performances from assorted international & national artists.
Dedicating my 4th year of existence to the freaky ones, The misfits, The rebels that are out there and without them I would not be who I am today.
Enter the 'Kitty's Freak Show' this 20th April (Saturday) 10 PM onwards.
See you there. xoxo"