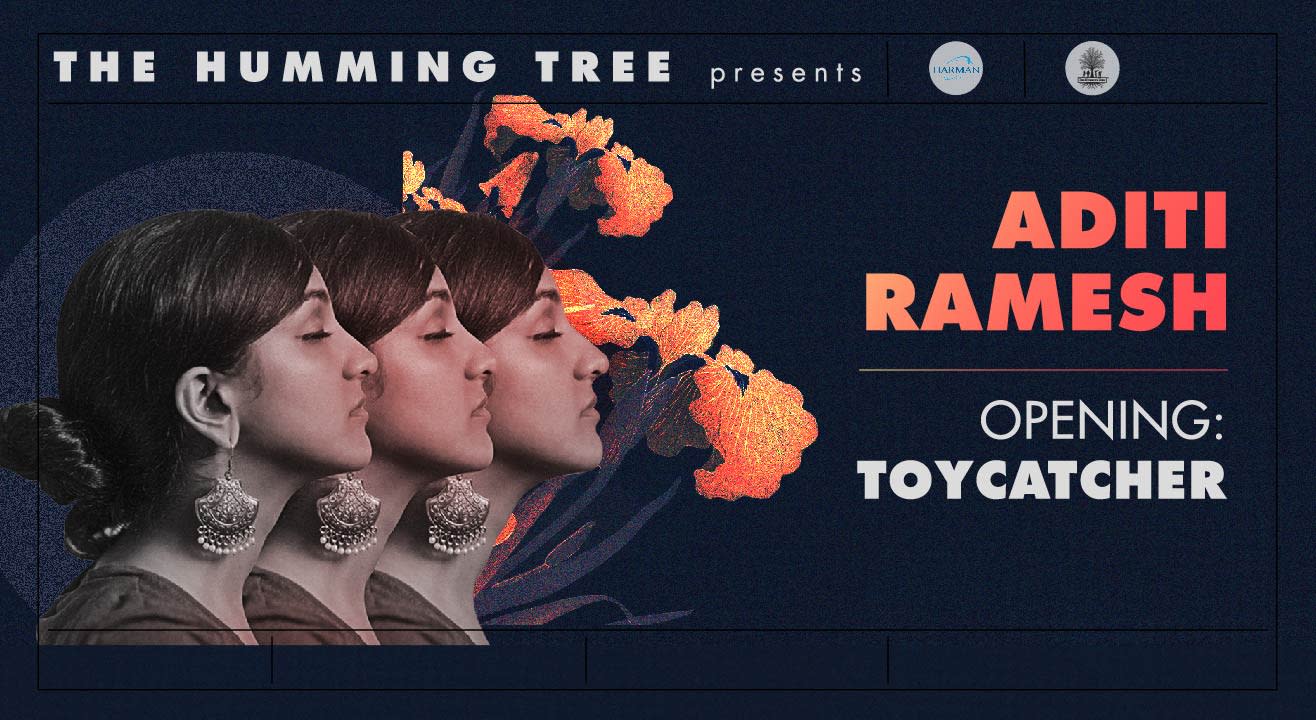 Music
The Humming Tree Presents Aditi Ramesh & Toycatcher
The Humming Tree, Bangalore
About
A night of folk rock fun with Bombay based Aditi Ramesh and Toycatcher.
Aditi Ramesh
Aditi Ramesh is a one of a kind vocalist, songwriter and producer with a versatile voice incorporating a range of techniques and styles. Having been inspired by the blues, jazz and traditional carnatic music in which she has been trained in her childhood, her organic exploration into different genres ever since has been a hallmark of her development.
Aditi also performs regularly as part of all female ensemble Ladies Compartment and Voctronica, an acapella and beatbox ensemble.
Aditi's debut EP, Autocorrect, released in November 2017, has had a tremendous response, and received acclaim both critically and commercially with plaudits from artists and curators in the music scene and features in multiple lists of the top Indian artists' releases. It has also been spotlighted in the worldwide top jazz playlist on Apple Music.
Toycatcher
Toycatcher is an alt-fun, fake-punk, post-10PM trio formed by Dinkar, Aarifah and Tejas.
It's the high school band that left high school a long time ago.
They've been featured on internet show Son of Abish, and they are currently working on their respective album and also maybe a toycatcher album.