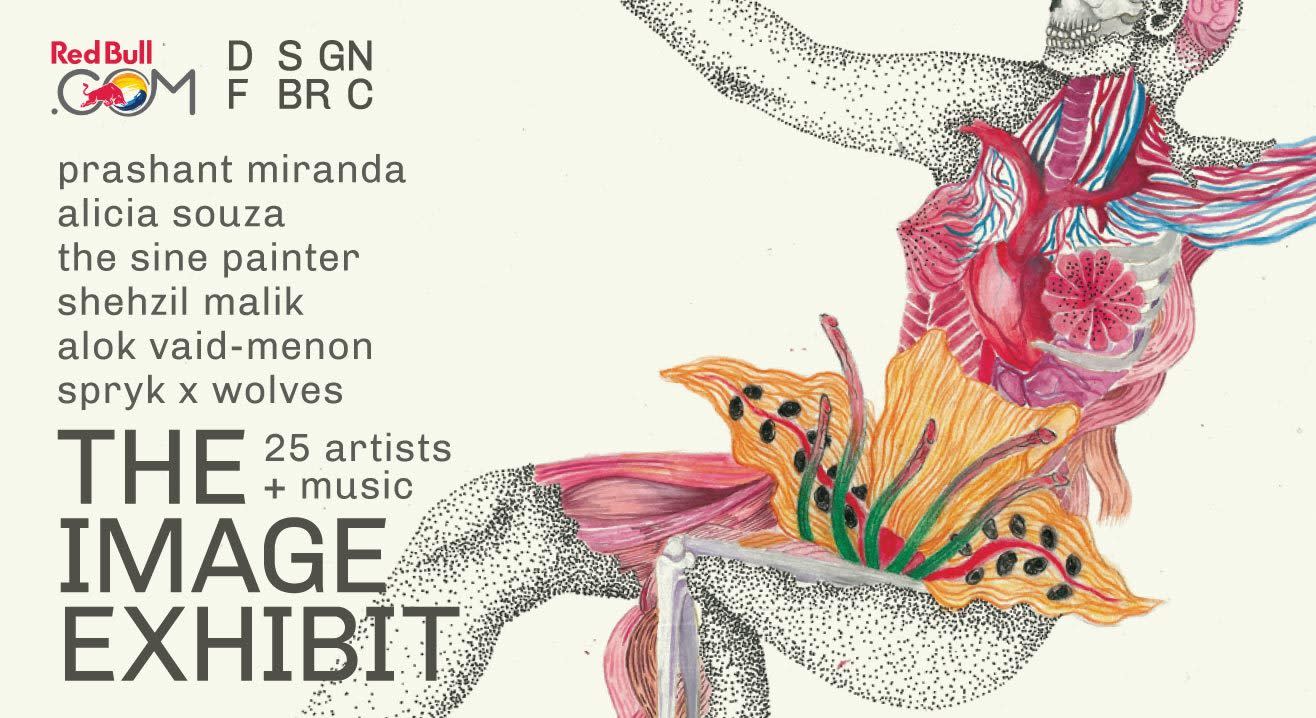 The Image Exhibit by Design Fabric
Step out and enjoy this event
Invite your friends
and enjoy a shared experience
The Image Exhibit by Design Fabric
Step out and enjoy this event
Invite your friends
and enjoy a shared experience
Invite your friends
and enjoy a shared experience
A year ago, a local design project was started in Mumbai, India called Taxi Fabric, where the makers collaborated with a constellation of top-tier local designers to create textile patterns inspired from indigenous cultures and symbols, and then fitted them inside taxis and rickshaws.
This year they are diversifying into a space that discusses design, art and the fabric of life in India, through Design Fabric (DF) - what one could call a collaboration platform that brings the Indian design scene to a level where the community gets amply recognised in the global design ecosystem.
To launch their second issue, based around the theme of 'Image', the creators have put together a show and gig that aims to shake your pre-conceived notions of image and gender. Look inside the minds of 15 incredible artists including Prashant Miranda, Alicia Souza and Anand Radhakrishnan, whose reimagined self portraits challenge the idea of their own image. Enjoy specially curated audiovisual performances by Spryk, Visuals by Wolves and The Sine Painter to round off the night.
The Image issue this month has explored the topics of various sexual identities, curated social media personas, gender and self-expression. From meeting the lovely transwomen of the Miss Koovagam pageant, to interviewing and being irrevocably changed by Alok Vaid-Menon's spoken word brilliance, to exploring the thoughts of some instagram heavy-lifters on life in the insta-light, the journey through the 'Image' issue has been an enlightening one. Come, explore these stories, and attend a night of making and breaking images, at The Image Exhibit.
Poster artwork by
Ayangbe Mannen.
Spryk / The Sine Painter / Alicia Souza / Prashant Miranda / Rhea Gupte / ​Shehzil Malik / ​Anand Radhakrishnan / Priyanka Paul /​ Avinash Jai Singh / ​Adrita Das / ​Amey R Kadam / Ayangbe Mannen / Hanisha Tirumalasetty / Mehr Chatterjee / Roshnee Desai / Sadhna Prasad / Tarini Sethi / Yashasvi Mathis / Sarah Naqvi / Deeganto Joardar / Jankiram Pitla / Naveen Perumal / Anil Kumar / Priyadarshini Ravichandran / Pasham Alwani / Arsh Sayed / Mitesh Rajani / Wolves
Image Exhibit by 25+ Visual Artists including Alicia Souza, Prashant Miranda and more
Music Acts by Spryk and The Sine Painter
7:00pm | The Image Exhibit Opens
8:00pm | Spryk + Visuals by Wolves
9:00pm | The Sine Painter​
10:00pm | The Image Exhibit Ends

Soul Patch
Soul Patch, 14, Cama Industrial Estate, Sun Mill Compound, Lower Parel, Mumbai 400013
GET DIRECTIONS