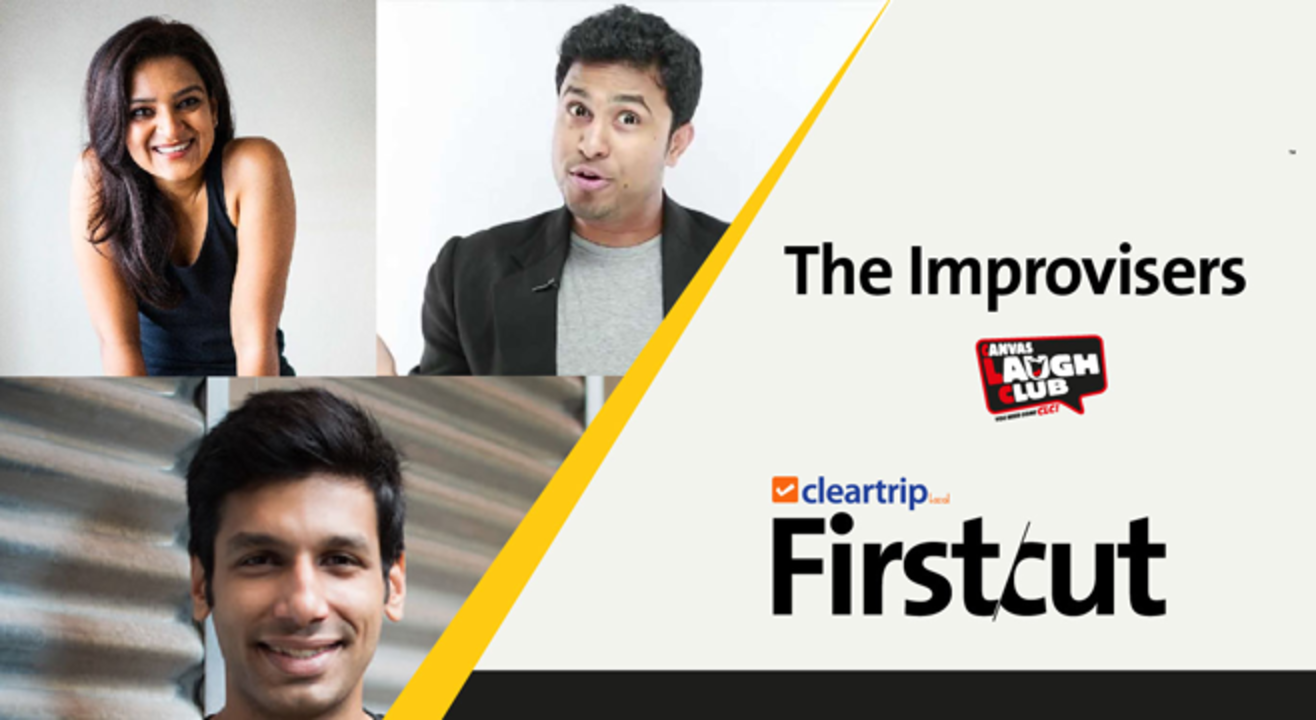 The Improvisers, Mumbai
November 18 | 10:30PM
Canvas Laugh Club, Mumbai
About
The Improvisers are a group of 4 experienced comedians- Kaneez Surka, Kenny Sebastian, Kanan Gill and Abish Mathew.
The Improvisers essentially make up the content on the spot which is the beauty of the group. Nothing rehearsed, nothing scripted. They incorporate music, theatre and comedy and cook up a hell of a show.
Venue
Canvas Laugh Club, Mumbai
3rd Floor, Palladium Mall, High Street Phoenix, Senapati Bapat Marg, Lower Parel
Terms & Conditions
Please carry a valid ID proof along with you
Security procedures, including frisking remain the right of the management.
No dangerous or potentially hazardous objects including but not limited to weapons, knives, guns, fireworks, helmets, lazer devices, bottles, musical instruments will be allowed in the venue and may be ejected with or without the owner from the venue.
The sponsors/performers/organizers are not responsible for any injury or damage occurring due to the event. Any claims regarding the same would be settled in courts in Mumbai.
People in an inebriated state may not be allowed entry.
Venue rules apply.