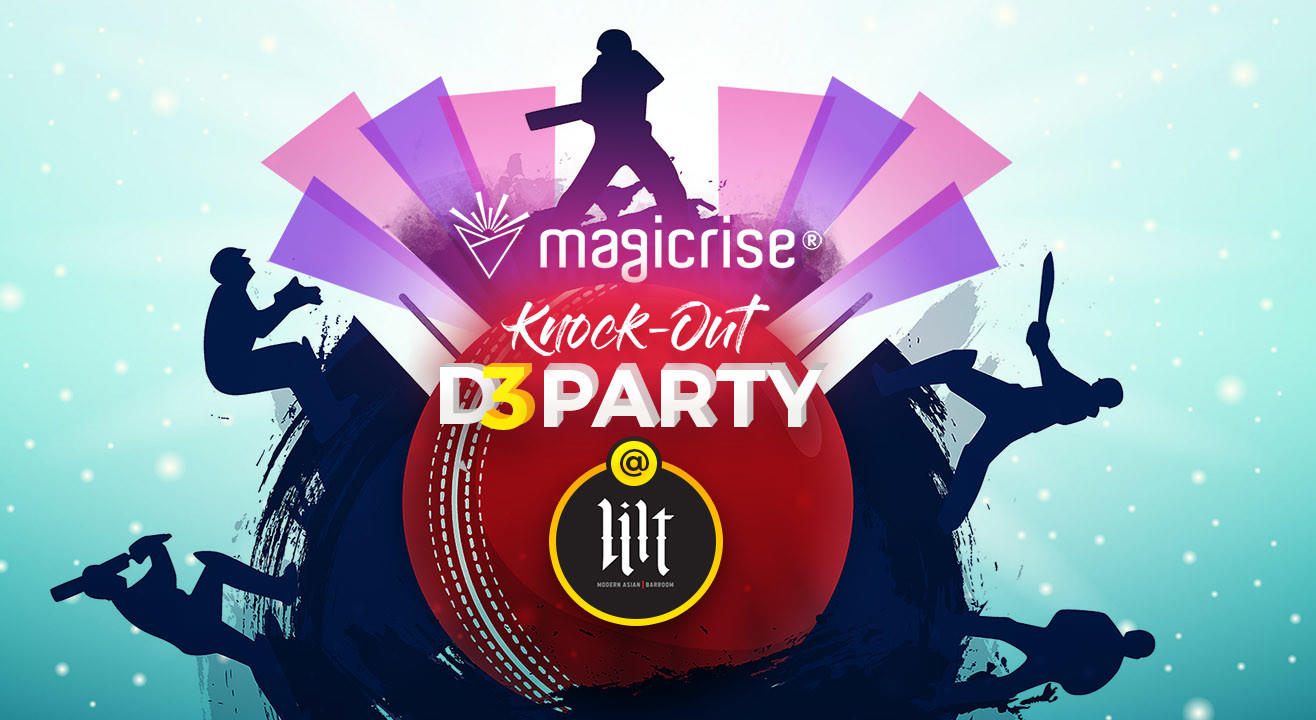 Fitness
The Knock-Out D3 Party : Disco | Detox | Destress
Lilt-Modern Asian | Bar Room
About
Wake up in your pajamas and hop on the dance floor!
Magicrise is back with it's special morning parties.
Let's begin a success story of a wonderful wellness event towards a hopeful winning of world cup!
Cricket in the soul and dance in the hearts, leave it to magicrise for your lineup chart!
FAQs
What is the event about?
Ans - The event is a wellness party including dance infused wellness sessions such as
Dance Fitness, Talk on Magic &; Mentalism etc.
What is the F&B being provided?
Ans - Water
Is there an age restriction?
Ans - No age restriction
Is there any prior training required?
Ans - Any kind of proficiency in any kind of workout is not required .
Is there a dress code?
Ans - No , there is no dress code . Any fitness wear, or comfortable piece of clothing that makes
your workout fun and fab.
Venue
Lilt-Modern Asian | Bar Room
Mathuradas Mill Compound, Plot 242, NM Joshi Marg, Lower Parel West, Mumbai, Maharashtra 400013