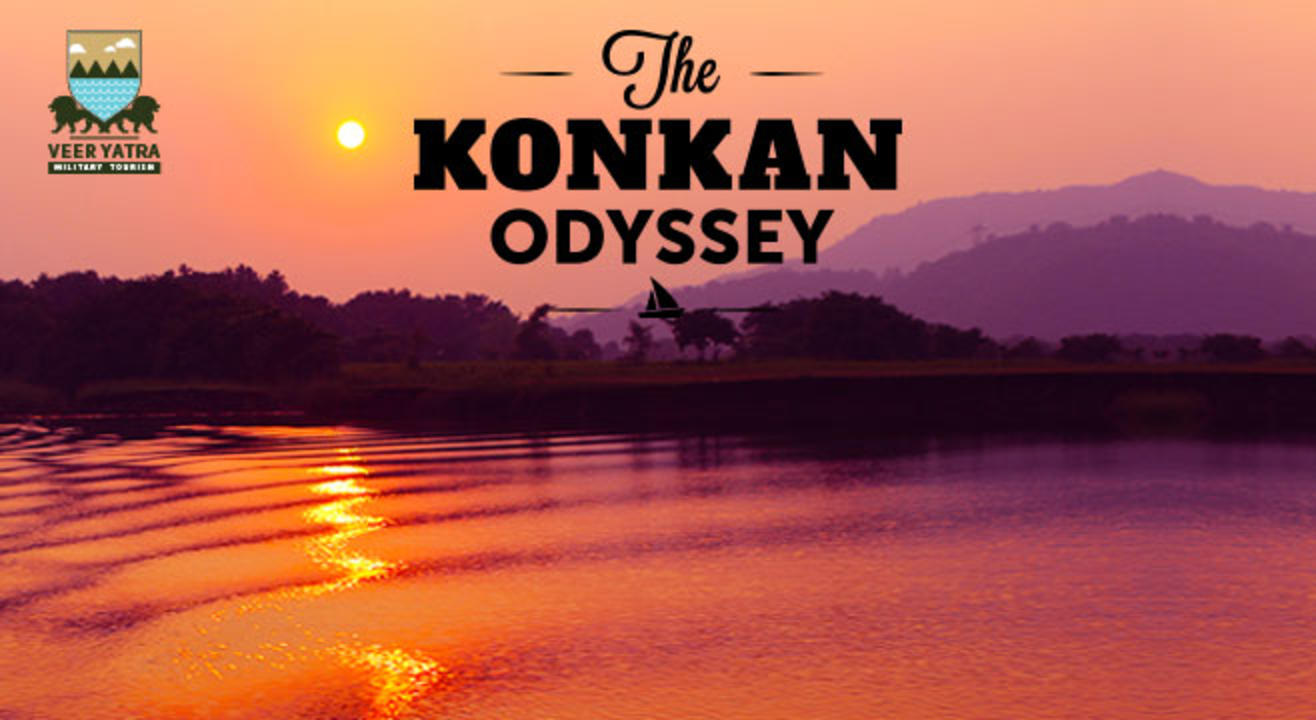 Adventure
About
If you're a hard core sailing enthusiast or wish to learn the fine art of sailing, Veer Yatra presents the perfect classroom for 3D/2N. It's called the Arabian Sea.
Join Veer Yatra's 80+ nautical miles Konkan Odyssey along India's western coast and learn all about boats, yachts, sailing techniques, winds, tides, navigation tips, survival skills at sea and night sailing too, while you thrill to the ocean winds in your hair and the euphoria of flying salt spray on your face. Learn to master the Seabird Class of Boats helped by your very own Captain to your destination, while you build up a treasure trove of knowledge about our navy, our coastal waters and the coast guards who secure our coastline, as you complete an unforgettable voyage tutorial from Varsoli Beach (Alibaug) to Harihareshwar and up the Savitri River to the Veer Yatra rendezvous point.
India's long coastlines (7,500+ km), have seldom been explored by its own citizens while the rest of the world (from Arabs to Europeans) explored our country from the seas! Imagine a birds- eye view of the Western Ghats back-drop, as you learn sailing and set out on your own voyage of discovery- from Varsoli Beach (Alibag), up to Harihareshwar and then sail up the Savitri river and anchor in the middle of the river to be welcomed by our Veer Yatra team for a party under the starry skies!
The Konkan Sailing Odyssey is being conducted by Veer Yatra - Military Tourism - brought to you by Maharashtra Ex-Servicemen Corporation (MESCO) - a Govt. of Maharashtra Undertaking. Its one of their Adventure Tours amongst their other products that include Republic Day Parade, Delhi, Adventurous Goa-Karwar, Audacious Amarnath, Daunting Sikkim-Darjeeling, etc.
The voyage of discovery is being led by Col. Srinivas, a veteran who has been part of India's Antarctic missions, led sailing trips from Mumbai to Lakshadweep and back and has been a part of India's Special Forces!
Learn all about sailing – from this team as one member of the team will be on each Seabird Class yacht that will take you on your voyage of discovery.
SEABIRD Class Yacht
Thrilling naval experience
Arabian Sea & Savitri River Sailing
Discover Konkan by sea
MESCO is a Government of Maharashtra Undertaking, established on 18th Jan 2002 for the welfare and resettlement of ex-servicemen with the motto of "Service with Discipline".
MESCO's objective is to provide reasonable employment to ex-servicemen of the state nearest to their homes/within their district by undertaking various commercial activities.
DAY 1:
10 AM Arrive at Veer Yatra's Military Guest House at Alibaug. Col. Srinivas and his team will give you a short course on sailing and its techniques – the Seabird Class yacht, navigation, winds & tides and learning the ropes on the boat! Late afternoon, after a practical session on rigging up the yacht for sailing, set sail with your team and the other yachts in a group for a short practice sail in the seas around Versoli beach.
DAY 2:
6 AM Set sail on your Voyage of Discovery – Enjoy the journey, fish in the seas and cook your meals onboard. Sail past the beaches of Kashid, Kihim, Murud-Janjira and Harihareshwar. Turn inland from the Harihareshwar coast into the mouth of the Savitri river and get to your destination by night! You may get lucky to sight river crocodiles in their natural habitat.
The Veer Yatra team will welcome you with a party on a floating platform in the middle of the river. Relive the journey as you party under the starry skies. Meet the other group that will sail back on the return journey to Alibaug. Overnight stay at Veer Yatra's river-side guest house at Mahad.
DAY 3:
After the previous day of sailing, wakeup at leisure and have a lazy breakfast. In the afternoon, set out to Raigad fort – trek or take the ropeway! Learn all about its military history, fortifications, strategic importance and explore the remains of Maharashtra's best known fort! After lunch and afternoon tea/coffee and snacks head back to your destinations.
A 3D/2N Konkan Tour - in a Seabird Class yacht! Sailing Classes from Col. Srinivas. Stay at MESCO's Alibaug & Mahad Military Guesthouses. All meals from Breakfast to Dinner. Time with the veterans of our Defence Forces - Military Stories and Experiences.
ABOUT THE SEABIRD CLASS BOAT:
The Yacht, that will take you to your destination will be a Seabird Class Boat, about 20 ft in length, with its mast pole and sails! Meant for 4 PAX with their own Captain! All 4 can sail and enjoy the seas OR 2 can rest on simple sleeping benches while the other 2 keep watch and guide the yacht along! Be with nature, enjoy the breeze, the splashing waves and learn to enjoy and endure the 12+ hour journey. Learn all about the yacht, name it and set sail!! Responsibly, enjoy the "calculated" bottles of wine and beer cargo that you can carry on board.
SAIL IN A GROUP:
The trip will have 4-6 sail boats sailing in a group with 4 PAX on each yacht. All PAX will be adequately briefed about safety procedures, given life-jackets and communication equipment for each boat as you sail off in a group! We suggest that you sail with your friends, spouses in pairs for a total of 4 PAX to a yacht to enjoy the journey! Col. Srinivas and his team will help you guide the "voyage" along to its destination.