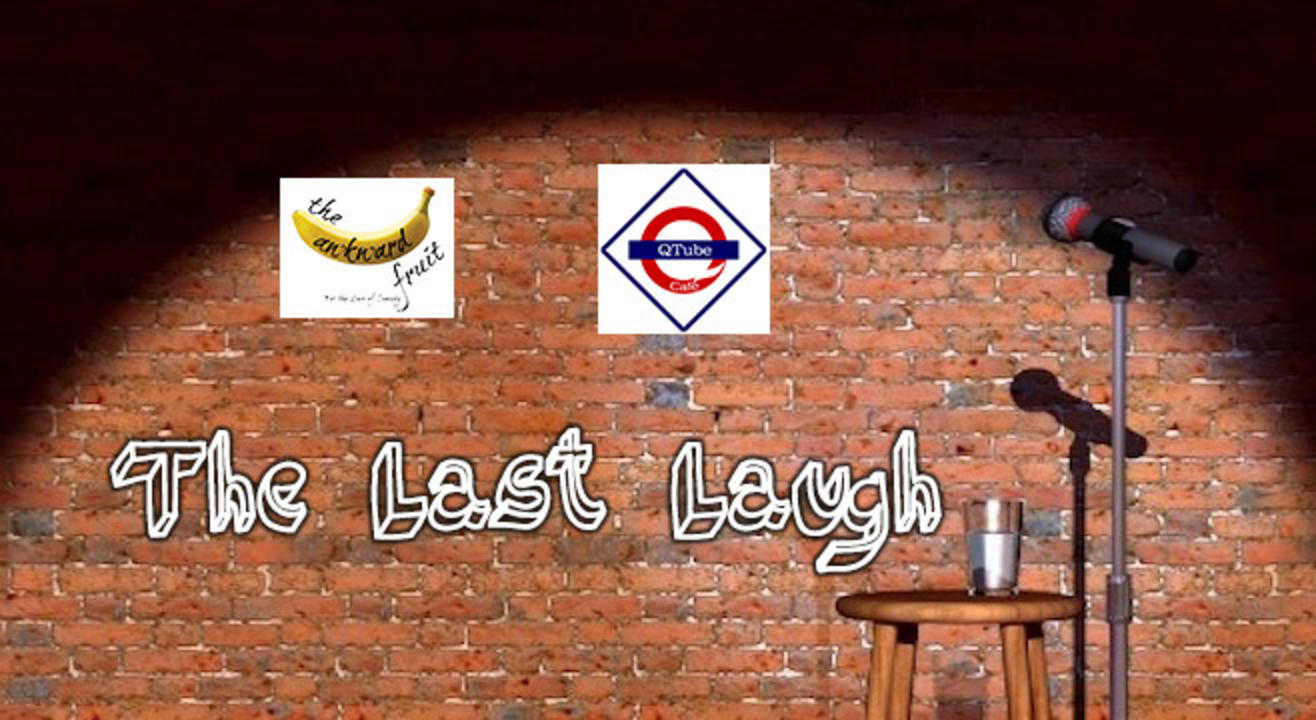 The Last laugh feat. Biswa Kalyan Rath, Vaibhav Sethia & Many More
Q Tube Cafe, Bandra, Mumbai
Step out and enjoy this event
Invite your friends
and enjoy a shared experience
The Last laugh feat. Biswa Kalyan Rath, Vaibhav Sethia & Many More
Q Tube Cafe, Bandra, Mumbai
Step out and enjoy this event
Invite your friends
and enjoy a shared experience
Invite your friends
and enjoy a shared experience
The Awkward Fruit brings you another stand up open mic with Anirban Dasgupta & Azeem Banatwalla. TAF Originals' Let's Stand Up is a platform for upcoming stand up comedians. Let's stand up nights also showcase experienced comedians as hosts and guest spots. Join in for an evening full of fun, frolic and laughter. This gets better with performances by Anirban Dasgupta & Biswa Kalyan Rath. You can't miss out on this one.
Artist 1: Anirban Dasgupta
Anirban Dasgupta is an engineer, turned corporate salesman, turned married man by the age of 24. That is a ridiculous age for a Bengali to get married, unless the girl is pregnant. Going by the very smart decision making he had displayed in life, comedy was the next logical move. He likes to talk about his inter-community marriage, corporate life, politics (being Bengali), social media, and various current affairs. He is based in Kolkata.
Artist 2: Biswa Kalyan Rath
Biswa Kalyan Rath is a stand up comedian based out of Bangalore best known for the YouTube show 'Pretentious Movie Reviews' that he co-hosts with Kanan Gill. The show revolves around the absurdity of 90's Bollywood. He has been performing in all major cities across India for over two years now, and his quirky humour has received great response from varieties of audiences. As an ex-IITian, ex-Engineer and ex-Coder he brings an unique perspective into comedy with Mathematics, Language and Life.
Vaibhav Sethia was cast out by the Marwari community after he decided to quit his high paying job, to do comedy. He admits he misses it. For the food. The people, not so much. Most of his jokes are renderings of what he calls ''bookmark moments'' from his life. That includes 5 years of architecture in an IIT, the only girl he managed to talk to, and the 7 jobs he quit in the last two years.
Artist 4: Kamal Trilok Singh & Naveen Noronha
Kamal Trilok Singh is a filter less, politically Incorrect comic. His wife describes him as a 'Punjabi Dyslexic Pigeon…' Observational, topical & often satirical KTS is always trying hard to find where to draw the line & is often spotted peeing over the line when he finds it. His scathing, if not passionate, point of view is a unique combination of self deprecation, and blatant rhetoric on social change, societal double standards & political hypocrisy
Q Tube Cafe, Bandra
S V Road, Next to Tata Power, Bandra West,, Mumbai, Maharashtra 400050
GET DIRECTIONS
The Last laugh feat. Biswa Kalyan Rath, Vaibhav Sethia & Many More
Q Tube Cafe, Bandra, Mumbai
Step out and enjoy this event
Invite your friends
and enjoy a shared experience