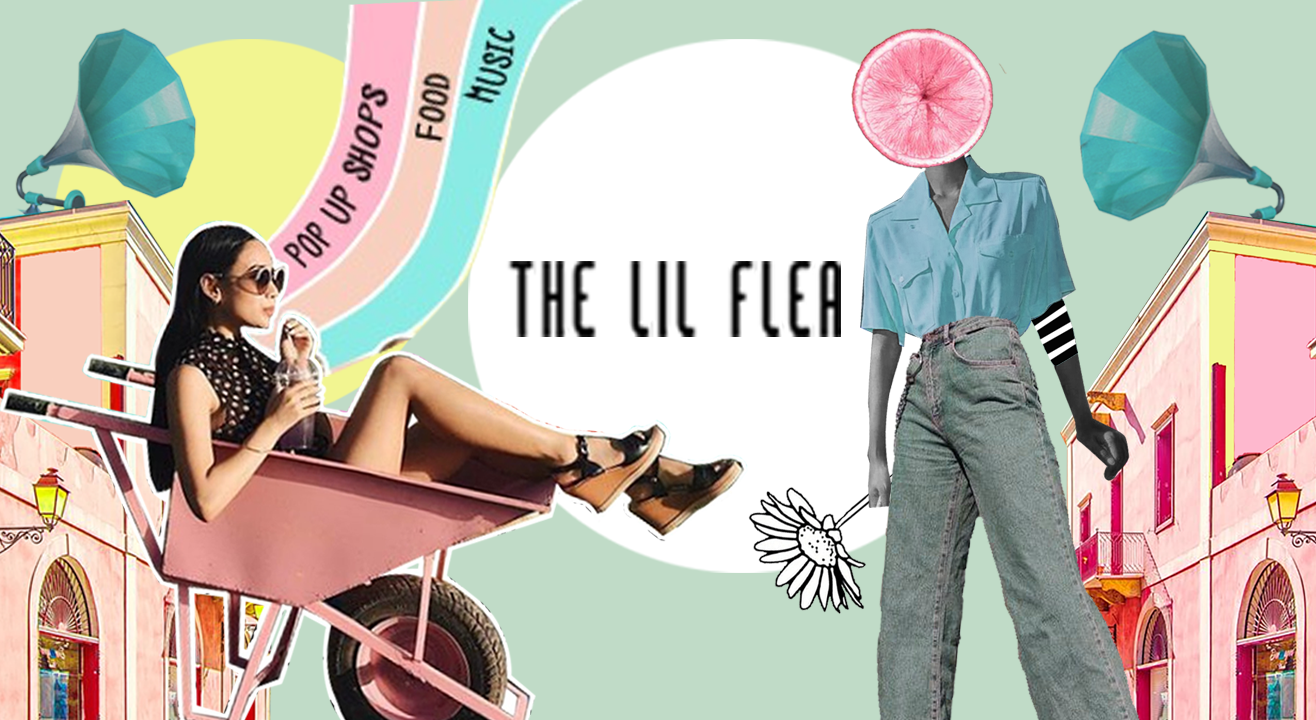 The happiest flea market is back! Here's what to expect at The Lil Flea!
Pop-up shops for the shopaholics, tons of food to tuck in, live bands to get you swaying and more! The Lil Flea is back with its December edition. Here's what's in store for you.
Invite your friends
and enjoy a shared experience
The Lil Flea is a great place to experience the best of food, design, clothing, accessories, music and art in the city. Following a successful debut in 2014, the festival went on to become Mumbai's happiest flea market with 10 editions, and 2 exciting editions in Delhi. Basically, it's your best shot at a weekend getaway in the city!
The December edition of Lil Flea in Mumbai is here. Get your tickets now!
If you've never been to The Lil Flea before, think of it as a weekend where you get the best of everything in one place. Here are 5 reasons why you should attend it:

1. Shop.Hop.Drop.Repeat.
If you love shopping, or simply exploring the latest buzz in the market, The Lil Flea just has to be on your list. With over 350 hand-picked homegrown brands from across the country, they bring you everything from contemporary apparel, quirky printed shoes, chic bags, handmade jewellery, digital pop art and heaps of cool things to keep shoppers busy through the weekend. This could be just the best place for finding stuff to redecorate your room, or to find unique gifts, this festive season!
2. To find a Grub and Pub Paradise
All that shopping needs fuel. The Lil Flea has you covered, and how! Discover new cuisines by the best chefs, and grab some yummy desserts, street food, smoothies, healthy bowls, burgers and everything else you can think of. With carefully curated food pop-ups - brought to you by a mix of new-on-the-block and experienced chefs from the local community, prepare yourselves for a variety of delectable sugary treats. We promise you're going to have the best of both worlds at this amazing festival!

And for those who like their tipple cold (and fresh), the festival bar brings together the best micro-breweries of the city. Not a hop-head? There are several classic cocktails, sangrias, and wines to look forward to! And did someone say drinking (hic!) games?

Basically, one does not simply come to The Lil Flea and not discover some favourites from the food and drinks space.

3. Find a mini 'Indie Music Festival'!
If you're not in it for shopping, you might want to come for the music! Feast on some of the country's best original and indie music, and find your new playlist to hum along. Just grab a cold one and sit back at the lawns amidst a beautiful vibe, as you soak it all in. Surely, that itself should be enough to come!
4. Bookworm alert!
An old school barter bookshop; bring along a book and exchange it for another one, no money involved. Because no one can ever have too many stories to tell, right? Doesn't that make you feel all warm and fuzzy inside?
5. Open sky, good vibes, and a movie - can it get any better?
The Lil Flea screens outdoor movies (yes, they've got headphones) with films ranging from classic ones to cult movies. Here, the fun doesn't stop at 10 PM! Get a friend, plan a movie date or arrange for some very interesting family time. Make yourself at home on some comfy pillows, sip on a drink, or grab some popcorn while you're at it. (Psst - register early, headphones are limited).
Bonus: There's something for everybody!
The Lil Flea has a whole lot of things. One might even say, "So many things, so little time". In addition to all the food, drinks and shopping there are carnival games, a giant Jenga set and more. Also, did you know that the Lil Flea is pet-friendly, too?

You can feel the happiness in the air when you visit The Lil Flea. Happy sellers, happy visitors, fun sit-outs, beautiful bohemian décor - all coming together at this one festival. So, bring along the whole family and all your friends, including your furry buddy, to make it an unforgettable weekend.
All in all, look forward to the best in shopping, culture, music, food, drinks and games - all in one place.

See you there!
Subscribe to receive our newsletter!
Find the best experiences happening out there in your city or enjoy handpicked content while sitting comfortably at home. Paytm Insider is your go-to place to figure out what to do today!