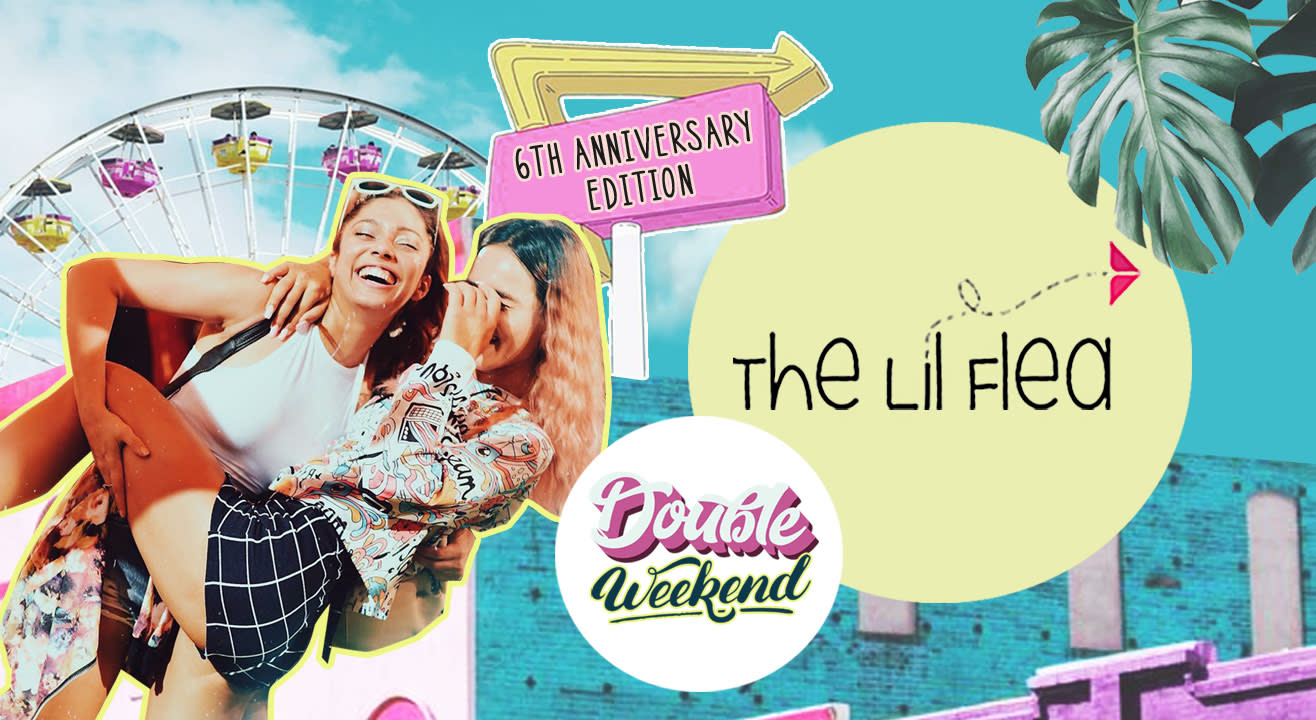 The Lil Flea Mumbai 2020 Edition
Step out and enjoy this event
Invite your friends
and enjoy a shared experience
The Lil Flea Mumbai 2020 Edition
Step out and enjoy this event
Invite your friends
and enjoy a shared experience
Invite your friends
and enjoy a shared experience
The Lil Flea is coming back with its 6th anniversary edition and celebrating it with not one but two amazing weekends at JioWorld Garden, BKC!
So prepare yourself to double up on all the retail therapy, the food binge sprees, the groovy evenings, excitement, smiles and memories to make up for an unforgettable weekend (oops, weekends:p)!
Take a double dip into #6daysof happiness this 27th, 28th, 29th March and 3rd, 4th, 5th April.
Come, shop from Over 500!! of the finest homegrown and creative brands from across the country, try out some awesome creations from over 60 food chefs and artisanal bakers, grab a drink at the festival bar from a choice of 14 micro-breweries and fun cocktails, groove to 18 indie bands with their original sounds & watch Open Air movies under the skies!
If that's not enough, then you can dive into leisure time for the brain with some Story Telling Sessions, Book Exchanges, VR Games, Board Games, Carnival Games, Short Film Screenings, take your pick and do your thing by yourself or with your gang.
Or You could choose to learn something new from a lineup of amazing workshops like Grow Your Own Microgreens, Paint Your Pot workshops or Kitchen Garden Composting
Or Engage in Some Live Art, Get a caricature made, do some pottery or even indulge in conversations or actions around climate solutions
Good Vibes, Open Skies And Happy Lights
Be ready to experience a festival with eye catching decor and amazing vibes. A place where the days are bright and the nights are full of lights.. Plus some super fun experience rooms, food pit stops & board games and a whole lot of lil things!
Come join us and add to the happiness..
Here's 12 reasons to book your tickets now: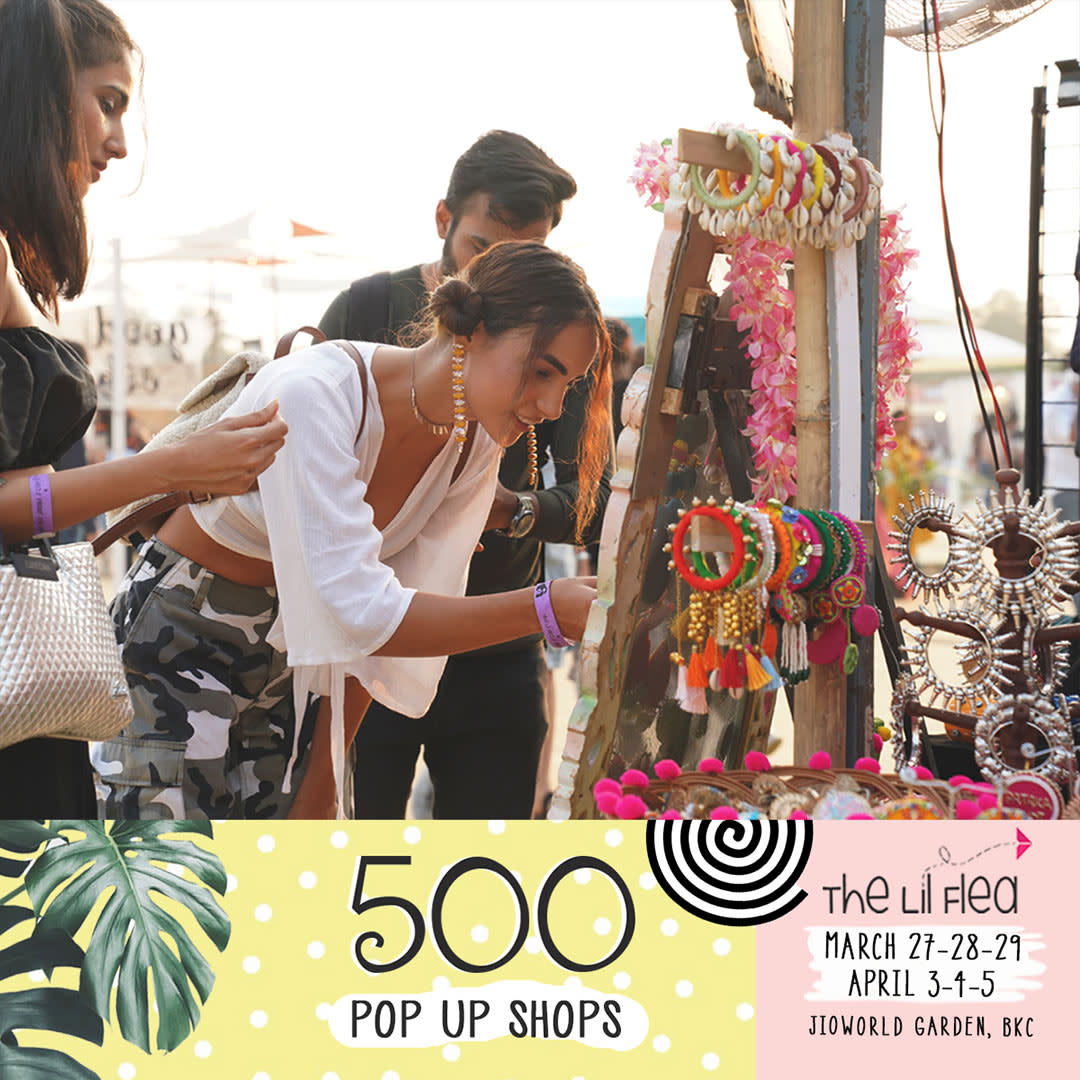 1. Explore The Country's Homegrown Shops at Leisure


To help you discover all things unique, beautiful, homegrown and limited edition. Above 350 pop up brands are carefully curated from across the country and many of these are rare finds you are unlikely to spot easily elsewhere! Come over to discover and take back some of the happiest finds of 2019!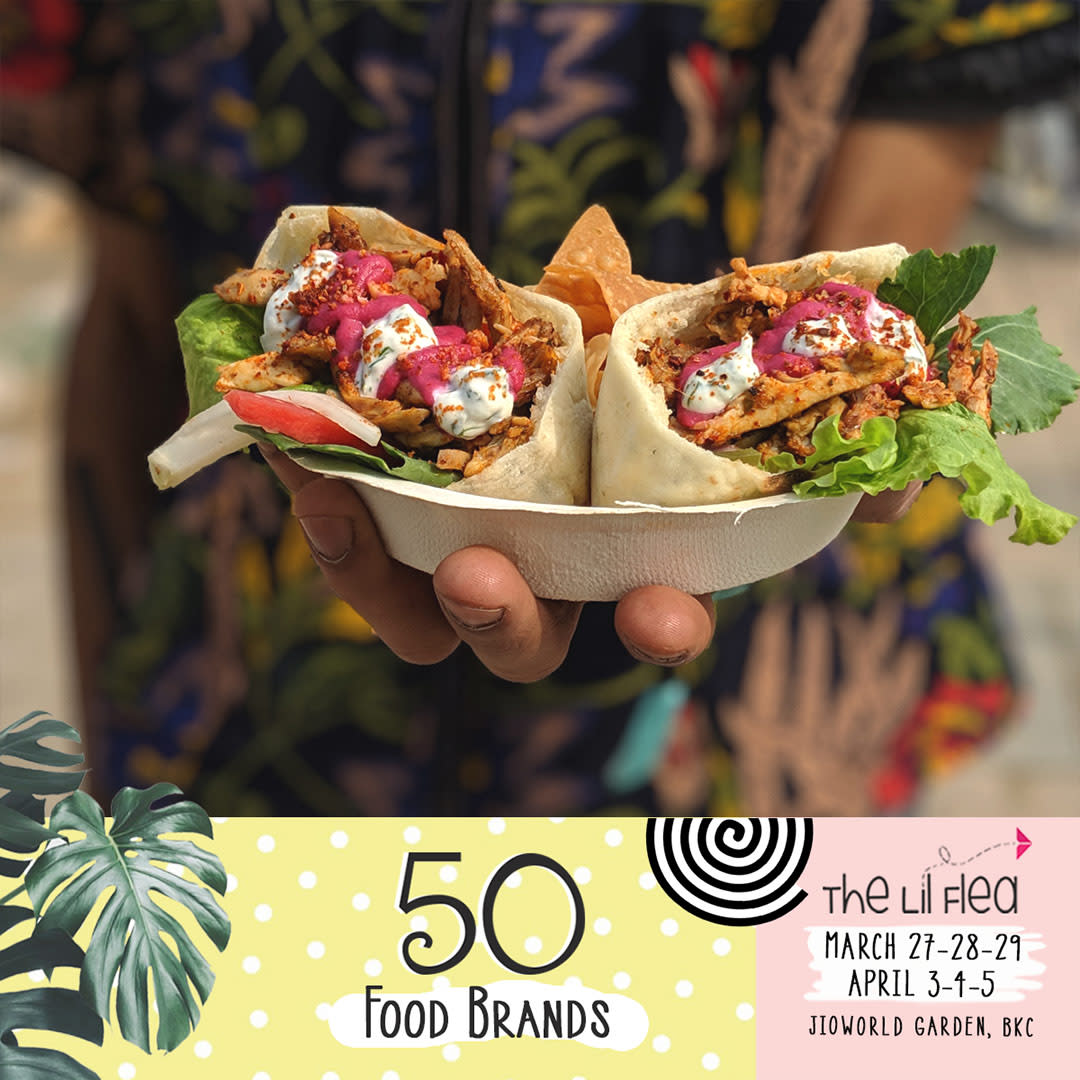 2. It's Gonna Be a Flavour Fest With Mumbai's Best Upcoming Food Brands


Give in to your cravings with Mumbai's best upcoming food brands. With Over 50 Food Brands and hundreds of dishes on offer, we know the double weekend is a heaven sent message for all the foodies out there. Cheat days are here!
All Food Brands at The Lil Flea have been carefully curated to give you brands that you won't find easily elsewhere.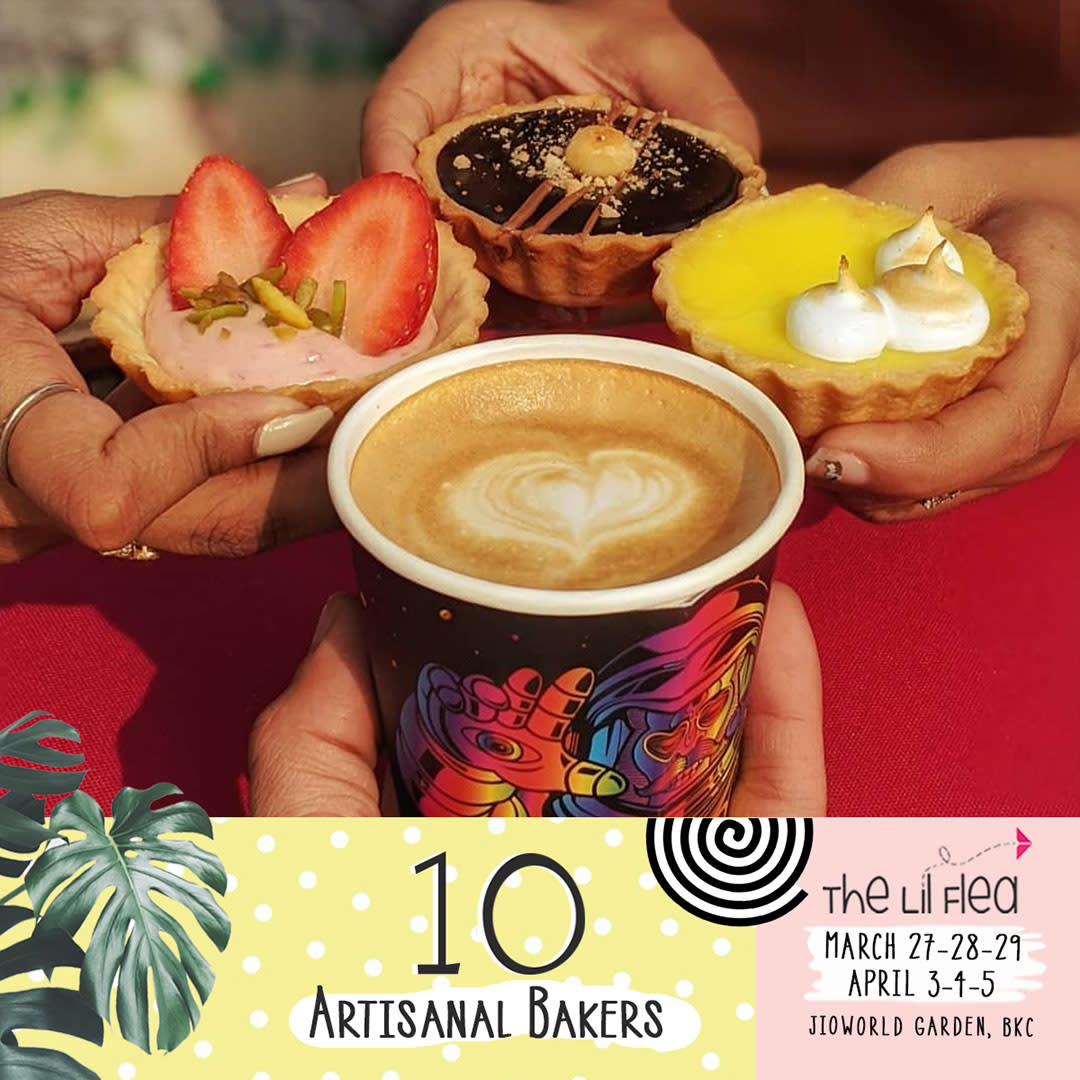 3. Get A Sugar Rush at The Lil Desserts Bar


With some of the best handpicked Dessert brands from across the country, get ready to overdose on sugar and all things sweet.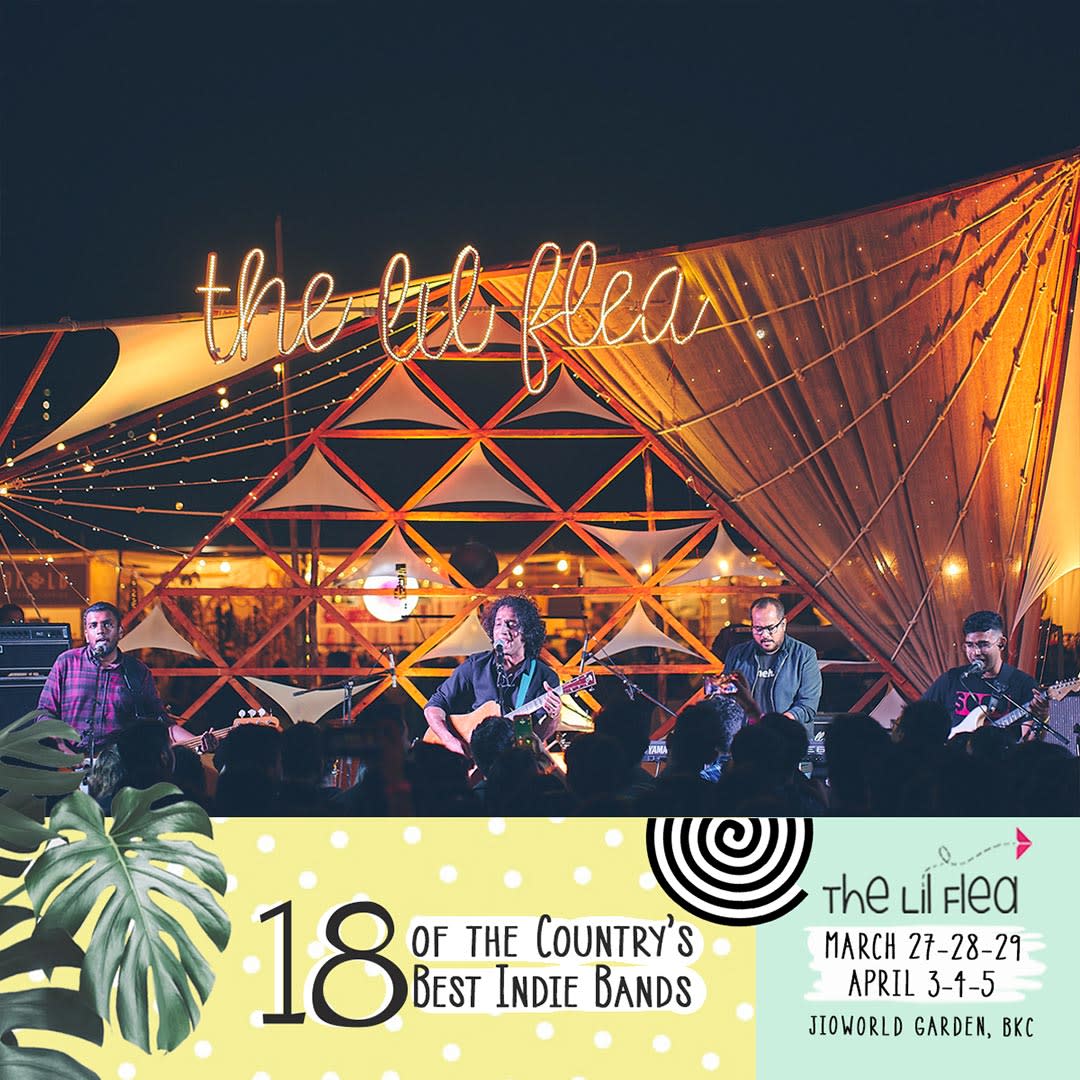 4. Groove to Fresh Original Music


The Lil Flea brings to you the best Indie artists for you to discover amazing new tunes for your playlists and this discovery platform comes with no ad breaks for two straight weekends! Stay tuned for our line up this edition as it will be out soon.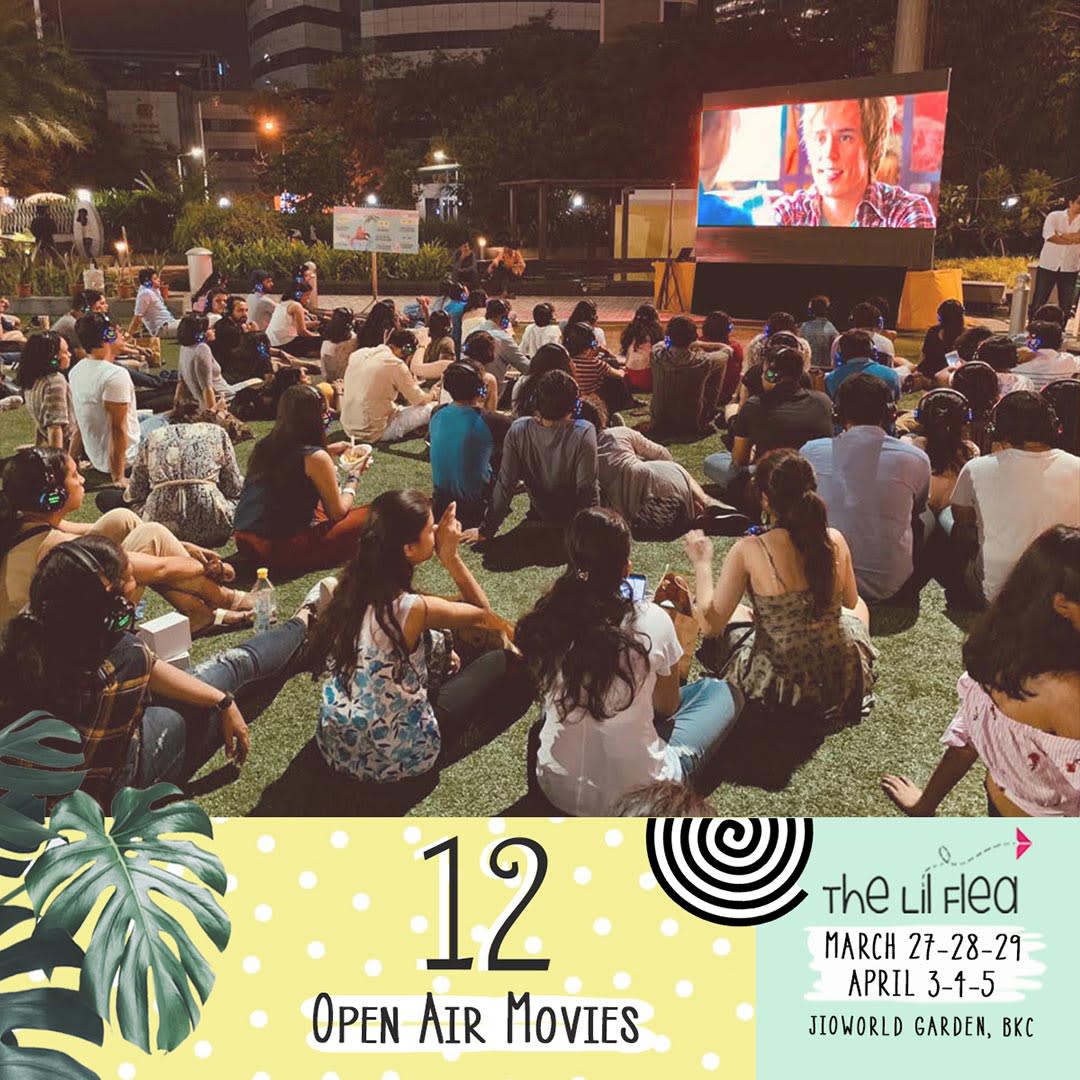 5. Watch Some Classic Open Air Cinema


Bringing you a selection of classic movies from across all cultures. The movie screenings are a one of a kind experience along with these all time favourite movies as we create the perfect ambience for you to snuggle up for a fun movie night! This time we're taking care of all those last minute rainchecks with our back to back weekends!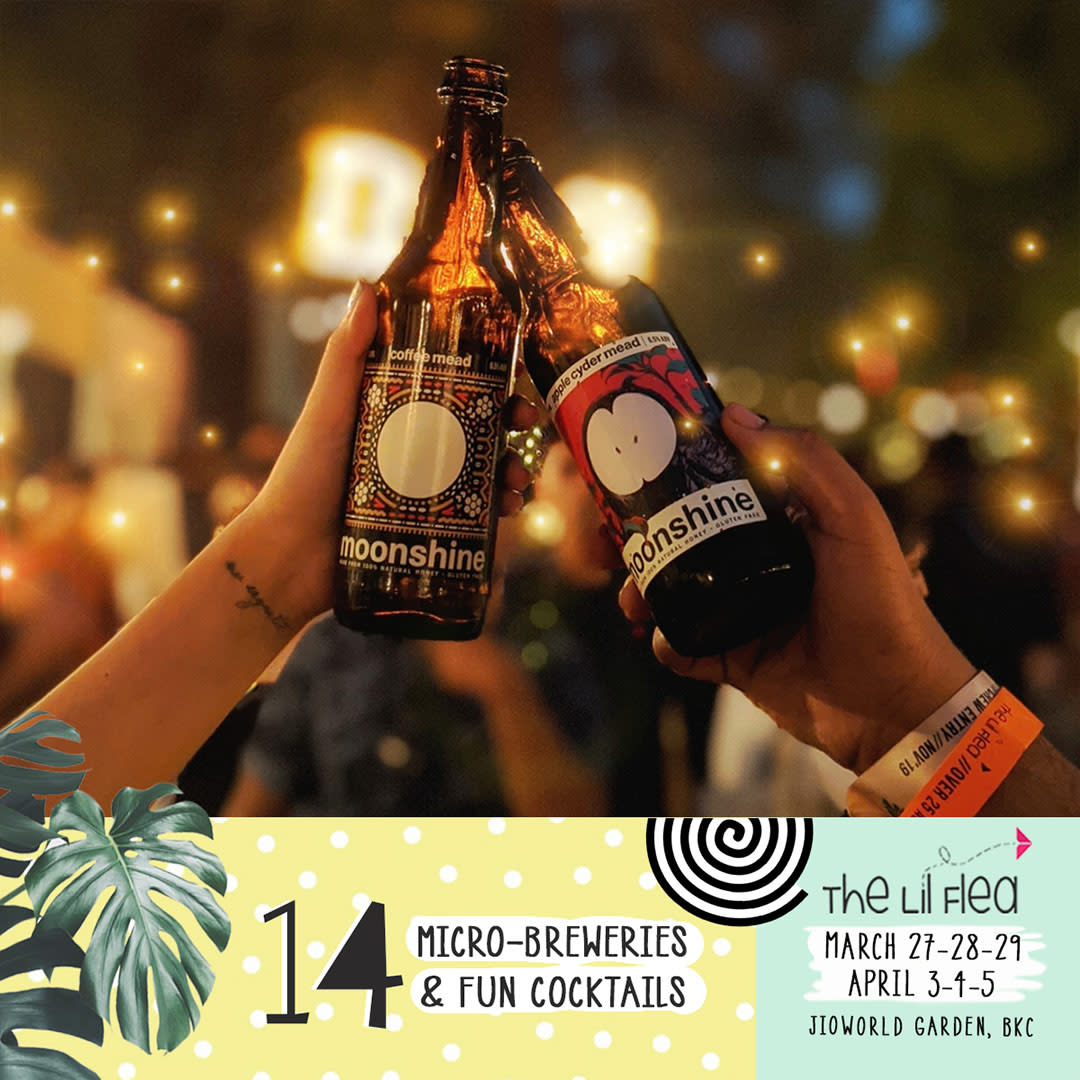 6. Get A Drink. Get On Your Happy Vibe


Love Craft Beer? There's a choice of 6 amazing micro-breweries.
If not, then go for the gin & tonic bars, vodka bars or sip on a healthy sangria at the Festival Bar at The Lil Flea. Love a good vibe? Choose from our double weekends or don't choose and come over for both!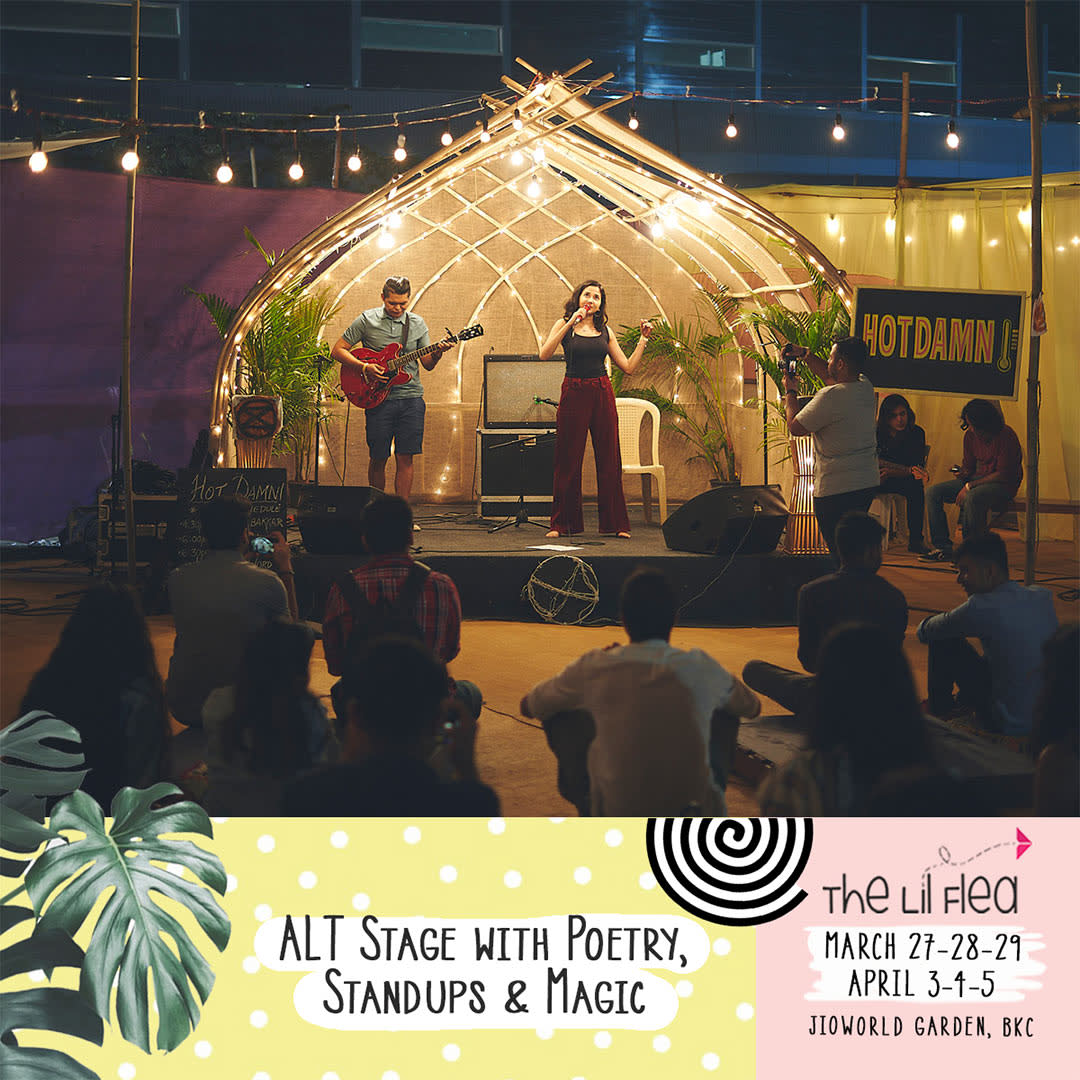 7. An Alt Stage with Open Mics, Stand-Ups, Poetry etc


To take you away from the humdrum of everyday routine, the alt stage will see the lesser known and lesser seen stand up acts, story telling sessions and who knows maybe an impromptu jam session or two thrown in there for good measure too! Along with that there will be engaging conversations around the climate solutions as well.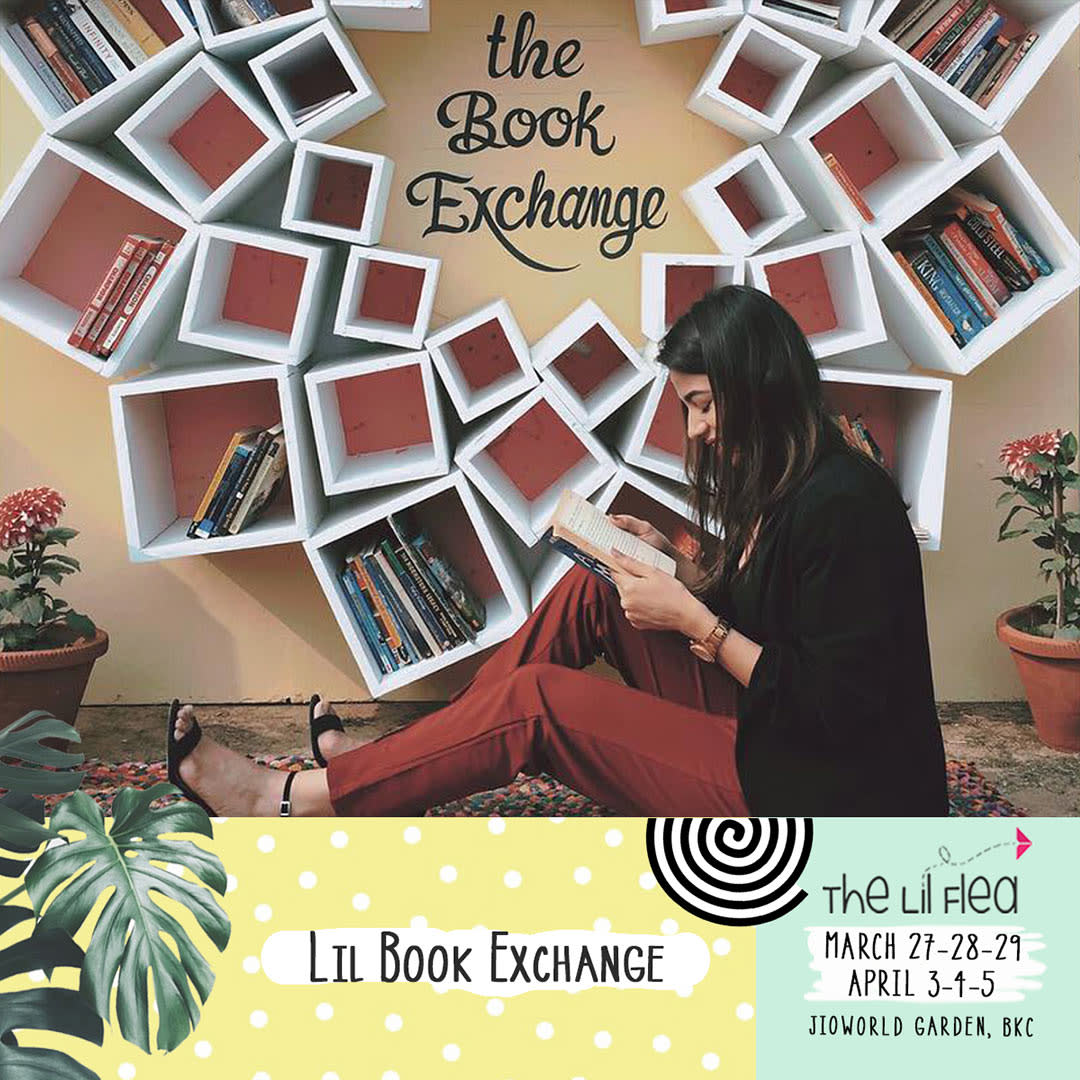 8. Exchange a Book with a Stranger


The Lil Book Exchange has been upgraded and the newer version is even more fun! Pluck books from the trees, shop well thumbed copies of pre loved books and of course leave the best gifts you possibly can - books!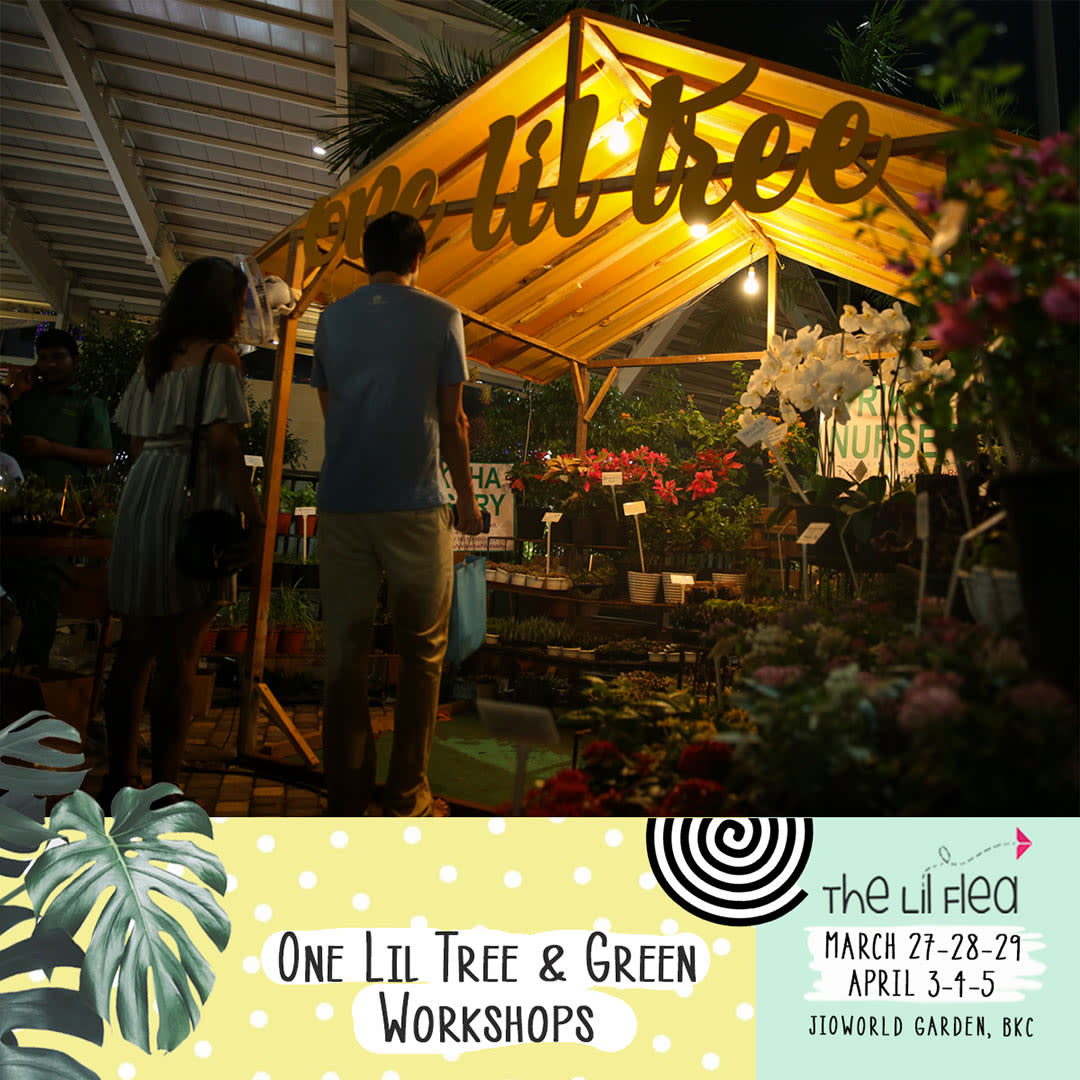 9. One Lil Tree For You


Calling out to those who would like to bring nature back into their lives. Collect seeds or adopt some happy new plants to take back home at The One Lil Tree!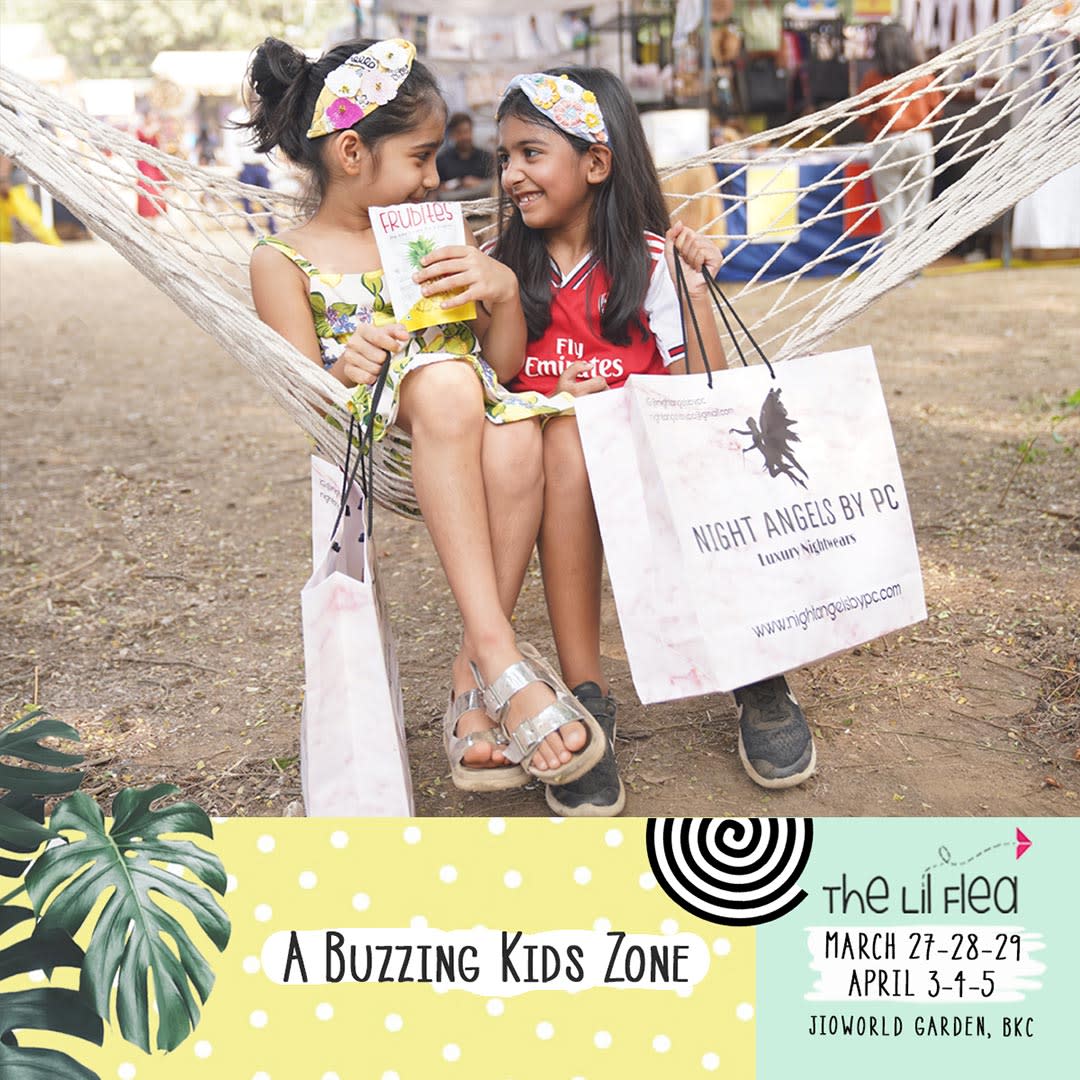 10. Don't Forget To Bring Your Kids Along


A much bigger, brighter kids zone with Ball Pits,beautifully done up teepees, lots of fun games, creative activities & workshops that will serve as personal studios for your lil ones to bring their imagination alive!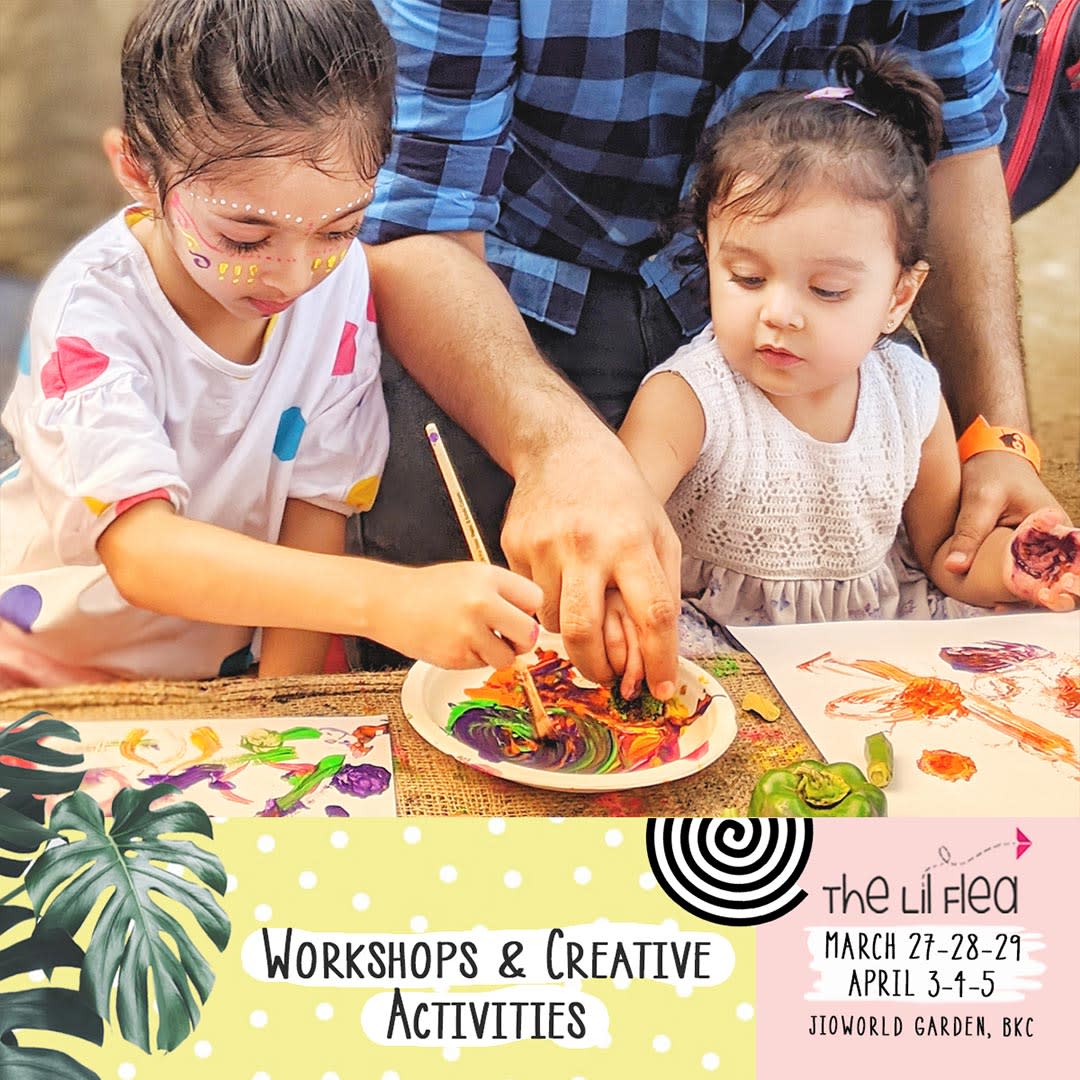 11. Creative Activities & Workshops


All sorts of things such as pottery, painting, glitter art, face painting, VR games, activities for your kids and many more such activities and workshops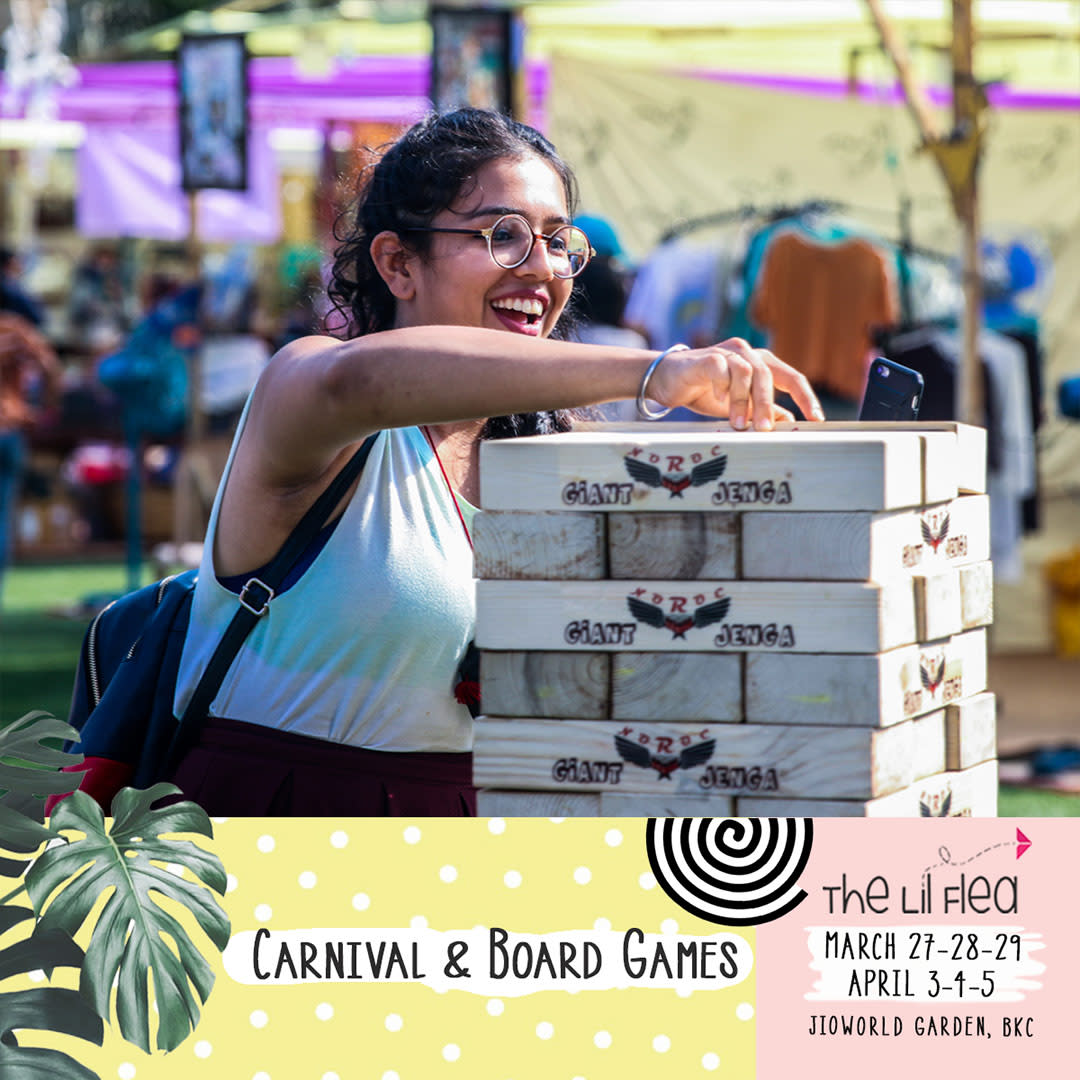 12. Exciting Carnival Games and Board Games


At The Lil Flea don't forget to play some Exciting Carnival & Board Games like Ring Toss, Game Of Throws, Shoot The Hoop, Beer Pong, Giant Jenga, etc
The Lil Flea: Memories from 2018
Jio World Garden
Plot No: RG1A, G Block, Bandra Kurla Complex, Bandra East, Mumbai, Maharashtra 400051
GET DIRECTIONS
The Lil Flea Mumbai 2020 Edition
Step out and enjoy this event
Invite your friends
and enjoy a shared experience