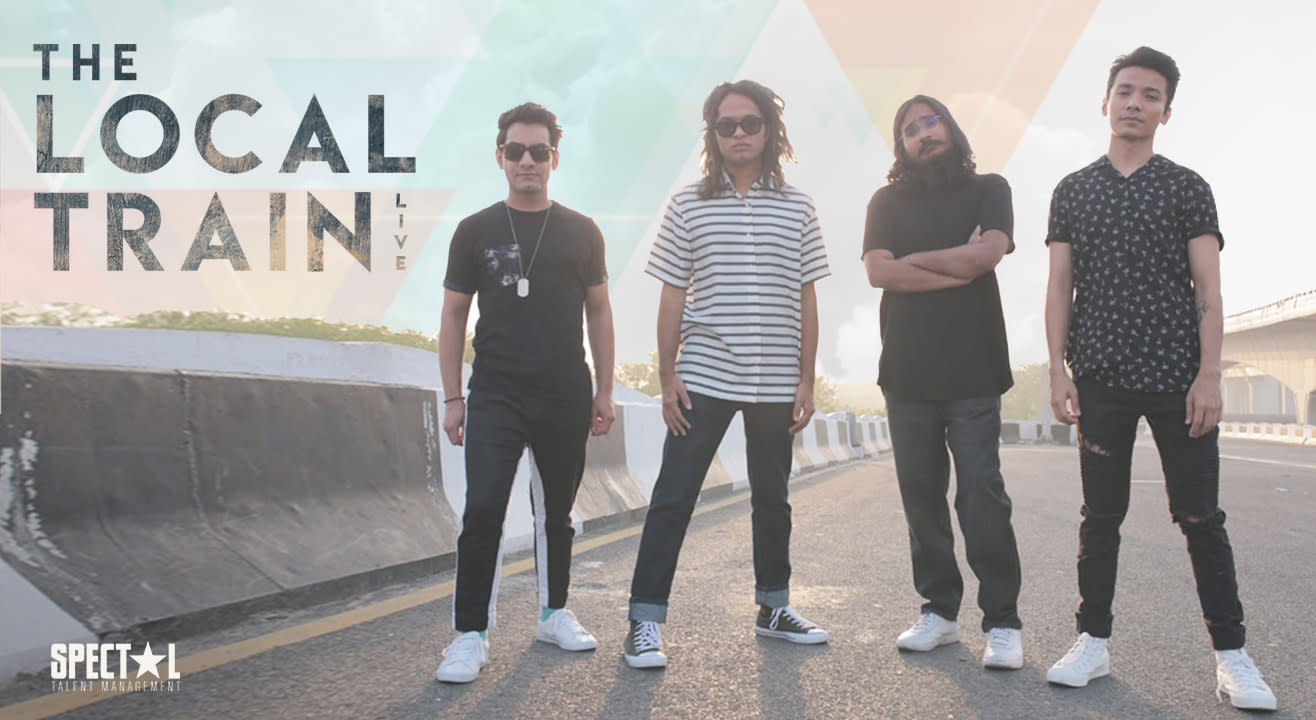 Music
All aboard: The Local Train is touring India!
The face of Hindi alt rock music is back on tour, and we can't wait to watch the band live!

Their music has been played in Brazil and Mexico - if you haven't heard 'Khudi' or 'Choo Lo' already, it's about time you got filled in. The Local Train are the first thing that come to mind when folks think of indie Hindi bands, and it's no surprise why they're so big. Their songs are full of raw emotion and simple lyrics that are so relatable they're a listicle by themselves! Combine that with powerful music videos having over millions of views, you've got an act capturing hearts before you can say 'Dil Mere'. Whether you already listen to them on loop or are yet to check them out, their live performances are a treat to catch - and more than once too. Here's where you can sway to their music in person!

What do they sound like?

Think Coldplay meets Shankar Ehsaan Loy. The band names Lucky Ali as an inspiration, so you can hear his influence in their music as well. At their concerts, The Local Train are an explosive act. They've played at the biggest college fests, and have had fans singing along to every song of theirs right from their initial years. It's a relationship that The Local Train is proud of, and the love fans have for them makes their concerts that much more an experience.

Why 'The Local Train' (and who are they)?

Interestingly, the band's name was decided after they'd already made their first two songs. It was randomly chosen as they uploaded songs on the Internet. Despite being such a spontaneous title, the name fits well when you think of the journey the band has made from the way it began. Starting off as just a group of young 20-somethings passionate about making music, The Local Train started off playing at colleges and clubs. Fast forward to years later, and they found themselves with a successful debut album Aalas Ka Pedh (even before which 'Aaoge Tum Kabhi' and 'Choo Lo' were already being chanted along at concerts). They came out with 'Vaaqif' in 2018, and their packed concerts have only increased in size.


The band consists of Paras Thakur (lead acoustic guitar), Raman Negi (vocals, acoustic guitar), Ramit Mehra (bass guitar) and Sahil Sari (drums, percussion). More than one member of the band are responsible for having great hair that are a part of the performance too.

This is how beautiful their concerts can get!

Subscribe to receive our newsletter!
Find the best experiences happening out there in your city or enjoy handpicked content while sitting comfortably at home. Paytm Insider is your go-to place to figure out what to do today!